30 • minutes
1 • tray
Raw Peanut Butter Chocolate Brownies
This raw peanut butter chocolate brownie slice feels incredibly indulgent but is in fact raw, gluten...
20 • minutes
8 • serves
Caramelised Upside Down Plum & Orange Cake
This gluten free, upside down, caramelised, orange and plum cake is not only a sight for sore eyes &...
10 • minutes
4 • serves
No Churn Avocado Ice Cream
This avocado ice cream will have you going back for seconds (and thirds!) but that's completely fi...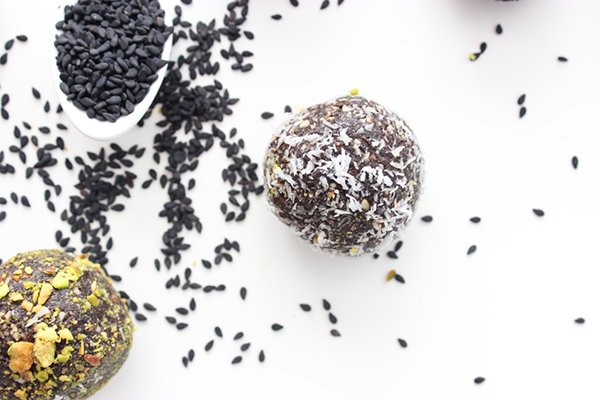 20 • minutes
12 • balls
Chocolate Tahini Bites
These plant-based bites are easy to make and full of flavour. Using black tahini makes them unique a...
20 • minutes
10 • serves
Apricot and Cashew Energy Balls
An easy snack to prepare in advance. These are a great little energy boost for school lunch boxes or...
30 • minutes
15 • truffles
Healthy Holiday Truffles
These tasty little truffles are packed with wholesome ingredients and dipped in pure delight. We use...
30 • minutes
18 • slices
Salted Caramel and Hazelnut Slice
You can use 85% dark chocolate in replace of the homemade cacao chocolate if that's easier for you...
120 • minutes
10 • serves
Aquafaba Mini Pavlovas with Apricot Caramel Sauce
These magical vegan meringues are made from legume (dried beans and peas) cooking water. This is oft...