15 • minutes
2 • people
Moroccan Harira Lentil & Vegetable Soup
This hearty soup is packed full of seasonal vegetables that support the immune system. And the red l...
20 • minutes
2 • people
Easy Lentil Curry
A great source of fiber and plant based protein, lentils readily absorb sauces and seasonings making...
15 • minutes
2 • people
Corn, Kale & Potato Soup
This cold weather calls for warm soups! Using potatoes as the base, we've brought together kale an...
20 • minutes
4
Red Kidney Bean Coconut Curry
A plant based curry with the anti-inflammatory powers of turmeric, ginger and cinnamon....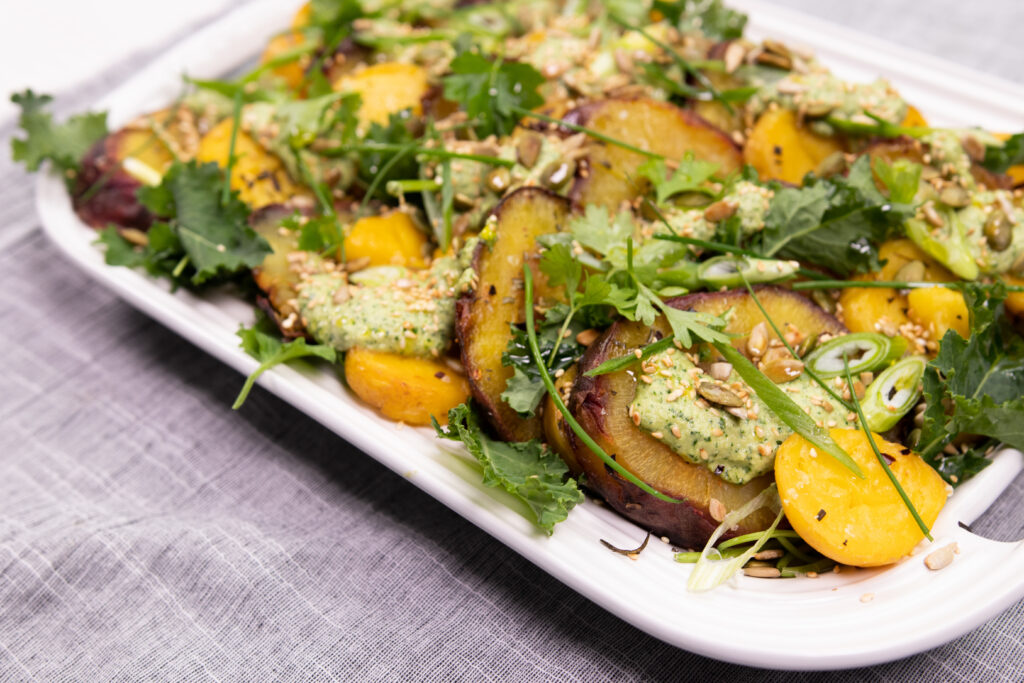 20 • minutes
2
Warm Vegan Potato Salad with Green Cashew Cream
A simple yet delicious salad, perfect as a side or for a dinner party. You will love the crispiness ...
15 • minutes
4
Vegetarian Kedgeree
Fragrant spices are absorbed into the rice to give you a full sensory experience. Topped with boiled...
15 • minutes
4
Tofu Coconut Curry
This is the perfect dish when you're short on time but after a healthy meal. From start to finish ...
15 • minutes
4
Tempeh Gado Gado
We're totally in love with this tempeh gado gado. Gado gado is an Indonesian salad of lightly cook...