10 • minutes
4 • serves
Honey & Orange Baked Fish with Lentil Salad
Baked fresh fish in baking paper or foil makes a quick healthy dinner. Make sure you serve the parce...
60 • minutes
4 • serves
Chocolate Lamb Shanks
A pressure cooker cooks a bold meat dish in a surprisingly short time – perfect when you want a he...
10 • minutes
4 • serves
Beans and Bacon Macaroni Cheese Pots
Super easy hunger busters. These snack pots may be small in size but big on flavour and sure to sati...
4-6 • hours
6 • serves
Beef Rendang
You can make this absolutely delectable Malaysian style rendang curry without too many special ingre...
60 • minutes
6-8 • serves
Tomato & Basil Soup with Soft Cheese Swirls
A vibrant tomato soup with hints of basil, finished off with swirls of soft, cashew cheese. For an e...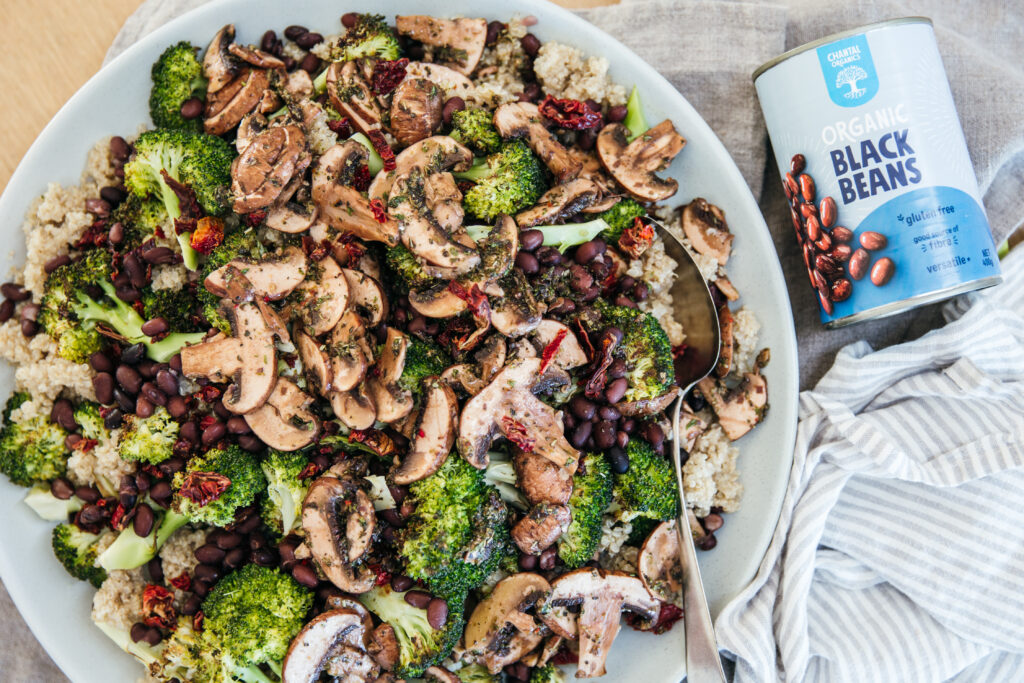 1 • hour
6-8 • serves
Black Bean & Broccoli Quinoa Salad with Marinated Mushrooms
This nutritious black bean salad can be made year-round with its easily sourced ingredients, and is ...
30 • minutes
4 • serves
Fragrant Stir Fry Lamb with Coconut Rice
This lamb stir fry recipe with colourful capsicums and shiitake mushrooms is quick to cook. Serve wi...
30 • minutes
1 • serve
Plant-based Buddha Bowl
This delicous buddha bowl combines spicy roasted chickpeas, garlic quinoa, and satay slaw. With...