15 • min
4 • serves
Middle Eastern Beef Bowl with Dukkah
We've been inspired by Middle Eastern flavours for this healthy beef bowl. Using fresh herbs and p...
60 • min
4
Coconut Lemongrass Roast Chicken
How about this fragrant Thai inspired roast chicken for your family dinner this Sunday? The sweet an...
20 • minutes
2
Gado Gado
This dinner salad with a funky name Gado Gado is actually one of the National dishes of Indonesia. S...
30 • minutes
4
Tofu Katsu Curry
This is a vegetarian version of a popular Japanese one bowl meal. Bread crumbed and fried Tofu...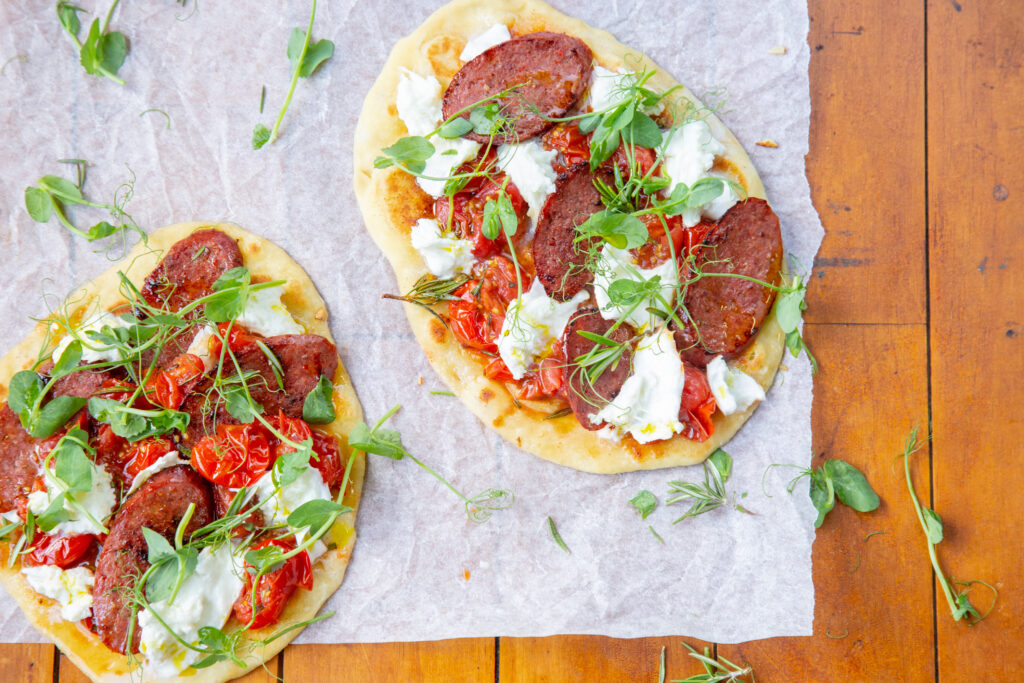 20 • minutes
4 • serves
Salami, Tomato and Rosemary Flatbread
This is an easy and delicious flatbread recipe uses a base of good flour, good yogurt and good oil, ...
15 • minutes
4 • serves
Tofu Edamame Mushroom Burgers
A tasty vegan burger recipe packed full of all the plant-based goodness. The homemade tofu burger pa...
15 • minutes
4 • serves
Black Mantou
A squishy spin on the all time family favourite – BLT. These little steamed black mantou buns ...
25 • minutes
4 • serves
Chorizo & White Bean Stew
This Spanish style white bean stew is surprisingly easy and quick to make! Perfect for a weeknight d...