Wholefoods, organic ingredients – our range
Wholesome wholefoods keep nutrients in and additives out for tastier, healthier family favourites
Unleash your own cooking genius with our easy to follow, organically inspired recipes.
Apple & Rhubarb Granola Slice
​This apple and rhubarb grainola slice is a delicious make-ahead breakfast alternative, especially for when you're on the go!
Milk Chocolate Granola Bars
These no bake milk chocolate granola bars are super speedy to make with just 5 ingredients. Awesome for lunchbox treats, mid afternoon pick-me-ups, or delicious hiking snacks.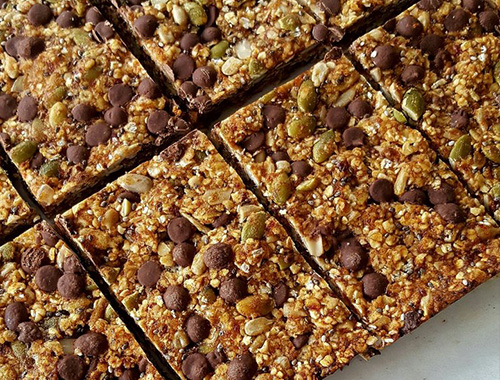 Seedy Chocolate Chip Muesli Bars
Loaded with good-for-you ingredients these seedy chocolate muesli bars are not only ridiculously delicious, they are loaded with fibre and healthy fats to give you lasting energy. Not only tasty, this recipe is seriously so easy – total win all around!