5 • mins • each
The 4 Best Salad Dressings
Elevate your salads with our best salad dressings. Choose from herby avocado, tahini, Dijon vinaigre...
5-10min • prep • 40min • cook
8-10 • serves
Roasted Garlic Butter Bean Hummus
Making hummus is super easy, delicious, and uses simple pantry staples. We use butter beans instead...
15 • minutes
3/4 • cup
Homemade Hummus
Hummus is surprisingly fast to make and tastes yummier when made from scratch. You can easily spice ...
10 • minutes
2 • cups
Herby Avocado Hummus
​This fresh green herb hummus recipe is best to make just before serving, as the beautiful green c...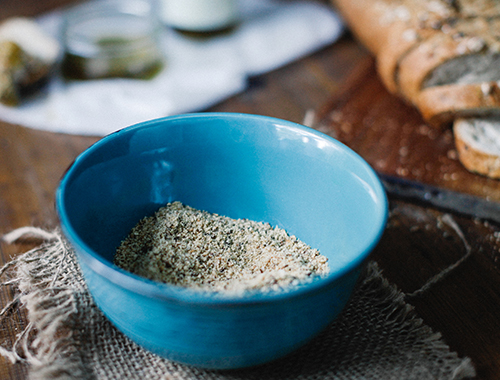 10 • minutes
6 • people
Homemade Dukkah
​Dukkah is a traditional Egyptian condiment made from a blend of nuts, herbs and spices. It's pe...
10 • minutes
6 • people
Beet And Ricotta Hummus With Crispy Baked Garlic Pita Chips
​We use canned chickpeas to make this beet and ricotta hummus with crispy baked garlic pita chips ...
5 • minutes
4 • people
Tahini Dressing
​Sauces, condiments and dressings can be filled with hidden additives, preservatives, salt and sug...
• 5 • minutes
2 • people
Cottage Cheese & Almond Butter Dip
​This cottage cheese & almond dip goes perfectly with veggie sticks. We love it as a healthy s...