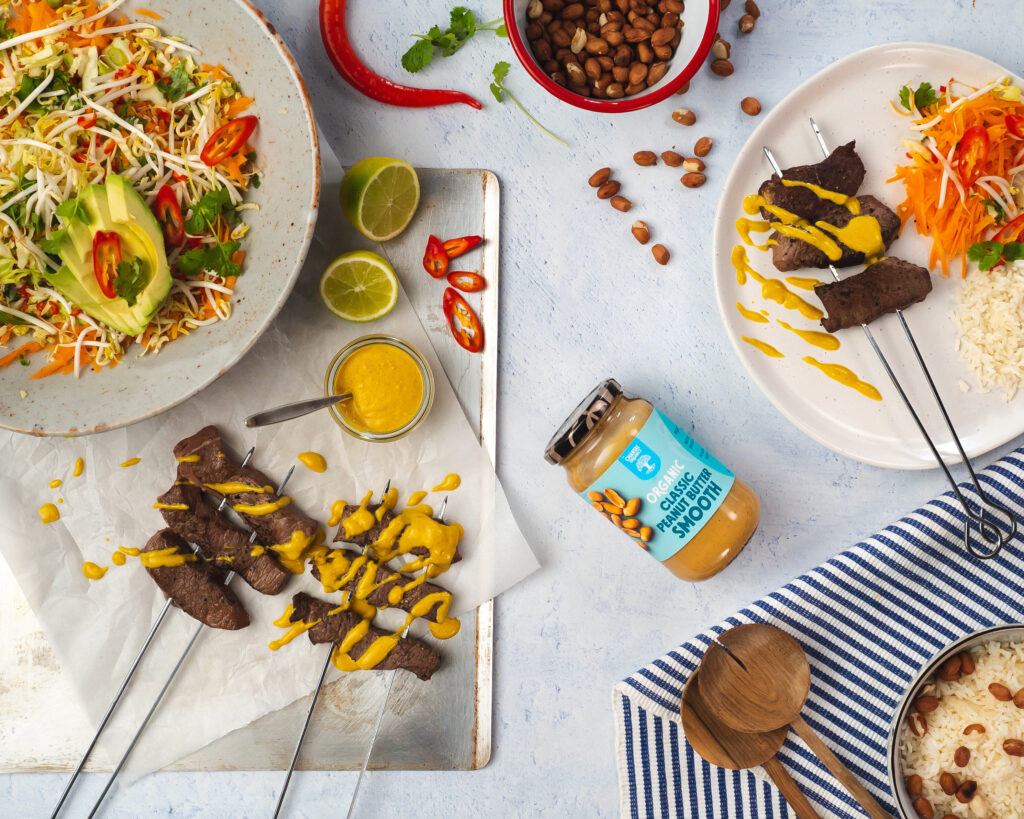 10 • minutes
4 • people
Beef Satay with Easy Peanut Sauce and Avocado Carrot Thai Slaw
This is for the serious meat lovers. Simply quick grilled beef is just wonderful by itself, but an e...
40 • min
4
Fragrant Lamb and Date Tagine
This is the perfect warming Moroccan style meal served with couscous. Substantial and satisfying, ye...
15 • minutes
2 • people
Wholemeal Pancakes
A healthy take on a classic breakfast favourite. Ideal for lazy Sunday mornings, and best enjoyed in...
15 • minutes
1 • person
Coconut and Almond Pancakes
A quick and easy pancake recipe, that lends itself perfectly to your favourite toppings. They're g...
20 • minutes
4 • people
Cinnamon Bun Pancakes
These cinnamon bun inspired pancakes are deliciously thick, have a beautiful cinnamon aroma, and whe...
30 • minutes
4 • serves
Lamb Shakshuka with Spinach
This is a gluten and dairy free protein-packed dinner, with plenty of leftovers for lunch too! New Z...
20 • minutes
4 • serves
One Pot Big Breakfast
A one pot fry up filled with sage potatoes, sweet cherry tomatoes, crispy bacon & fried eggs ...
60 • minutes
4 • serves
Herby Whole Roasted Butternut Pumpkin Soup
Roasting whole makes the butternut much easier to handle and improves the sweet nutty flavour. Make ...