60 • minutes
6-8 • serves
Tomato & Basil Soup with Soft Cheese Swirls
A vibrant tomato soup with hints of basil, finished off with swirls of soft, cashew cheese. For an e...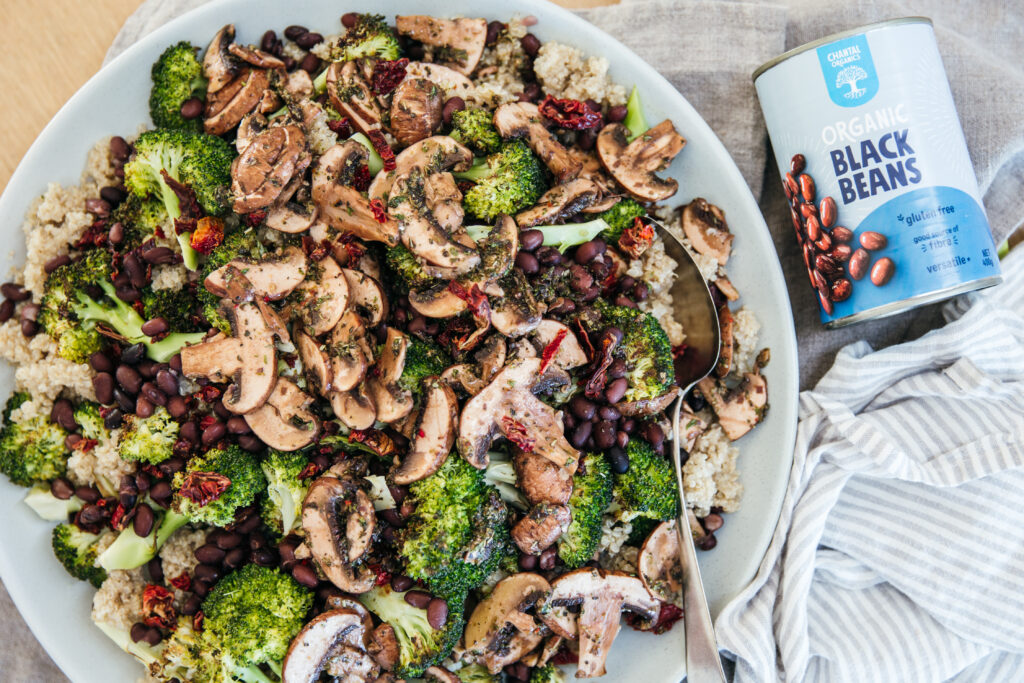 1 • hour
6-8 • serves
Black Bean & Broccoli Quinoa Salad with Marinated Mushrooms
This nutritious black bean salad can be made year-round with its easily sourced ingredients, and is ...
30 • minutes
4 • serves
Fragrant Stir Fry Lamb with Coconut Rice
This lamb stir fry recipe with colourful capsicums and shiitake mushrooms is quick to cook. Serve wi...
30 • minutes
1 • serve
Plant-based Buddha Bowl
This delicous buddha bowl combines spicy roasted chickpeas, garlic quinoa, and satay slaw. With...
30 • minutes
6 • serves
Beef Huevos Rancheros
Huevos Rancheros is a common breakfast in Mexico, the name means 'ranch eggs'. Beef huevos ranch...
30 • minutes
4 • serves
Coconut Rice and Chicken Salad
The perfect dish for a casual summer family dinner or lunch. The light, fresh flavours of chicken, c...
20 • minutes
4 • serves
Thai Prawn Dumpling Red Curry
Lovely pink prawn dumplings and fresh green courgette noodles served in a creamy, spicy satay red cu...
30 • minutes
2 • serves
Thai Lamb Cutlets with Spicy Herb Salad
How can you not love a delicious piece of meat that comes with a handle? This simple, Thai inspired ...