20 • minutes
4-6 • people
Quinoa Crusted Fritto Misto
Who doesn't love a giant platter of crunchy, deep fried seafood and greens. All of the flavours ar...
30 • minutes
4-6 • people
BBQ Japanese Meat Skewers
Our BBQ Japanese Meat Skewers are inspired by Japanese yakitori (yakitori literally means grilled ch...
5 • minutes
6-8 • people
Simple Pita Chips
​These freshly homemade pita chips will take your Chips & Dip platter to the next level. Super...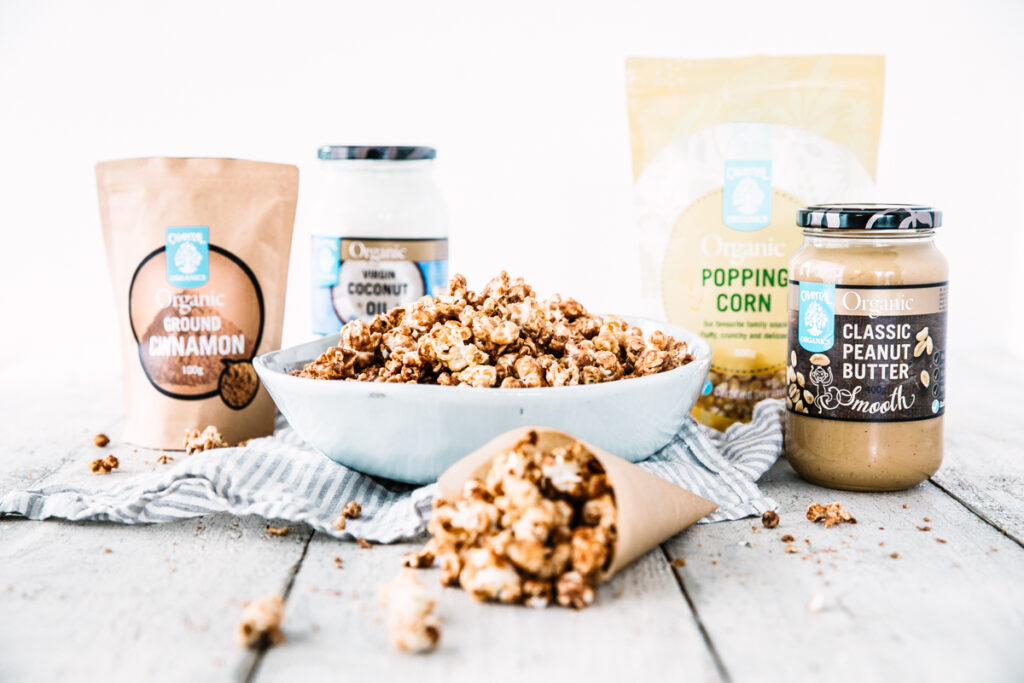 10 • minutes
2-4 • people
Peanut Butter & Cinnamon Caramel Popcorn
​A dairy, gluten and refined sugar free caramel popcorn recipe. The sweetener you choose will chan...