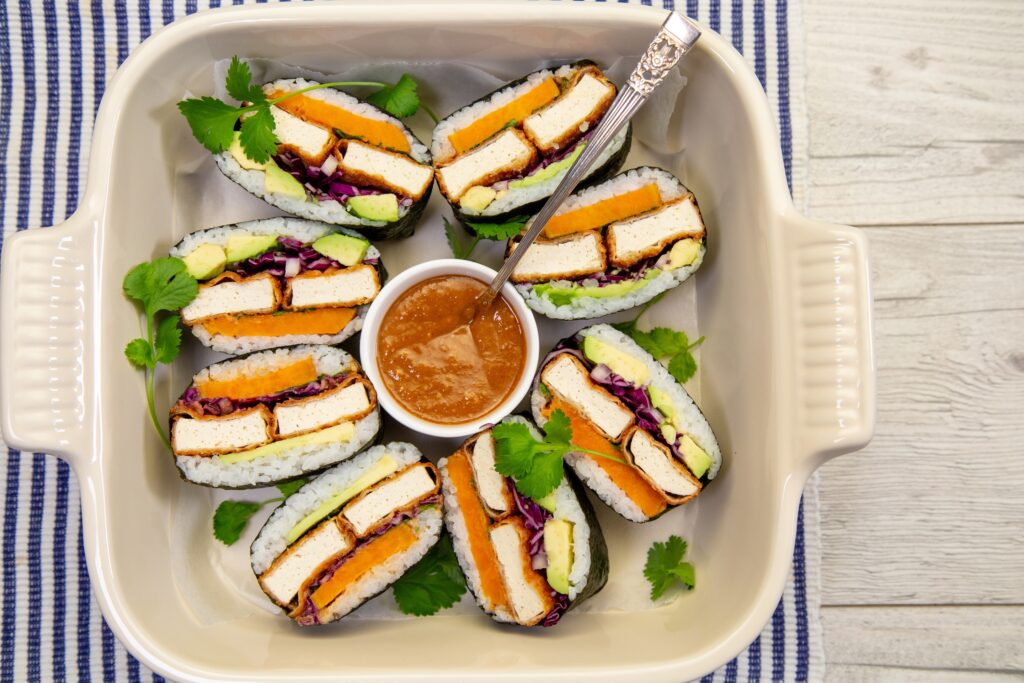 40 • minutes
4 • serves
Tofu Sushi Sandwich With Tahini Sauce
Onigirazu (Sushi sandwich) is a great way to enjoy your sushi on the go. This version has a vegan fi...
30 • minutes
6 • rolls
Lamb, Rosemary & Garlic Sausage Rolls
These lamb sausage rolls are the perfect dish for the next time you are hosting a get together or ne...
20 • minutes
12 • muffins
Quinoa Salmon Muffins with Spinach
These gluten free muffins are a nutritious and filling breakfast, or lunchbox addition and using tin...
10 • minutes
4
Hemp Heart, Nut & Seed Clusters
These crunchy hemp seed clusters make a delicious protein packed snack on their own, sprinkle on top...
30 • minutes
15 • bars
Vegan Seeded Superfood Protein Bars
These no-bake bars are packed with plant-based protein and omegas found in the superseed – hem...
60 • minutes
1 • loaf
Coconut Banana Bread
We love this banana bread because it's so simple to make and it's yummy on its own or delightful...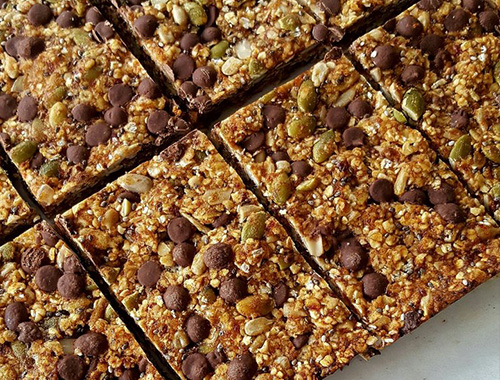 20 • minutes
10 • bars
Seedy Chocolate Chip Muesli Bars
Loaded with good-for-you ingredients these seedy chocolate muesli bars are not only ridiculously del...
45 • minutes
18 • muffins
Pumpkin & Oat Muffins
​These muffins are wheat, refined sugar and dairy free. Here you can be creative – adding ju...