15 • minutes
1 • serve
Easy
Open Sandwich – Pumpkin and halloumi
From savoury to sweet options, breakfast or canapes, try these gourmet open sandwich topping ideas and add your twist to them.
Ingredients
4 slices pumpkin, cut into pieces, skin removed

1 tbsp Chantal Organics Coconut Oil, melted

25g butter

4 slices of halloumi cheese

2 slices soy and linseed toast bread (we love Bürgen)

2 tbsp cream cheese

To serve

A drizzle of balsamic vinegar glaze

1 tsp FreshLife sesame seeds, toasted (we love FreshLife)
Basil leaves (we love Superb Herb)
instructions
Step 1.

Preheat the oven to 180 degrees celsius. Line an oven tray with baking paper. Place the pumpkin pieces onto the tray and drizzle with oil. Cook for 25–35 minutes until golden.

Step 2.

Heat a frying to a medium high heat. Add the butter. Once melted add the slices of halloumi. Cook for 1–3 minutes each side until golden and crispy.

Step 3.

Toast Bürgen bread to your liking.

Step 4.

Spread the cream cheese over each slice of toast. Add the sliced pumpkin and halloumi.

Step 5.

Generously drizzle over the balsamic glaze. Sprinkle sesame seeds and basil over the top.

Tip:

To save time, use leftover roast pumpkin.
LOOKING FOR MORE RECIPE IDEAS?
Sign up for delicious recipes and sustainable living ideas (don't worry, we won't spam you and we never share your data!)
Chantal Organics Products used
Other recipes you may like
Lamb Meatball Open Sandwich
Everyone loves these little meatballs coated in tomato basil sauce, stacked with crispy lettuce, gherkin, and cheese on a small piece of bread. Great for a family party.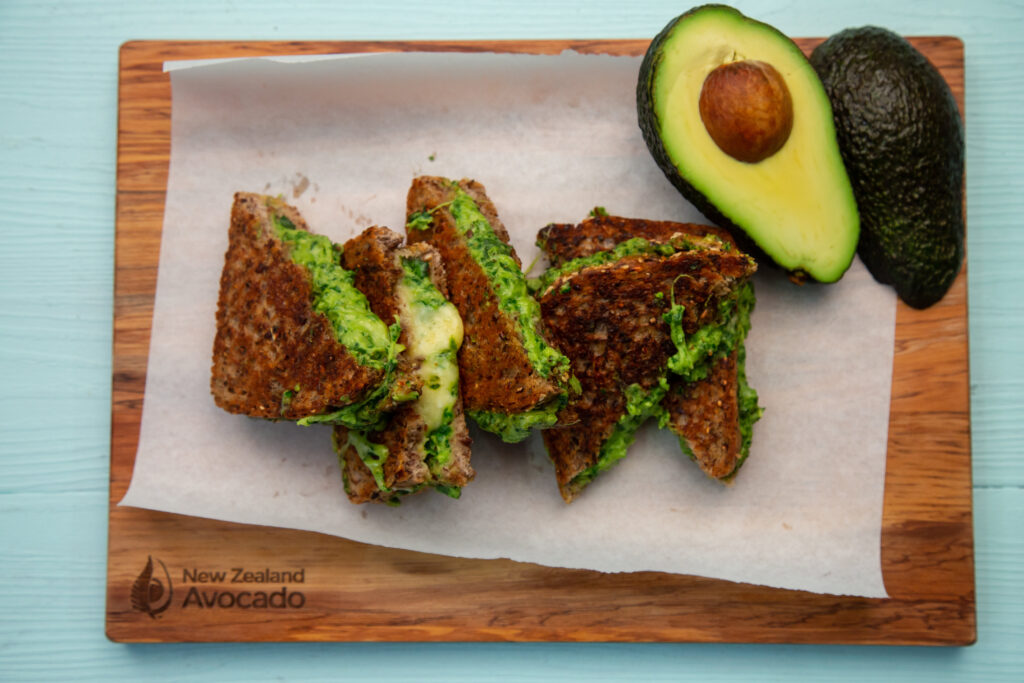 Avocado Grilled Cheese
​Avocado lovers – look no further. A grilled cheese toastie oozing with salty, spinachy, avocadoy cheesy goodness! What more could you want?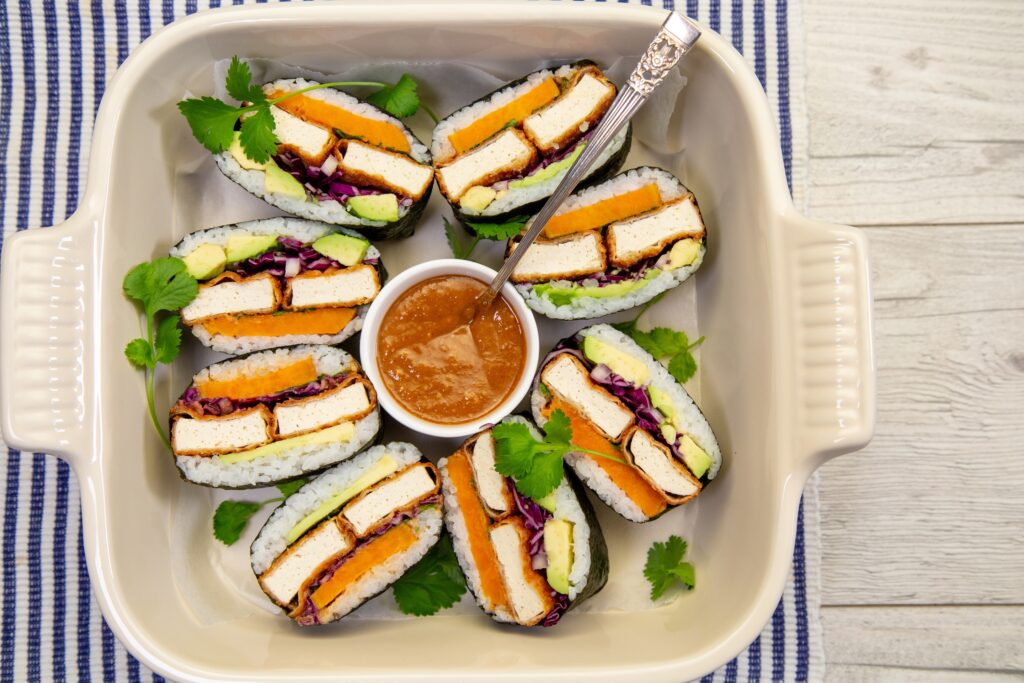 Tofu Sushi Sandwich With Tahini Sauce
Onigirazu (Sushi sandwich) is a great way to enjoy your sushi on the go. This version has a vegan filling of tofu katsu, Avocado, red cabbage, kumara, coriander and a delicious tahini sauce. YUM!