20 • minutes
16 • serves
Easy
Lamb Meatball Open Sandwich
Everyone loves these little meatballs coated in tomato basil sauce, stacked with crispy lettuce, gherkin, and cheese on a small piece of bread. Great for a family party.
Ingredients
500g premium lamb mince (we love Pure South)
2 tbsp oregano, chopped (we love Superb Herb)

Chantal Organics Extra Virgin Olive Oil

1 cup Chantal Organics Tomato Basil Passata

½ tsp garlic salt

1 ½ cups bread crust, torn and soaked in a little milk and squeezed out excess

1 small egg

Salt & pepper

4 slices cheddar cheese, quartered

1 cup mini gherkins

1 cup lettuce leaves

1 avocado, sliced (we love NZ Avocado)

4 slices bread, toasted

Mayonnaise

A handful basil (we love Superb Herb)
instructions
Step 1.

Mix well all the meatball ingredients (except oil and passata) in a bowl. Form 16 meatballs.

Step 2.

Heat a little oil in a large fry-pan over medium heat. Fry meatballs until done turning often for 10 minutes. Pour over the passata and cook for a further 3-4 minutes until the meatballs are well coated in the sauce.

Step 3.

Place a piece of cheese on top of each meatball. Turn the heat off and place a lid over the top. The steam will melt the cheese nicely, and it should only take a few minutes.

Step 4.

Meanwhile, make mayonnaise toasts.

Step 5.

To assemble, place a piece of toast, top with avocado, lettuce, meatball, gherkin and basil.
LOOKING FOR MORE RECIPE IDEAS?
Sign up for delicious recipes and sustainable living ideas (don't worry, we won't spam you and we never share your data!)
Chantal Organics Products used
Other recipes you may like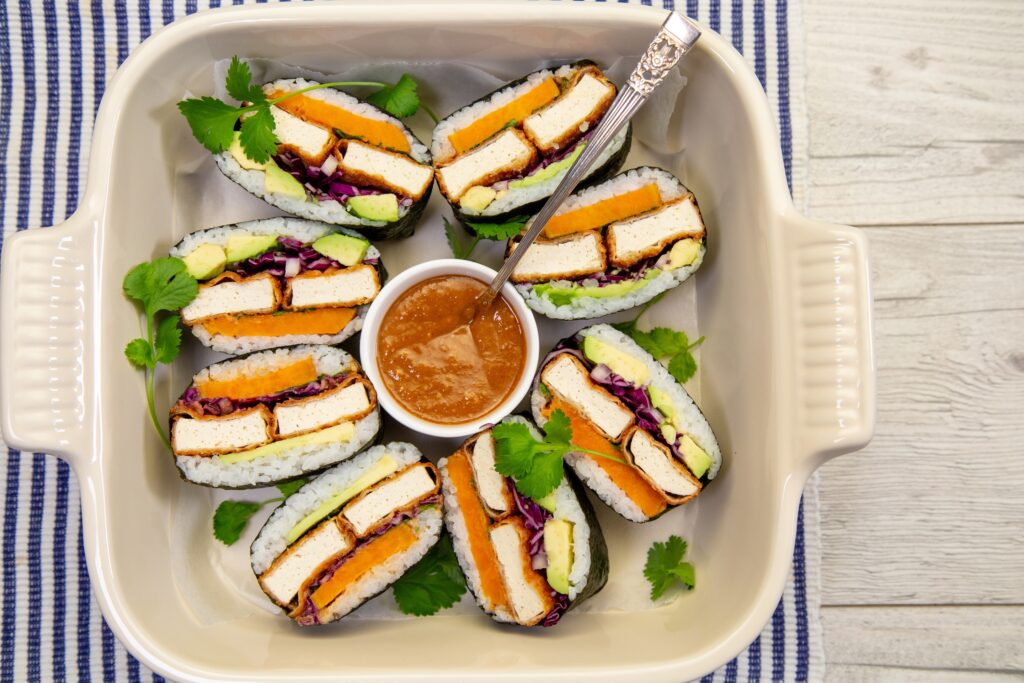 Tofu Sushi Sandwich With Tahini Sauce
Onigirazu (Sushi sandwich) is a great way to enjoy your sushi on the go. This version has a vegan filling of tofu katsu, Avocado, red cabbage, kumara, coriander and a delicious tahini sauce. YUM!
Lamb, Rosemary & Garlic Sausage Rolls
These lamb sausage rolls are the perfect dish for the next time you are hosting a get together or need to take a plate to a friends. There is just something about sausage rolls that never gets tired or old. Simply irresistible!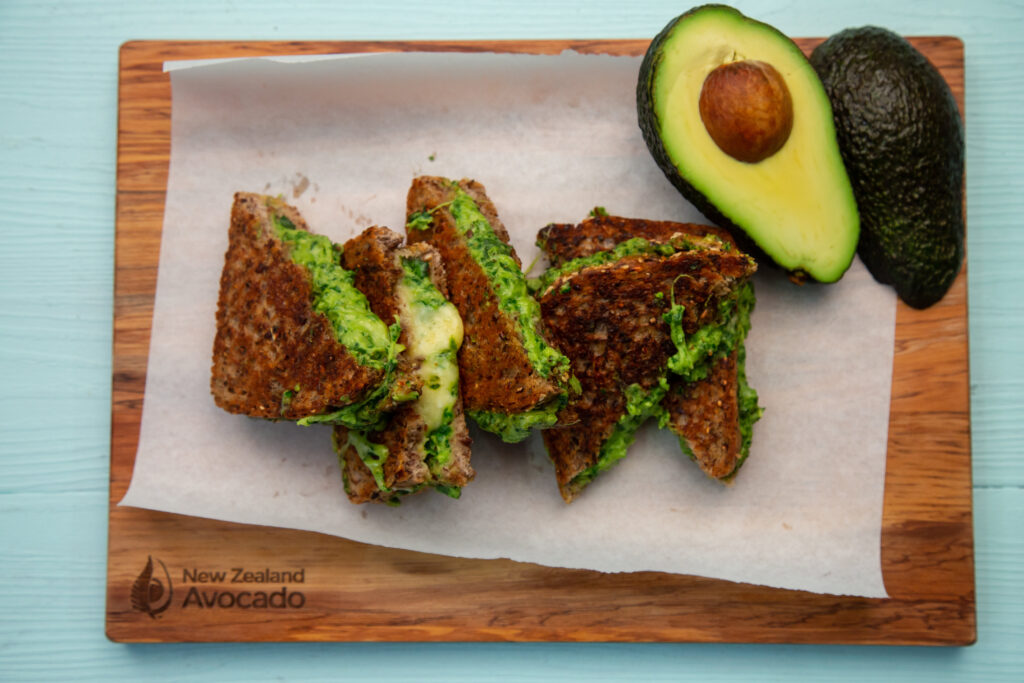 Avocado Grilled Cheese
​Avocado lovers – look no further. A grilled cheese toastie oozing with salty, spinachy, avocadoy cheesy goodness! What more could you want?