30 • minutes
4 • serves
Spelt and Buckwheat Vegetable Quiche
This light and tasty quiche is packed with flavour and veggies. Serve with a salad for dinner, perfe...
22 • minutes
8 • serves
Vegan Cheese and Chive Scones
This light and tasty scones are simple, affordable and vegan too. If you love café scones, this hea...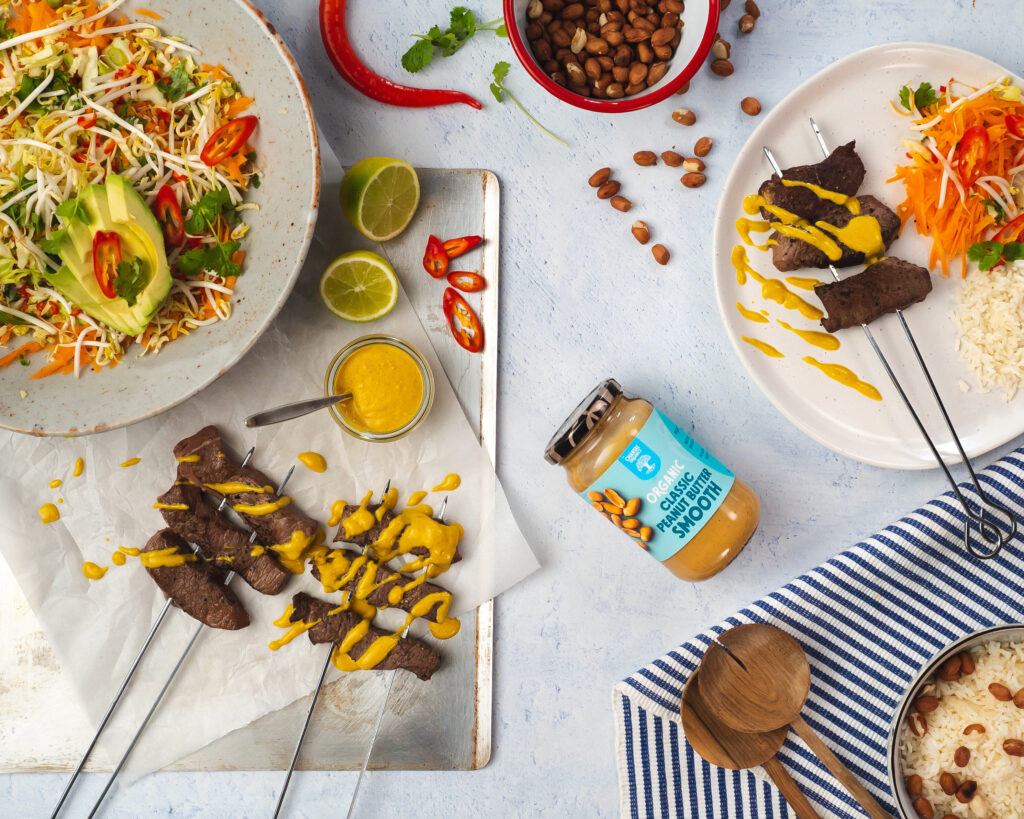 10 • minutes
4 • people
Beef Satay with Easy Peanut Sauce and Avocado Carrot Thai Slaw
This is for the serious meat lovers. Simply quick grilled beef is just wonderful by itself, but an e...
25 • minutes
8 • serves
Tempura Medley With Dipping Sauce
Having friends over? Why not impress them with a homemade tempura medley and this divine dipping sau...
15 • minutes
16 • breads
Savoury Herb Shortbread
You'll be surprised how simple our savoury herb shortbread are to make. All you really need is flo...
20 • minutes
6 • serves
Quinoa and Strawberry Salad with Apple-Lime Dressing
This fresh, summer salad is the perfect accompaniment for your summer BBQ. The flavour of the fresh ...
15 • minutes
4 • serves
Grilled Courgette, Beet Burger & Haloumi Salad
A simple warm salad for weekday evenings. All the tasty components are grilled with good quality oil...
40 • minutes
1 • standard • bread
Paleo Bread With Added Vegan Protein
This low carb, paleo bread is made with hemp protein powder which is packed with plant-based protein...