25 • minutes
8 • serves
Not too hard!
Tempura Medley With Dipping Sauce
Having friends over? Why not impress them with a homemade tempura medley and this divine dipping sauce. Tempura is a Japanese dish where vegetables and seafood are covered in a cold batter and deep fried quickly.
Ingredients
For the tempura

100g raw prawn cutlets, thawed and patted dried with kitchen towel (we love Sea Cuisine)

½ bag of organic tenderstem broccoli

¼ small organic pumpkin, peeled and in thin slices, lightly steamed

A handful green beans, topped

1 onion, cut into thick rounds

Avocado oil or Chantal Organics Coconut Oil, for deep frying

For the batter

1 cup Chantal Organics White Flour, plus extra for coating

½ tsp sea salt

1 egg (we love Woodland)

1 ½ cups ice cold soda water

For the dipping sauce

½ cup dashi soup stock

1/8 cup Chantal Organics Tamari Sauce

1/8 cup mirin

1 tsp golden sugar

1 tsp ginger, finely grated
instructions
Step 1.

First, make the dipping sauce. Mix together boiling hot dashi, tamari sauce, ginger, mirin and brown sugar. Stir to combine and dissolve the sugar. Keep warm.

Step 2.

Prepare the prawns, sweet stem broccoli, onion rounds, pumpkin and green beans ready to deep fry.

Step 3.

Make the Tempura. Whisk the egg and salt well. Add a cup of flour and pour the icy cold soda water into the bowl and lightly mix (some clumps are fine).

Step 4.

Heat the oil in a wok. Once the oil is hot (170C for veges, 180C for prawns), dust veggies and prawns in flour then quickly dip in the batter. Carefully slide in the hot oil to cook until the ingredients are cooked through and the batter becomes crispy and slightly golden.

Step 5.

Fry in batches, using a metal sieve to scoop out extra batter from the hot oil in between batches. Place the cooked tempura on a paper towel lined plate to remove excess from the surface.

Step 6.

Serve immediately with the dipping sauce. Yum.

Serving Suggestion

Emerson's Pilsner Beer
LOOKING FOR MORE RECIPE IDEAS?
Sign up for delicious recipes and sustainable living ideas (don't worry, we won't spam you and we never share your data!)
Chantal Organics Products used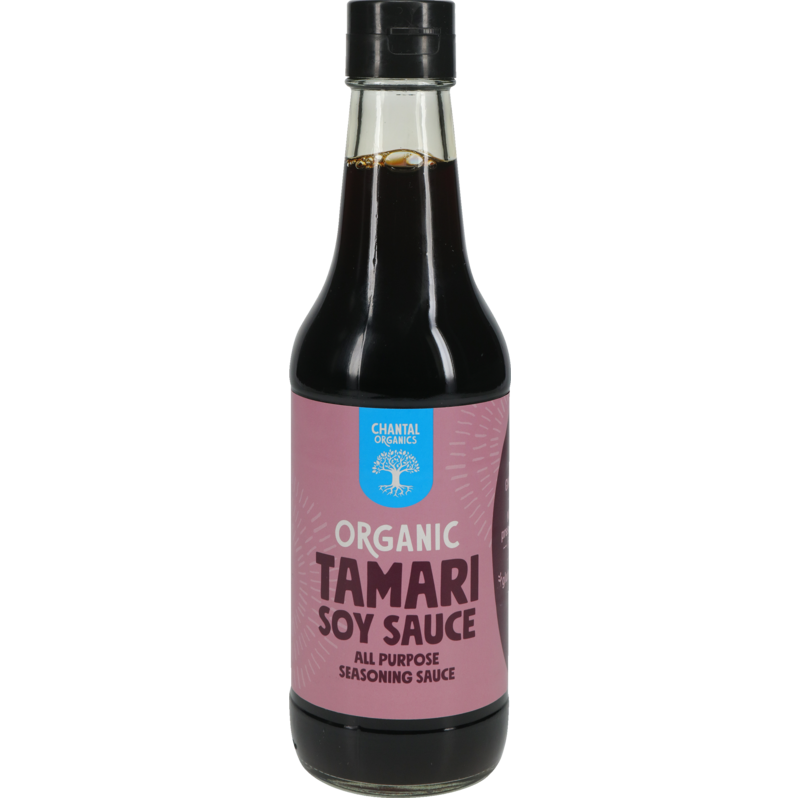 Other recipes you may like
Shiitake Gyoza with Stir-fried Pak Choy
​Gyoza is a Japanese style dumpling. These shiitake gyozas are succulent and juicy, packed full of shiitake mushroom umami. Serve with some fresh stir fried pak choy.
Quinoa Crusted Fritto Misto
Who doesn't love a giant platter of crunchy, deep fried seafood and greens. All of the flavours are trapped inside the crisp batter. In this recipe the white wine and quinoa is added to the batter for ultimate crispiness. A side of lemony dill aioli will keep you coming back for more
BBQ Japanese Meat Skewers
Our BBQ Japanese Meat Skewers are inspired by Japanese yakitori (yakitori literally means grilled chicken). We just love the strong marinade flavours. Cook these on the barbie before the big game to seriously impress your guests!