90 • minutes
4-6 • serves
Not too hard!
Twice Cooked Salt & Vinegar Roast Potatoes
This simple recipe combines the classic roast potato with the popular potato chip flavour to create a mouth-watering side dish. Apple cider vinegar creates a subtle vinegar flavour which everyone will enjoy.
Ingredients
1kg roasting potatoes

1 cup + 2 Tbsp Chantal Organics Apple Cider Vinegar

1/4 cup Chantal Organics Extra Virgin Olive Oil

2 tsp sea salt flakes

Black pepper, freshly ground to taste
instructions
Step 1.

Preheat the oven to 180ºC fan bake.

Step 2.

Scrub the potatoes and cut into bite sized chunks. Place potatoes in a large pan with 1 cup of apple cider vinegar, 1 tsp salt and cover with cold water.

Step 3.

Bring potatoes to the boil, then simmer until soft and almost falling apart - approximately 25 minutes. Drain well and leave to cool.

Step 4.

Place the olive oil in a baking tray large enough to hold the potatoes in a single layer and place it in the centre of the oven to heat for 5 to 10 minutes.

Step 5.

Add the potatoes to the hot oil and toss to coat. Return to the oven for 45 minutes to 1 hour, carefully turning the potatoes every 20 minutes until crispy and golden.

Step 6.

Drizzle the hot potatoes with the remaining 2 Tbsp of apple cider vinegar, sprinkle with sea salt and freshly ground black pepper and serve warm.
LOOKING FOR MORE RECIPE IDEAS?
Sign up for delicious recipes and sustainable living ideas (don't worry, we won't spam you and we never share your data!)
Chantal Organics Products used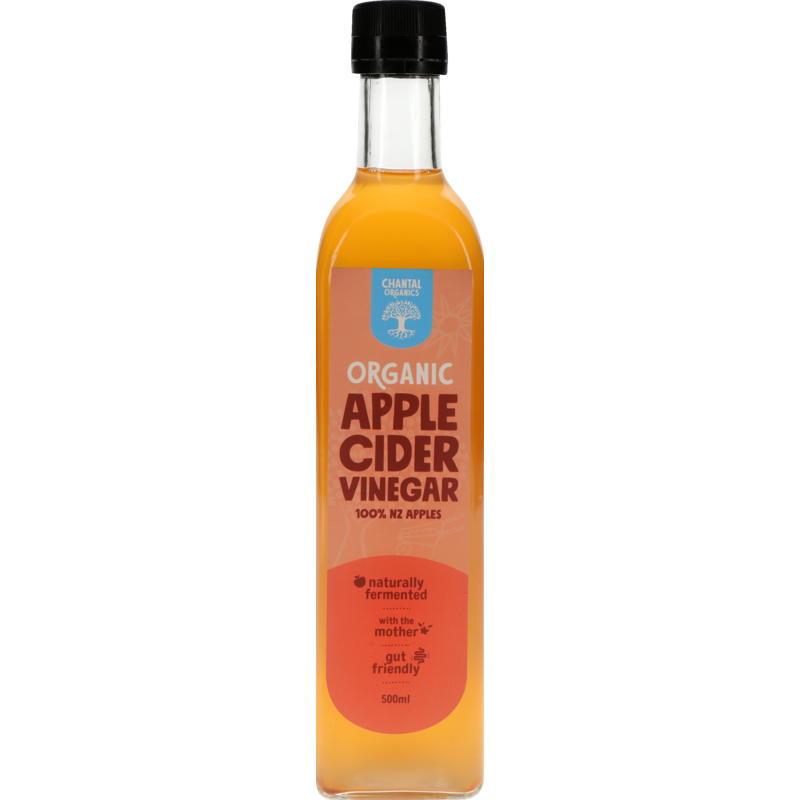 Other recipes you may like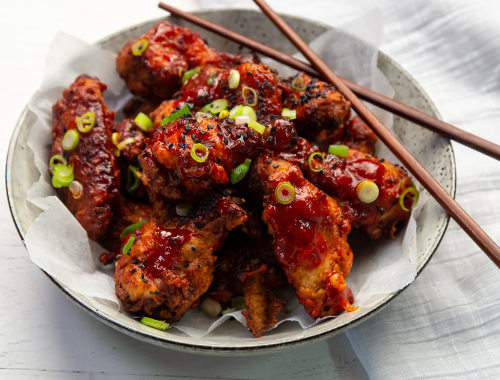 Korean Fried Chicken
This sticky, yet crispy Korean fried chicken is the ultimate comfort food. It is super simple to make. Marinade the chicken in seasoned buttermilk overnight to get it super tender and delicious. Chicken so good we fried it TWICE!
Crispy Quinoa Tofu
​Quinoa makes the crispy but delicate crumb for this epic tofu dish. Tofu is high in protein, easy to digest and very versatile. This crispy tofu is the perfect veggie alternative for starters, snacks, lunches and party nibbles.
Lamb, Rosemary & Garlic Sausage Rolls
These lamb sausage rolls are the perfect dish for the next time you are hosting a get together or need to take a plate to a friends. There is just something about sausage rolls that never gets tired or old. Simply irresistible!