15 • minutes
4 • people
Easy
Crispy Quinoa Tofu
​Quinoa makes the crispy but delicate crumb for this epic tofu dish. Tofu is high in protein, easy to digest and very versatile. This crispy tofu is the perfect veggie alternative for starters, snacks, lunches and party nibbles.
Ingredients
1 block firm tofu (we love Bean Supreme),
2 egg whites (we love Woodland Free Range)

½ cup Chantal Organics Quinoa

½ cup panko

Chantal Naturals Sea Salt Fine

Black pepper

Avocado oil (we love Olivado)

For the cucumber salad

1 cucumber

3cm piece fresh ginger, peeled and finely chopped

1 small lime, zest grated

1 tablespoon Chantal Organics Toasted Sesame Oil

Handful thai basil & mint leaves, chopped (we love Superb Herb)

Chantal Organics Sea Salt Fine

For the dipping sauce

Dumpling Sauce ( we love Lee Kum Kee)
instructions
Step 1.

​Place the quinoa, panko, salt and pepper in a shallow bowl and mix well.

Step 2.

Whisk the egg whites in another bowl until fluffy.

Step 3.

Heat the avocado oil in a large non-stick fry pan or wok over high heat. Dip the tofu slices in the egg white, press into quinoa mixture to coat, then slide into the hot oil. Deep fry the tofu in batches for 1-2 minutes each side until crisp and golden. Drain on paper towel.

Step 4.

To make the cucumber salad. Ribbon the cucumber with a peeler. Place the cucumber ribbons in a bowl. Add the lime zest, sesame oil, salt, ginger, thai basil and mint. Toss well.

Step 5.

Serve tofu with cucumber salad, garnish with watercress and a small pot of dumpling sauce
LOOKING FOR MORE RECIPE IDEAS?
Sign up for delicious recipes and sustainable living ideas (don't worry, we won't spam you and we never share your data!)
Chantal Organics Products used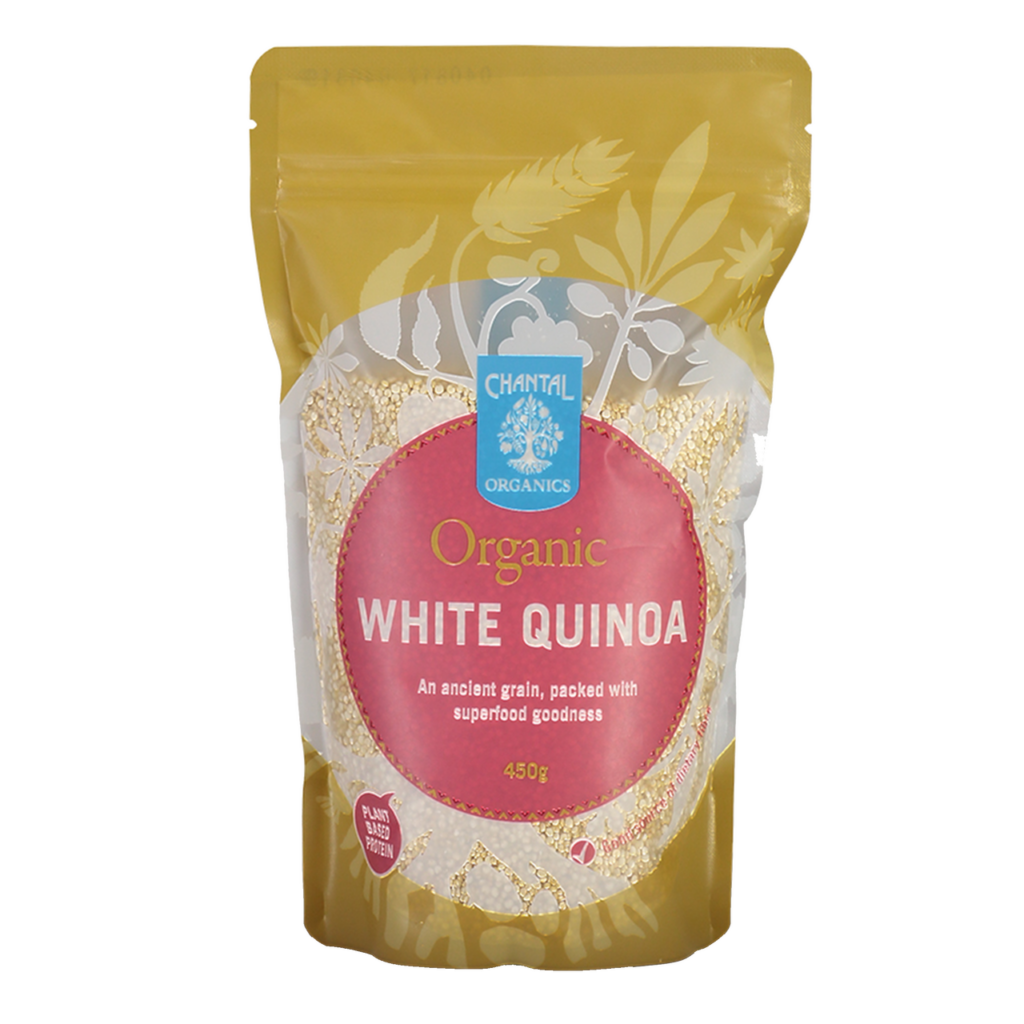 Other recipes you may like
Quinoa Crusted Fritto Misto
Who doesn't love a giant platter of crunchy, deep fried seafood and greens. All of the flavours are trapped inside the crisp batter. In this recipe the white wine and quinoa is added to the batter for ultimate crispiness. A side of lemony dill aioli will keep you coming back for more
Peanut Butter & Cinnamon Caramel Popcorn
​A dairy, gluten and refined sugar free caramel popcorn recipe. The sweetener you choose will change the flavour of the caramel. Pure maple syrup creates the most indulgent caramel flavour, honey gives it a true honey flavour, and rice syrup is the least sweet creating a milder caramel flavour.
Xmas Sausage Roll Wreath
​This Christmas Sausage Roll wreath will become the centerpiece of your Xmas party. These sausage rolls are so simple and quick to make and even easier to tear apart and gobble up!