10 • minutes
4 • people
Easy
Beef Satay with Easy Peanut Sauce and Avocado Carrot Thai Slaw
This is for the serious meat lovers. Simply quick grilled beef is just wonderful by itself, but an easy-mix homemade Peanut Satay Sauce can give it a lovely twist too.
Ingredients
600g beef, cut into 3cm strips (we love Pure South)

A drizzle Chantal Organics Coconut Oil

For the Peanut Satay Sauce

3 tbsp Chantal Organics Classic Smooth Peanut Butter

1/2 lime juice

1 Tbsp Chantal Organic Creamed Honey

1 Tbsp Chantal Organics Tamari Soy Sauce

1 Tbsp curry powder (we love Mrs. Rogers)

1/4 cup Chantal Organics Coconut Milk

For the Avocado Carrot Thai Slaw

2 large carrots, coarsely grated

1 avocado, sliced lengthwise (we love NZ Avocado)

1/2 cup bean sprouts

1/2 bag chopped salad kit Asian, vegetables only (we love Taylor Farms)
Handful roughly chopped coriander (we love Superb Herb)

Thai Slaw Dressing

1 small red chilli, finely chopped

2 Tbsp fish sauce

3 Tbsp lime juice

2 Tbsp caster sugar

To Serve

A pouch jasmine rice (we love SunRice)

A handful of peanuts, toasted and roughly chopped

A handful of coriander (we love Superb Herb)
Beer Match: Emerson's Orange Roughy
instructions
Step 1.

Take the meat out of the fridge and cut into 2-3 cm strips. Drizzle some oil, season with salt & pepper and leave until you are ready to cook. Preheat the oven to 200C.

Step 2.

Mix all the Peanut sauce ingredients to make the Peanut Satay sauce.

Step 3.

Prepare and dress the slaw.

Step 4.

Thread the meat onto metal skewers.

Step 5.

Grill or roast the beef skewers on a baking sheet in the hot oven for 10 minutes, turning once. Serve hot or at room temperature, with the sauce for dipping accompanied by jasmine rice and the carrot avocado Thai slaw.

Step 6.

Hazy, hoppy pale ale with a tropical fruit aroma compliments very well with the Asian spice and flavour.

Tip

If you are using bamboo skewers, make sure you soak in water for at least 15 minutes before threading the meat.
LOOKING FOR MORE RECIPE IDEAS?
Sign up for delicious recipes and sustainable living ideas (don't worry, we won't spam you and we never share your data!)
Chantal Organics Products used
Classic Smooth Peanut Butter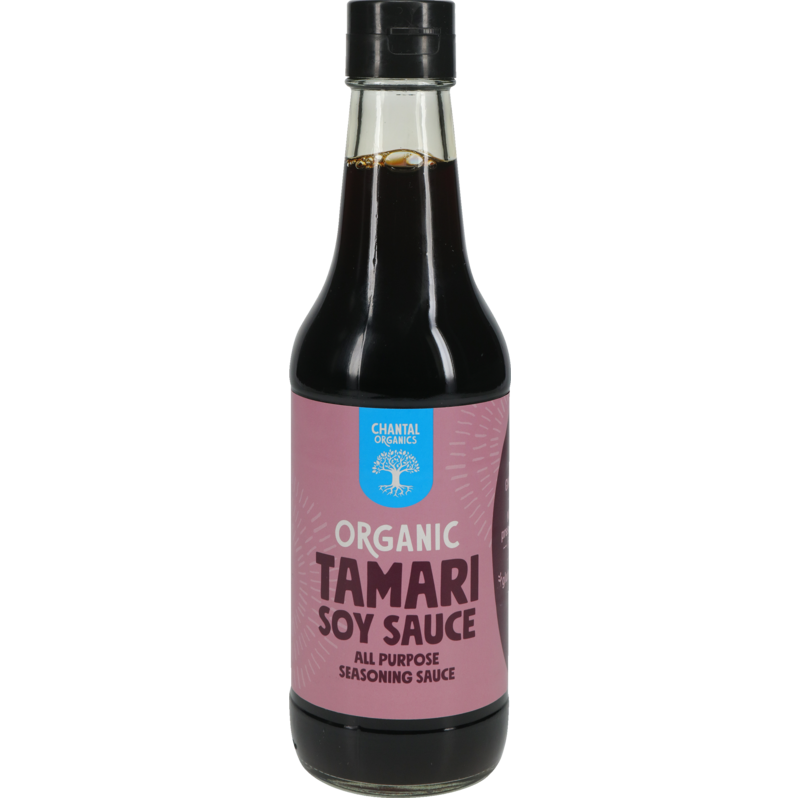 Other recipes you may like
Baked Tofu Shish Kebabs
Don't let the name or ingredient list scare you… these baked tofu shish kebabs are super easy to prepare and make a mouthwatering vegetarian meal for the whole family.
Shiitake Gyoza with Stir-fried Pak Choy
​Gyoza is a Japanese style dumpling. These shiitake gyozas are succulent and juicy, packed full of shiitake mushroom umami. Serve with some fresh stir fried pak choy.
BBQ Japanese Meat Skewers
Our BBQ Japanese Meat Skewers are inspired by Japanese yakitori (yakitori literally means grilled chicken). We just love the strong marinade flavours. Cook these on the barbie before the big game to seriously impress your guests!