30 • minutes
15 • bars
Medium
Vegan Seeded Superfood Protein Bars
These no-bake bars are packed with plant-based protein and omegas found in the superseed – hemp. Fresh dates give them a subtle and nourishing sweetness that is scrumptious and so satisfying. They are perfect for after a workout, in school lunchboxes, or even as breakfast on-the-go.
Ingredients
1 cup pumpkin seeds

1 cup Chantal Organics Desiccated Coconut

1/2 cup Chantal Organics Hemp Seeds

1/2 cup Chantal Organics Hemp Protein Powder

4 tbsp Chantal Organics Chia Seeds

Wet ingredients:

20 fresh medjool dates, pitted

6 tbsp Chantal Organics Coconut Oil, softened

1 tsp vanilla extract

4 tbsp cacao powder

After blending, add 7 tbsp Chantal Organics Old Fashioned Rolled Oats
instructions
Step 1.

Soften the coconut oil, by placing the jar in a bowl of warm water. Set aside.

Step 2.

Add the dry ingredients to a food processor or blender and pulse quickly to keep some texture and give it crunch.

Step 3.

Place this dry mixture in a bowl and set aside.

Step 4.

Add the wet ingredients, including the cacao powder, to the food processor and blend until smooth and paste-like. Add a spoonful of water to help with the blending, if required.

Step 5.

Add the date mixture to the dry ingredients, along with the oats and stir until well combined.

Step 6.

Press the dough into a 20 x 20cm baking dish, making sure to compact it firmly.

Step 7.

Place in the fridge for 30 minutes to harden. Remove and cut into bars.

Step 8.

Store bars in an air-tight container in the fridge for up to a week.
LOOKING FOR MORE RECIPE IDEAS?
Sign up for delicious recipes and sustainable living ideas (don't worry, we won't spam you and we never share your data!)
Chantal Organics Products used
Old Fashioned Rolled Oats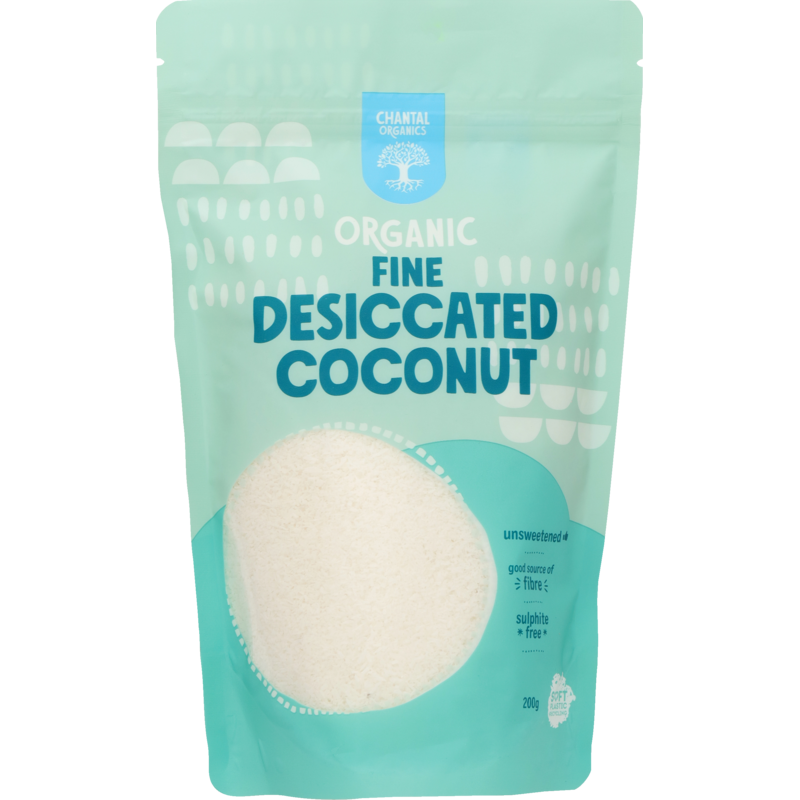 Other recipes you may like
Apple & Rhubarb Granola Slice
​This apple and rhubarb grainola slice is a delicious make-ahead breakfast alternative, especially for when you're on the go!
Milk Chocolate Granola Bars
These no bake milk chocolate granola bars are super speedy to make with just 5 ingredients. Awesome for lunchbox treats, mid afternoon pick-me-ups, or delicious hiking snacks.
Coconut Banana Bread
We love this banana bread because it's so simple to make and it's yummy on its own or delightful with a topping such as our whole tahini or organic creamed honey. Plus, everyone loves banana bread!