20 • minutes
10 • serves
Easy
Vegan peanut butter cookies
Peanut butter and chocolate is a classic combination, and these cookies are just the thing to curb any afternoon sweet cravings. Best of all, they're vegan and refined sugar free too.
Ingredients
1/2 cup Chantal Organics White Rice Flour

1/2 cup Chantal Organics Buckwheat Flour

1/2 cup Chantal Organics Jumbo Rolled Oats

1/2 cup Chantal Organics Quick Rolled Oats

1 tsp baking soda

1/2 tsp Chantal Organics Sea Salt Fine

1 cup Chantal Organics Peanut Butter Smooth

3/4 cup Chantal Organics Rice Syrup

6 tbsp Chantal Organics Coconut Oil, melted but cool

1 tsp vanilla

4 tbsp cacao powder
instructions
Step 1.

Preheat the oven to 180 degrees Celsius. Line a baking tray with parchment paper

Step 2.

In a medium bowl, whisk together the rice and buckwheat flours with the old-fashioned and quick oats, cacao powder, baking soda, and sea salt.

Step 3.

In a large bowl, stir together the peanut butter, brown rice malt syrup, coconut oil, and vanilla. Add the flour mixture and stir until combined, then mix vigorously for 20 seconds.

Step 4.

Roll the dough into balls and flatten with your fingers. Place a dollop of peanut butter in the middle if you wish.

Step 5.

Bake the cookies 8-10 minutes. (They will seem undercooked, soft, and fragile at first, but will firm up as they cool.) Let the cookies cool completely before serving.
LOOKING FOR MORE RECIPE IDEAS?
Sign up for delicious recipes and sustainable living ideas (don't worry, we won't spam you and we never share your data!)
Chantal Organics Products used
Whole Peanut Butter Smooth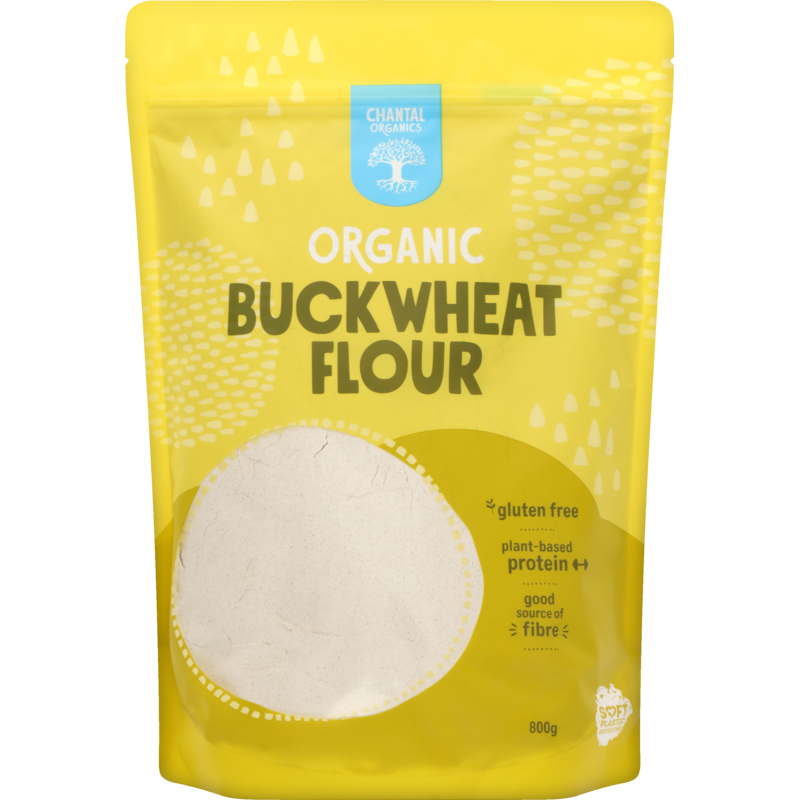 Quick Cooking Rolled Oats
Old Fashioned Rolled Oats
Other recipes you may like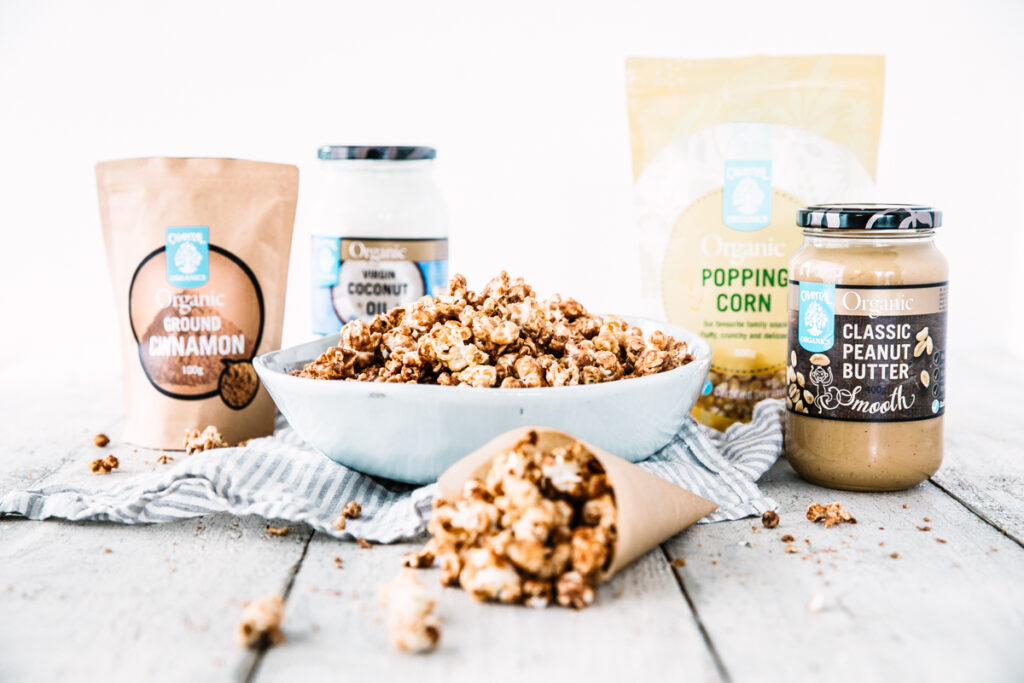 Peanut Butter & Cinnamon Caramel Popcorn
​A dairy, gluten and refined sugar free caramel popcorn recipe. The sweetener you choose will change the flavour of the caramel. Pure maple syrup creates the most indulgent caramel flavour, honey gives it a true honey flavour, and rice syrup is the least sweet creating a milder caramel flavour.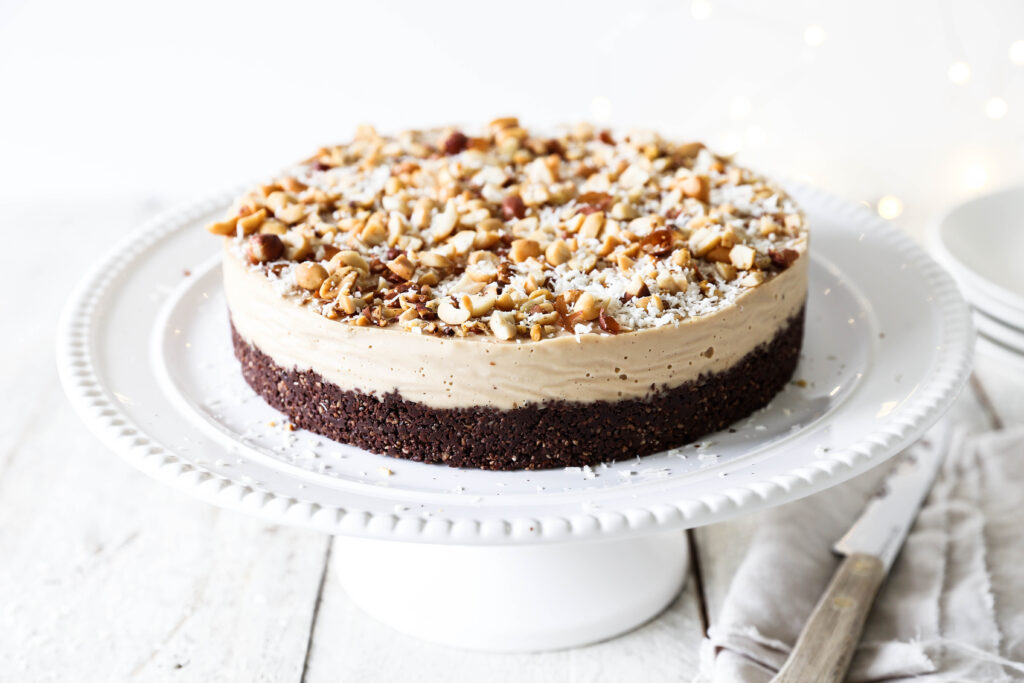 Peanut Butter Coconut Cream Pie
This impressive make-ahead dessert is both gluten and dairy free and would be a great one to serve up at a special occasion. Just remember to make it the night before you plan to eat it, to give the pie time to set.
Peanut Butter Swirl Skillet Brownie
A rich, fudgy dark chocolate brownie made in a skillet with a swirl of Chantal Organics Classic Smooth Peanut Butter. Top with ice cream and you'll have a seriously decadent dessert that's perfect for sharing.