30 • minutes
1 • x • 20cm • cast • iron • skillet
Not too hard!
Peanut Butter Swirl Skillet Brownie
A rich, fudgy dark chocolate brownie made in a skillet with a swirl of Chantal Organics Classic Smooth Peanut Butter. Top with ice cream and you'll have a seriously decadent dessert that's perfect for sharing.
Ingredients
220g dark chocolate (we love Loving Earth)

130g Chantal Organics Coconut Oil

1/4 tsp Chantal Organics Sea Salt Fine

160g coconut sugar

2 eggs

1 tsp vanilla essence

70g almond meal or finely ground blanched almonds

150g Chantal Organics Smooth Peanut Butter

To serve

Your favourite ice cream
instructions
Step 1.

Preheat the oven to 170ºC and lightly grease a 20cm cast iron skillet with coconut oil. If you don't have a cast iron skillet this brownie can also be baked in a small brownie pan.

Step 2.

Break up the chocolate and place in a heat proof bowl along with the coconut oil and salt. Place the bowl over a pan of simmering water ensuring the bowl isn't touching the water. Stir occasionally until melted. Remove from heat and allow to cool.

Step 3.

Meanwhile, place the eggs, coconut sugar and vanilla in a mixing bowl and beat (either with an electric handheld beater or in a bench top mixer) until they become pale and frothy.

Step 4.

When the chocolate mixture has melted and cooled, slowly add it to the egg mixture and stir well. Add the ground almonds and baking powder and stir into the mixture.

Step 5.

Pour the mixture into the prepared skillet and spread evenly.

Step 6.

Dollop spoonfuls of peanut butter over the top and use a knife to swirl through.

Step 7.

Place brownie in the centre of the oven and bake for approximately 40 minutes or until the sides are set and a knife into the centre comes out with fudgy crumbs. This brownie is best slightly undercooked with a soft fudgy middle.

Step 8.

Serve warm topped with your favourite ice cream.
LOOKING FOR MORE RECIPE IDEAS?
Sign up for delicious recipes and sustainable living ideas (don't worry, we won't spam you and we never share your data!)
Chantal Organics Products used
Classic Smooth Peanut Butter
Other recipes you may like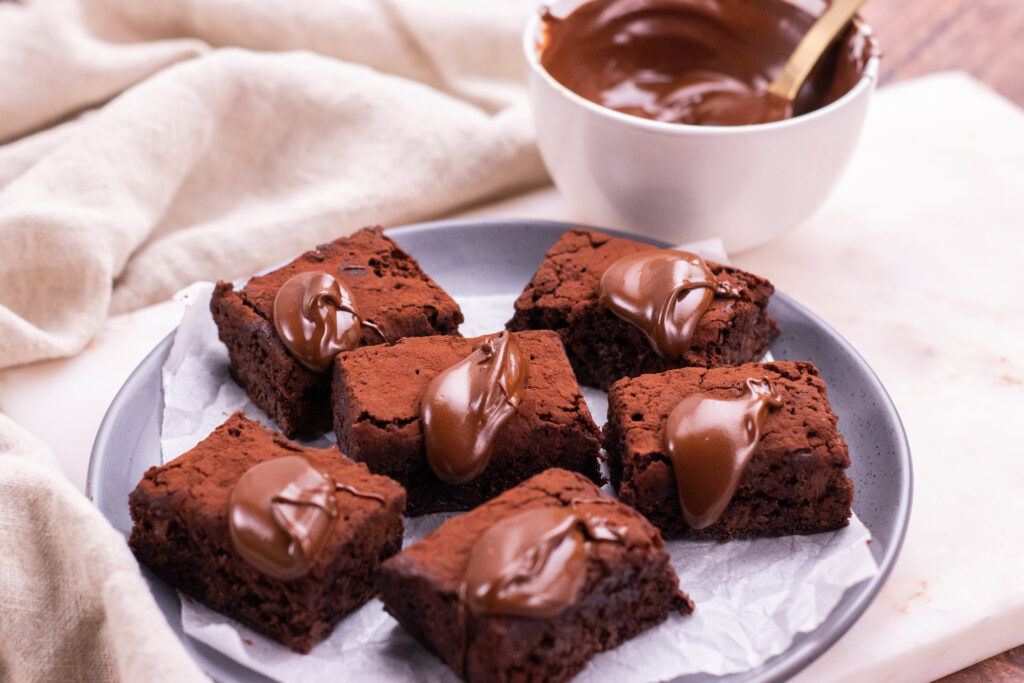 10 Minute Dark Chocolate Brownie
​This 10 minute dark chocolate brownie may just be the easiest and fastest chocolate brownie ever! Great for when you NEED a chocolate fix but you're low on time.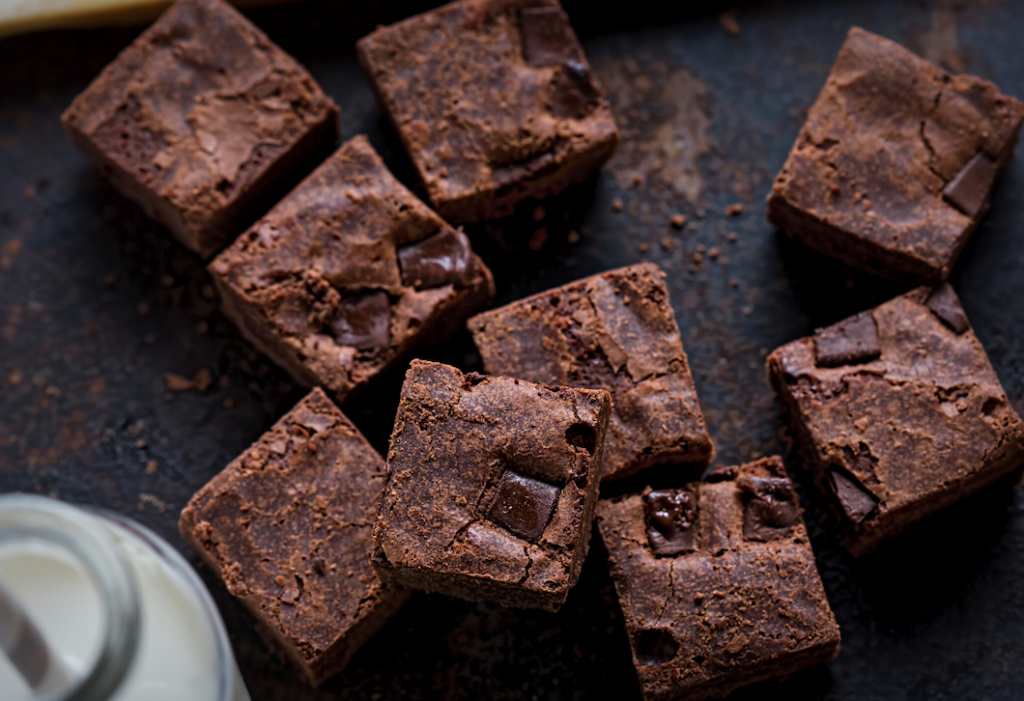 The Best Chocolate Chickpea Brownie
This is the best one you will ever try. They have a rich, chocolatey flavour and a perfect soft and moist, fudgy texture. The chickpeas give a secret boost of plant-based protein and fibre. They are delicious with or without frosting, you decide, but this nut butter frosting recipe is absolutely delicious.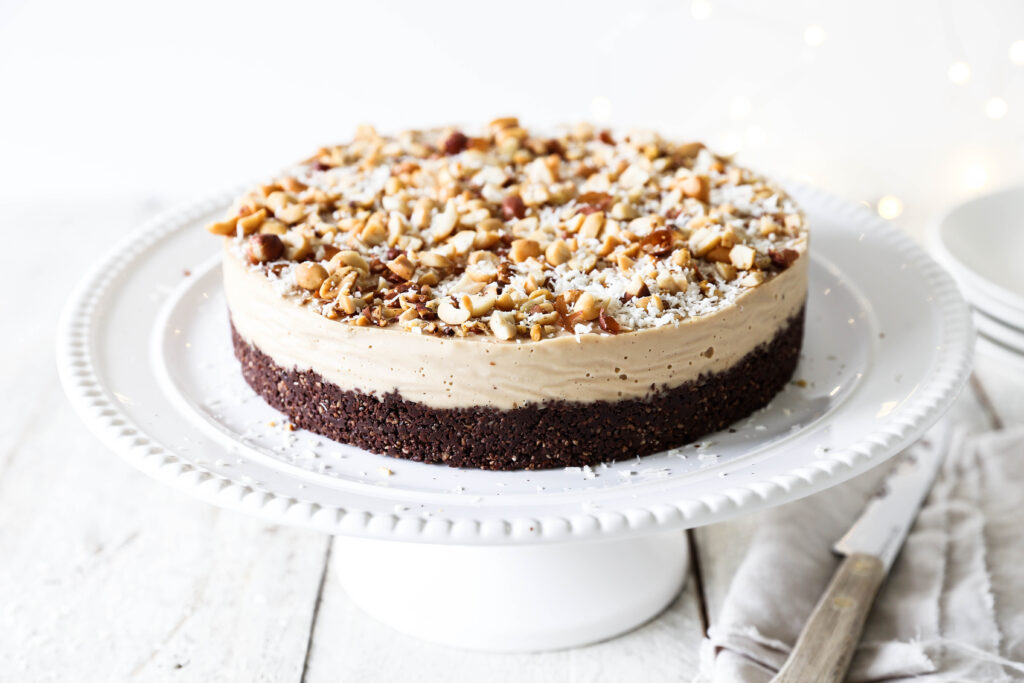 Peanut Butter Coconut Cream Pie
This impressive make-ahead dessert is both gluten and dairy free and would be a great one to serve up at a special occasion. Just remember to make it the night before you plan to eat it, to give the pie time to set.