5 • minutes
1 • person
Easy
10 Minute Dark Chocolate Brownie
​This 10 minute dark chocolate brownie may just be the easiest and fastest chocolate brownie ever! Great for when you NEED a chocolate fix but you're low on time.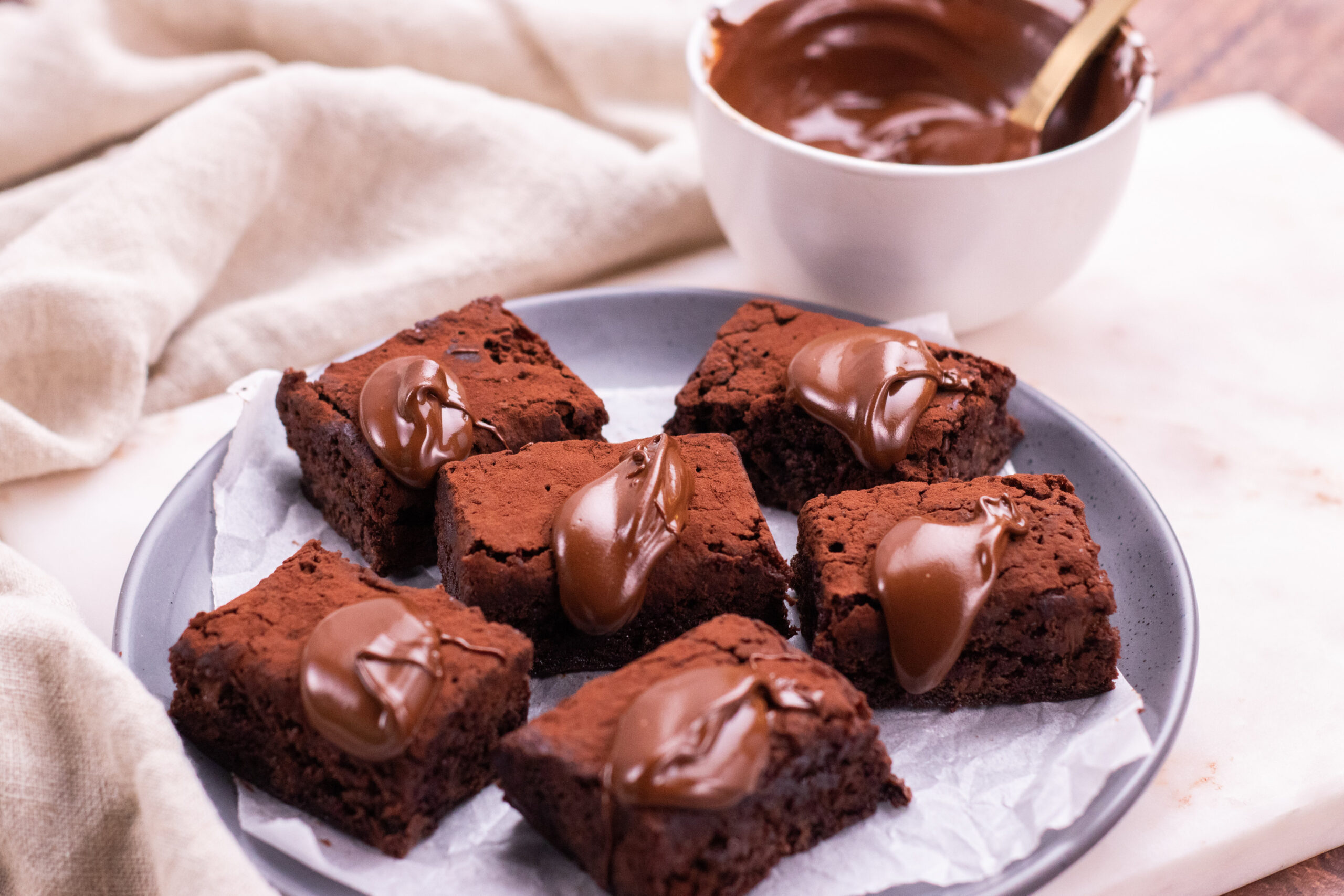 Ingredients
100g butter (we love Anchor)

1 cup sugar

2 eggs (we love Woodland)

¾ cup Chantal Organics White Flour

1 tsp Chantal Organics Baking Powder

¼ cup cocoa powder

½ cup dark chocolate drops

To Serve:

Extra cocoa powder

Extra dark chocolate, melted

We used a deep teal coloured Le Creuset Stoneware Heritage Deep Rectangular Dish (26cm) to bake in the brownie in.
instructions
Step 1.

Melt butter in the microwave or over a low heat.

Step 2.

Add sugar and eggs and mix.

Step 3.

Add the other ingredients and lightly mix.

Step 4.

Line a microwave proof dish with baking paper.

Step 5.

Cook in the microwave on high for 5 minutes.

Step 6.

Cool, cut and devour!
LOOKING FOR MORE RECIPE IDEAS?
Sign up for delicious recipes and sustainable living ideas (don't worry, we won't spam you and we never share your data!)
Chantal Organics Products used
Other recipes you may like
Tahini Fudge
​This delicious tahini fudge is melt in your mouth good. Made with five simple ingredients and no blenders required, if you loved Russian fudge as a kid but haven't indulged for a while, here's your chance to rekindle that romance! Made by the lovely Buffy Ellen from Be Good Organics.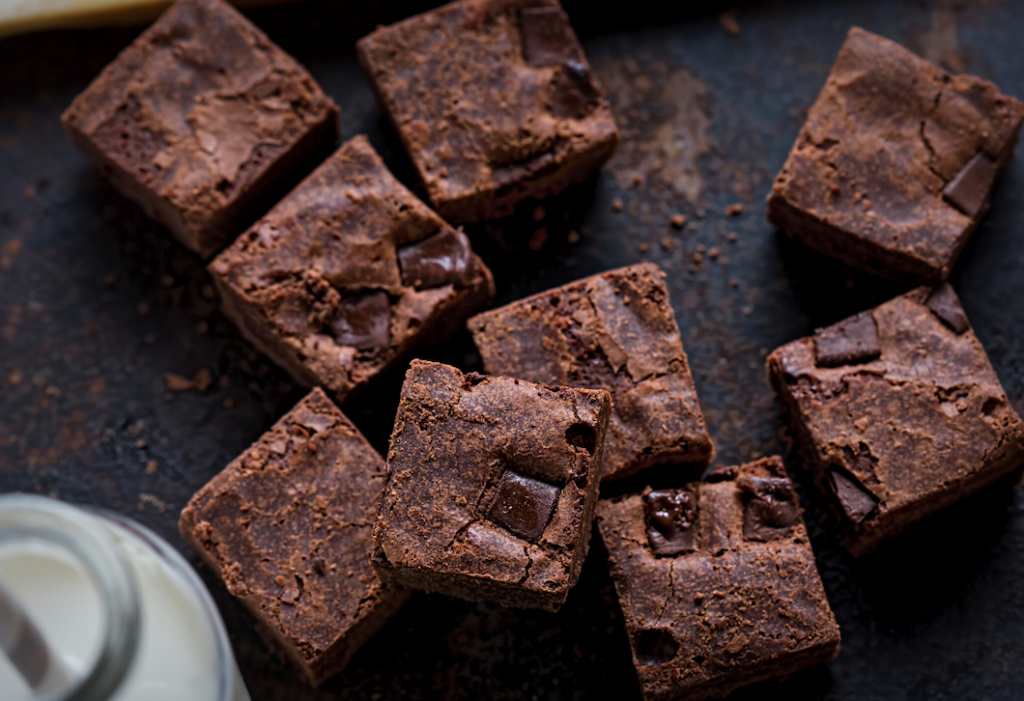 The Best Chocolate Chickpea Brownie
This is the best one you will ever try. They have a rich, chocolatey flavour and a perfect soft and moist, fudgy texture. The chickpeas give a secret boost of plant-based protein and fibre. They are delicious with or without frosting, you decide, but this nut butter frosting recipe is absolutely delicious.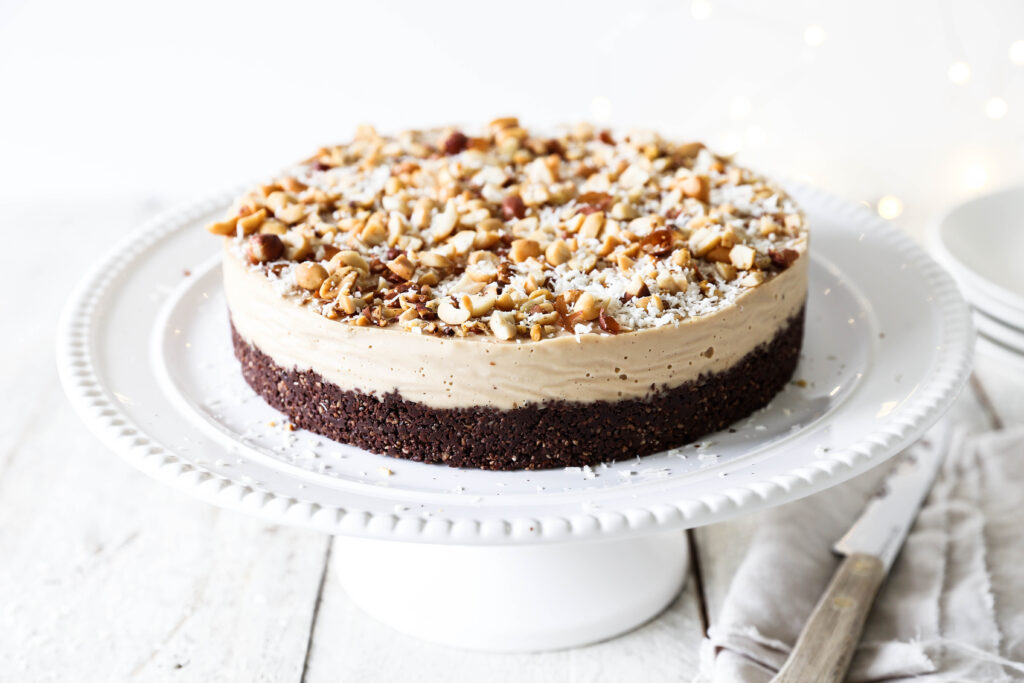 Peanut Butter Coconut Cream Pie
This impressive make-ahead dessert is both gluten and dairy free and would be a great one to serve up at a special occasion. Just remember to make it the night before you plan to eat it, to give the pie time to set.