20 • minutes
12 • cookies
Easy
Apple Crumble Breakfast Cookie
​A soft, moist breakfast cookie that tastes just like apple crumble.
Ingredients
Dry Ingredients

2 cups Chantal Organics Apple Crumble Grainola

3/4 cup Chantal Organics Desiccated Coconut

1/2 cup buckwheat flour

1/2 cup ground almonds

1 tsp ground cinnamon

1 tsp Chantal Naturals Baking Powder

1/2 tsp Chantal Naturals Sea Salt Fine

Date Mixture

1 cup dates

1/2 tsp Chantal Naturals Baking Soda

3/4 cup boiling water

Wet Ingredients

1/4 cup Chantal Organics Coconut Oil, melted

1/4 cup Chantal Organics Apple Syrup

2 Tbsp Chantal Organics Almond Butter
instructions
Step 1.

Place the dates in a heat proof bowl, sprinkle over the baking soda and pour over the boiling water. Allow the dates to soak while measuring out the rest of the ingredients.

Step 2.

Preheat the oven to 170ºC fan bake and line 2 baking trays.

Step 3.

Combine all the dry ingredients in a mixing bowl and stir well to combine.

Step 4.

Melt the coconut oil either in a small pan over low heat or in a microwave.

Step 5.

Combine the coconut oil with the remaining wet ingredients and stir until smooth.

Step 6.

Place the date mixture in a food processor and blend until you have a date paste (a few chunks are ok).

Step 7.

Add the wet and dry ingredients to the date paste in the food processor and pulse to combine.

Step 8.

Place spoonfuls of mixture onto the prepared baking trays and shape into round cookies – aim for 6 cookies per tray.

Step 9.

Bake the cookies in the centre of the oven for 10 to 12 minutes, or until the tops look set and they feel firm when pressed lightly.

Step 10.

Remove cookies from the oven and allow them to cool on the baking trays for 10 minutes, before transferring to a wire rack.

Step 11.

Store cookies in an airtight container at room temperature for up to 5 days, or in the freezer for up to 1 month.
LOOKING FOR MORE RECIPE IDEAS?
Sign up for delicious recipes and sustainable living ideas (don't worry, we won't spam you and we never share your data!)
Chantal Organics Products used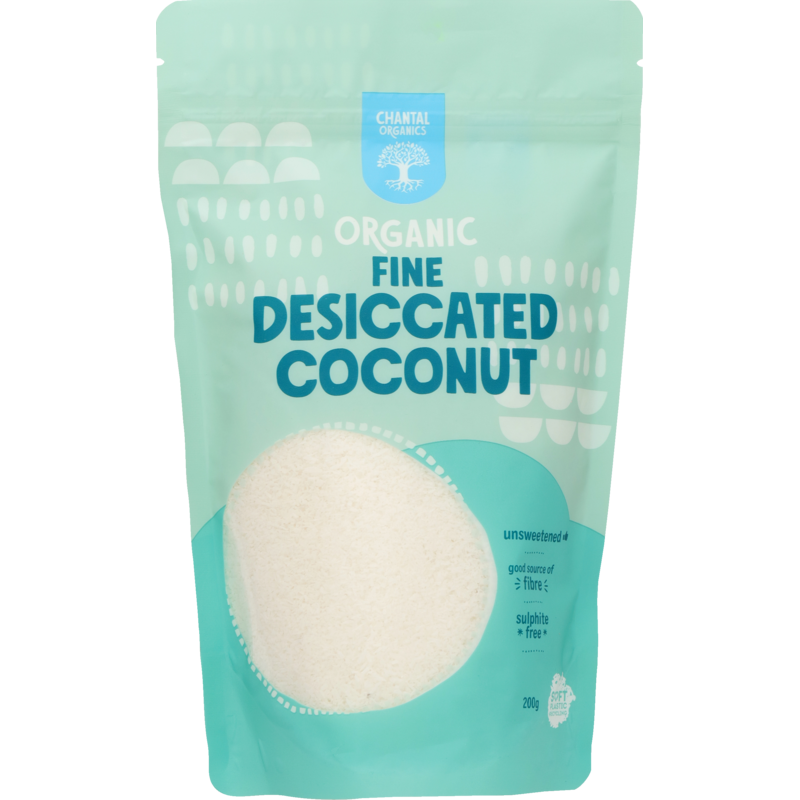 Other recipes you may like
Healthy Homemade Muesli
​A  delightfully toasted muesli that's bound to have your kitchen smelling nothing less than delicious. Better yet, it tastes great too!
Apple & Rhubarb Grainola Slice
​This apple and rhubarb grainola slice is a delicious make-ahead breakfast alternative, especially for when you're on the go!
Cottage Cheese Breakfast Bowl
Cottage cheese is the perfect alternative to yoghurt if you're looking to mix up your morning breakfast bowl. Delicious and nutritious served with crunchy granola, fresh berries and fragrant sweet spices, with hemp hearts for added protein and Omega's.