30 • minutes
4 • people
Average
Apple & Rhubarb Grainola Slice
​This apple and rhubarb grainola slice is a delicious make-ahead breakfast alternative, especially for when you're on the go!
Ingredients
​For the base and crumble

1 ½ cups Chantal Organics Quick Cooking Rolled Oats

1 ½ cups Chantal Organics Desiccated Coconut

1 cup ground almonds

15 fresh dates or 225g select dates (we love Alison's Pantry)

1 tsp vanilla extract

50g unsalted butter, chopped and melted (we love Anchor)

2 cups Chantal Organics Apple Crumble Grainola

For the apple and rhubarb jam

200g rhubarb, trimmed and thinly sliced

2 apples, cubed (we love Jazz Apples)

⅓ cup honey

½ tbsp cinnamon powder
instructions
Step 1.

To make the jam, place the honey, cinnamon and fruit in a small saucepan over medium heat. Cook for 15 minutes or until soft, stirring regularly. Remove from the heat and set aside.

Step 2.

Preheat oven to 160°C and line a slice tin with greaseproof paper. To make the base, place the oats, coconut, dates, vanilla, butter and ground almonds in a food processor and blitz for a few minutes until the mixture comes together. Press it lightly into the prepared tin and smooth the top with a spoon. Cook in the oven for 20 minutes or until firm. Cool.

Step 3.

Spread the fruit jam over the base and top with the apple crumble grainola, pressing lightly to ensure it sets in the jam. Refrigerate for 1 hour to set. Serve with your favourite tea and enjoy!
LOOKING FOR MORE RECIPE IDEAS?
Sign up for delicious recipes and sustainable living ideas (don't worry, we won't spam you and we never share your data!)
Chantal Organics Products used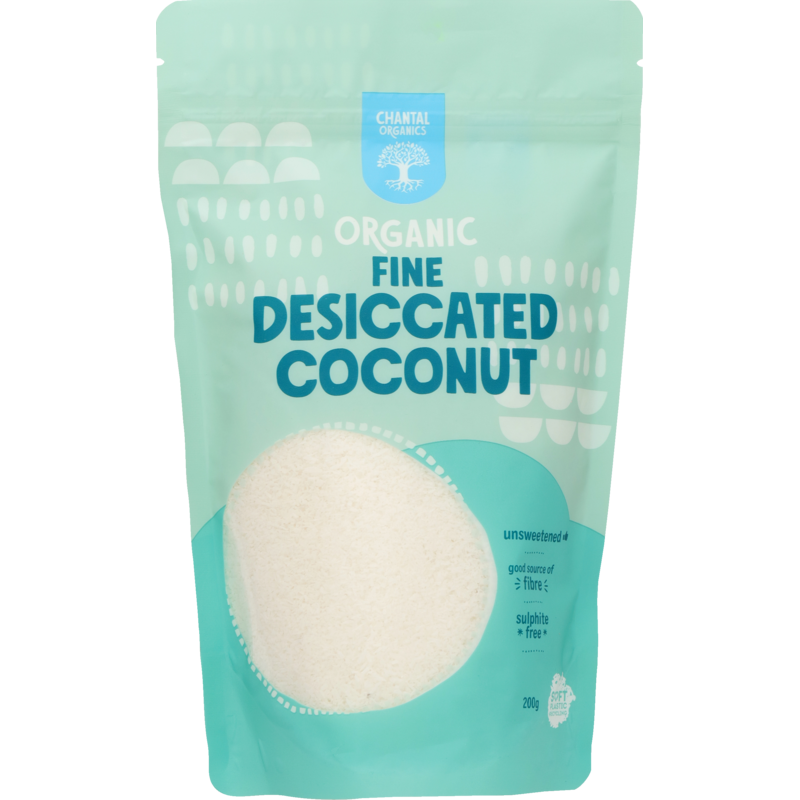 Quick Cooking Rolled Oats
Other recipes you may like
Hemp Protein Pancakes
​These vegan pancakes are easy to make, give you a boost of plant-based protein and are delicious with a drizzle of apple syrup. Take leftovers to work with you and pop in the toaster for morning tea or even snack on them cold.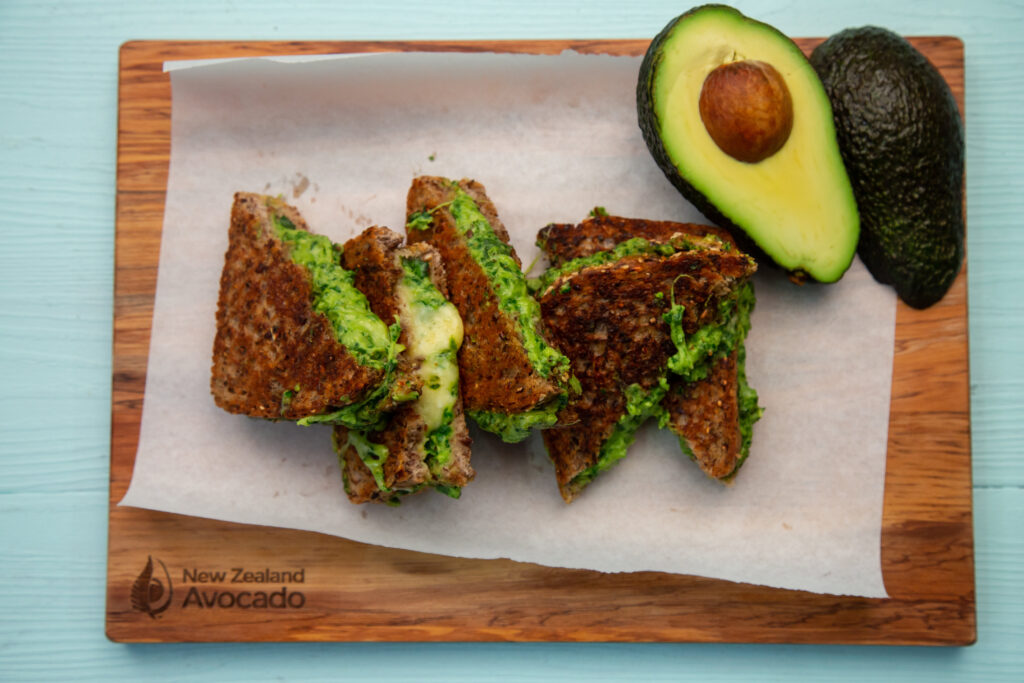 Avocado Grilled Cheese
​Avocado lovers – look no further. A grilled cheese toastie oozing with salty, spinachy, avocadoy cheesy goodness! What more could you want?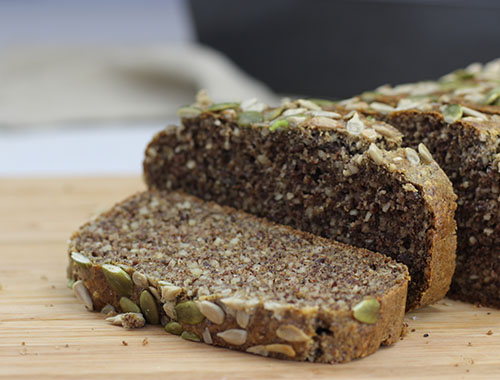 Paleo Grain Free Bread
​Who doesn't love a piece of warmly toasted bread smothered with nut butter or jam (or both!)? Here's a grain free alternative made with our everyday favourite staples from the lovely Chloe Moir.