20 • minutes
1 • person
Easy
Chia Oat Bircher
​A classic homemade bircher, ideal to pre-make for busy mornings on the go. We're loving this coconut and cinnamon variety from one of our favourite nutritionists, Chloe Moir.
Ingredients
2 cups Chantal Organics Old Fashioned Rolled Oats

½ cup Chantal Organics Chia Seeds

½ cup Chantal Organics Sunflower Seeds

½ cup Chantal Organics Pumpkin Seeds

½ cup Chantal Organics Desiccated Coconut

2 tsp cinnamon powder

A pinch of Chantal Organics Sea Salt Fine

½ – ¾ cup of nut milk or Chantal Organics Coconut Milk (for 1 serve)

1 tbsp lemon juice

1 apple, grated
instructions
Step 1.

In a large bowl place the oats, chia seeds, sunflower seeds, pumpkin seeds, coconut, cinnamon and salt.

Step 2.

Mix well and pour into an air-tight container for the week. This is enough to last approximately 7 portions.

Step 3.

The night before, take ½ a cup of the dry bircher muesli and pour it into a jar or container.

Step 4.

Grate your apple, add this to the jar with a squeeze of lemon juice.

Step 5.

Add milk of your choice and top it up with water or extra milk until the liquid covers all the mixture.

Step 6.

Leave to soak overnight.This serves 1 person.

Serving suggestions

We love ours with fresh fruit, a dollop of coconut yoghurt and a sprinkle of desiccated coconut.
LOOKING FOR MORE RECIPE IDEAS?
Sign up for delicious recipes and sustainable living ideas (don't worry, we won't spam you and we never share your data!)
Chantal Organics Products used
Old Fashioned Rolled Oats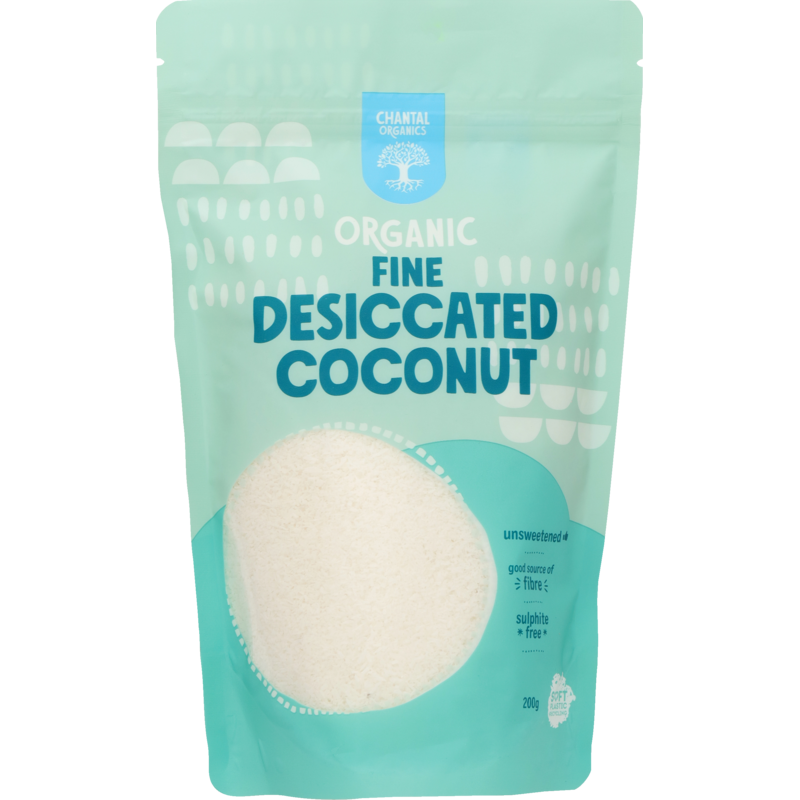 Other recipes you may like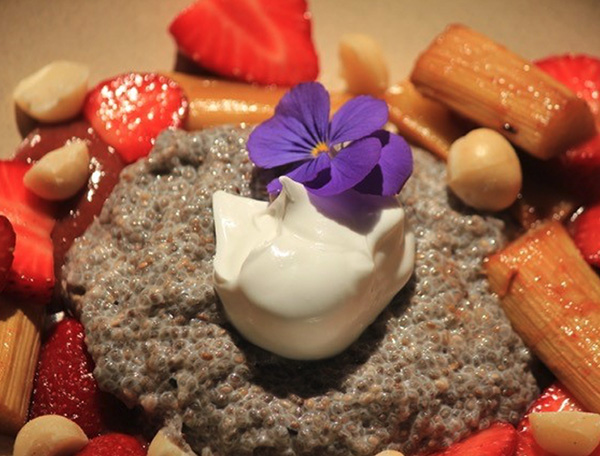 Chia Breakfast Pudding with Strawberry & Rhubarb
We love this combination of rhubarb, strawberry and vanilla. One of our all-time favourites from Chef Earl Zapf.
Beetroot & Chocolate Chia Pudding
A simple yet nourishing breakfast pudding – who doesn't love chocolate for breakfast!?
Healthy Homemade Granola
​A  tasty granola is super easy to make. Made with a combination of nuts, seeds and oats, it creates a well balanced start to the day. It's naturally sweetened with a banana.