15 • minutes
4 • people
Xmas Sausage Roll Wreath
​This Christmas Sausage Roll wreath will become the centerpiece of your Xmas party. These sausage ...
20 • minutes
4 • people
Winter Bacon, Apple & Kale Salad
​The perfect winter salad. Fresh leaves of kale, sweet apple and golden crunchy bacon with homemad...
30 • minutes
15 • bars
Vegan Seeded Superfood Protein Bars
These no-bake bars are packed with plant-based protein and omegas found in the superseed – hem...
22 • minutes
8 • serves
Vegan Cheese and Chive Scones
This light and tasty scones are simple, affordable and vegan too. If you love café scones, this hea...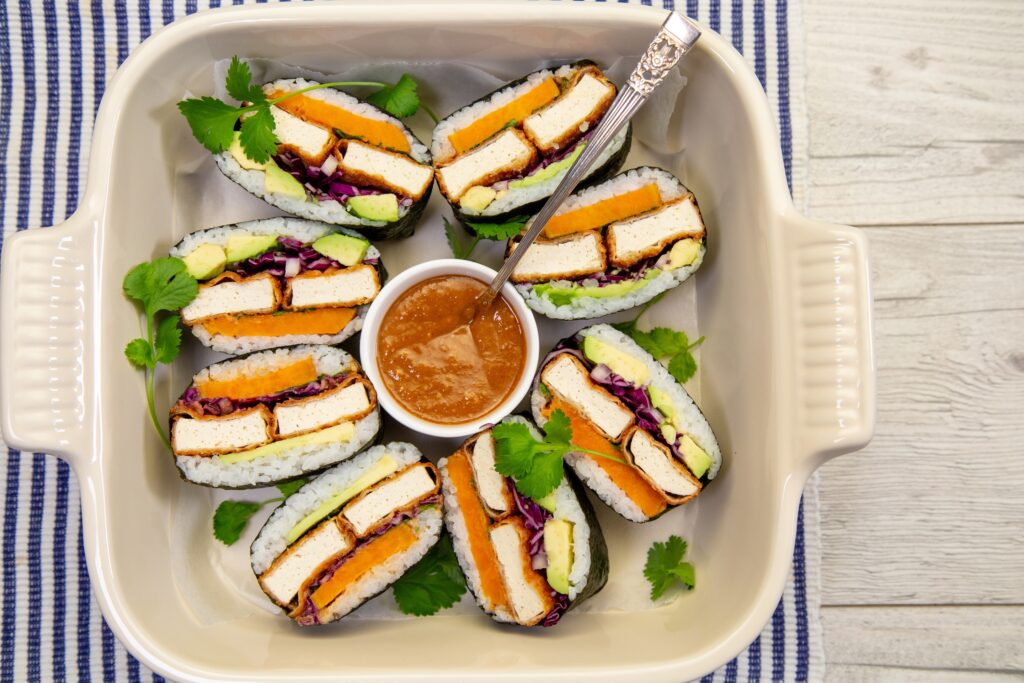 40 • minutes
4 • serves
Tofu Sushi Sandwich With Tahini Sauce
Onigirazu (Sushi sandwich) is a great way to enjoy your sushi on the go. This version has a vegan fi...
25 • minutes
8 • serves
Tempura Medley With Dipping Sauce
Having friends over? Why not impress them with a homemade tempura medley and this divine dipping sau...
25 • minutes
4 • people
Tasty Rice Salad with Charred Sweet Stem Broccoli & Coconut
​This tasty rice salad is a delicious vegetarian meal. We love the coconut spicy dressing with the...
30 • minutes
4 • serves
Spelt and Buckwheat Summer Quiche
This light and tasty quiche is packed with flavour and spring vegetables. Serve with a salad for din...