30 • minutes
4-6 • people
BBQ Japanese Meat Skewers
Our BBQ Japanese Meat Skewers are inspired by Japanese yakitori (yakitori literally means grilled ch...
60 • minutes
1 • loaf
Coconut Banana Bread
We love this banana bread because it's so simple to make and it's yummy on its own or delightful...
15 • minutes
4 • people
Crispy Quinoa Tofu
​Quinoa makes the crispy but delicate crumb for this epic tofu dish. Tofu is high in protein, easy...
10 • minutes
4
Hemp Heart, Nut & Seed Clusters
These crunchy hemp seed clusters make a delicious protein packed snack on their own, sprinkle on top...
30 • minutes
6 • rolls
Lamb, Rosemary & Garlic Sausage Rolls
These lamb sausage rolls are the perfect dish for the next time you are hosting a get together or ne...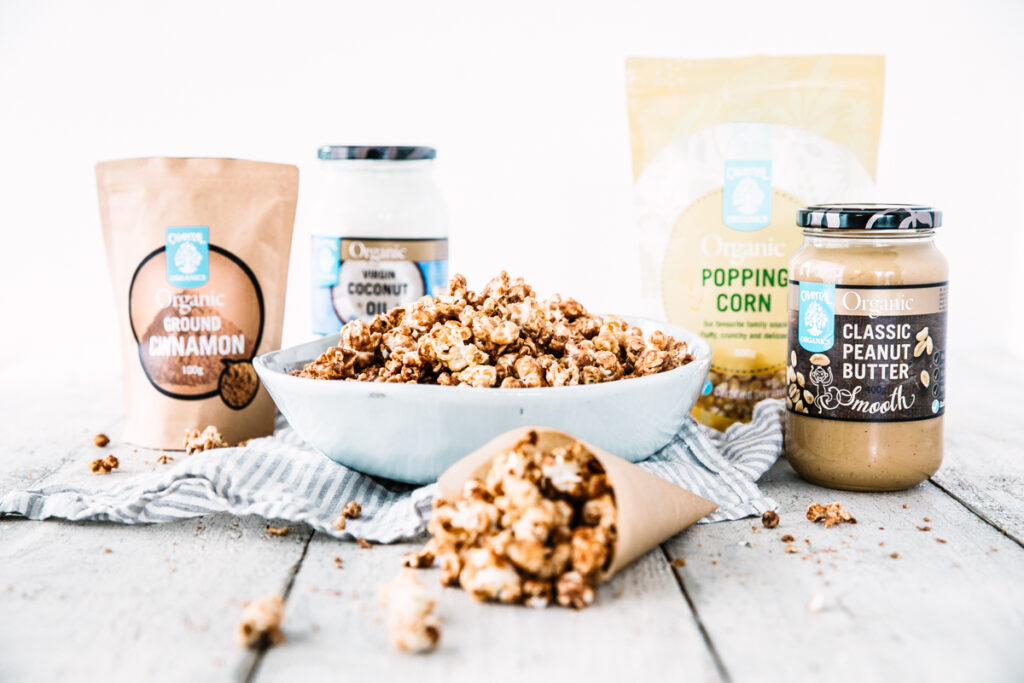 10 • minutes
2-4 • people
Peanut Butter & Cinnamon Caramel Popcorn
​A dairy, gluten and refined sugar free caramel popcorn recipe. The sweetener you choose will chan...
45 • minutes
18 • muffins
Pumpkin & Oat Muffins
​These muffins are wheat, refined sugar and dairy free. Here you can be creative – adding ju...
20 • minutes
4-6 • people
Quinoa Crusted Fritto Misto
Who doesn't love a giant platter of crunchy, deep fried seafood and greens. All of the flavours ar...