30 • minutes
4
Not too hard!
Tofu Katsu Curry
This is a vegetarian version of a popular Japanese one bowl meal. Bread crumbed and fried Tofu is served on a bed of rice with tasty Japanese style curry sauce.
Ingredients
For Tofu Katsu

1 pack Firm Tofu, sliced in 1cm thick (we love Bean Supreme)

½ cup Chantal Organics White Flour

2 tsp water

1 cup Diamond Coat 'n Cook original
Cooking oil for frying (we love using Chantal Organics Coconut Oil)

For Curry

2 onions, sliced

2 cloves garlic, minced

1 tsp minced ginger

2-3 baby carrots, sliced (we love Wilcox)

1 apple, cut into small pieces

2 tsp Chantal Organics Apple Syrup

4 tsp Chantal Organics Tamari Soy Sauce

2 tsp miso paste

1 tsp curry powder

1 tsp Garam Masala

A drizzle of cooking oil (we love using Chantal Organics Coconut Oil)

Sea salt

Pepper

To serve

4 portions cooked rice (we love SunRice)
A bunch of Asian greens such as Kailaan, blanched (we love The Fresh Grower)

A handful micro herbs, optional
instructions
Step 1.

Heat a drizzle of oil in a deep non-stick frying pan over medium high heat. Add onion and sauté until almost translucent. Add garlic and ginger. Stir fry for a further 2 minutes. Add the carrot, apple, curry powder and garam masala. Continue to stir fry for 1 minute.

Step 2.

Add a cup of water and lower the heat. Cover and simmer for 15 minutes or until the onion, carrots and apples are very soft. In a small bowl, dissolve miso with a little cooking liquid from the pan then mix in along with soy sauce and brown rice syrup. Taste and season with salt & pepper. Blend in a blender or with a hand held blender to make a smooth curry sauce.

Step 3.

While the curry is cooking make the tofu katsu. In a shallow bowl, mix flour and water to make a "glue". Dip the tofu in the flour mixture, then coat with the breadcrumb coating mix. Make sure each tofu slice is completely covered with breadcrumbs. Deep fry in medium hot oil until crisp and golden. Drain on kitchen towel and set aside.

Step 4.

Serve tofu katsu on a bed of rice and curry sauce with blanched greens.
LOOKING FOR MORE RECIPE IDEAS?
Sign up for delicious recipes and sustainable living ideas (don't worry, we won't spam you and we never share your data!)
Chantal Organics Products used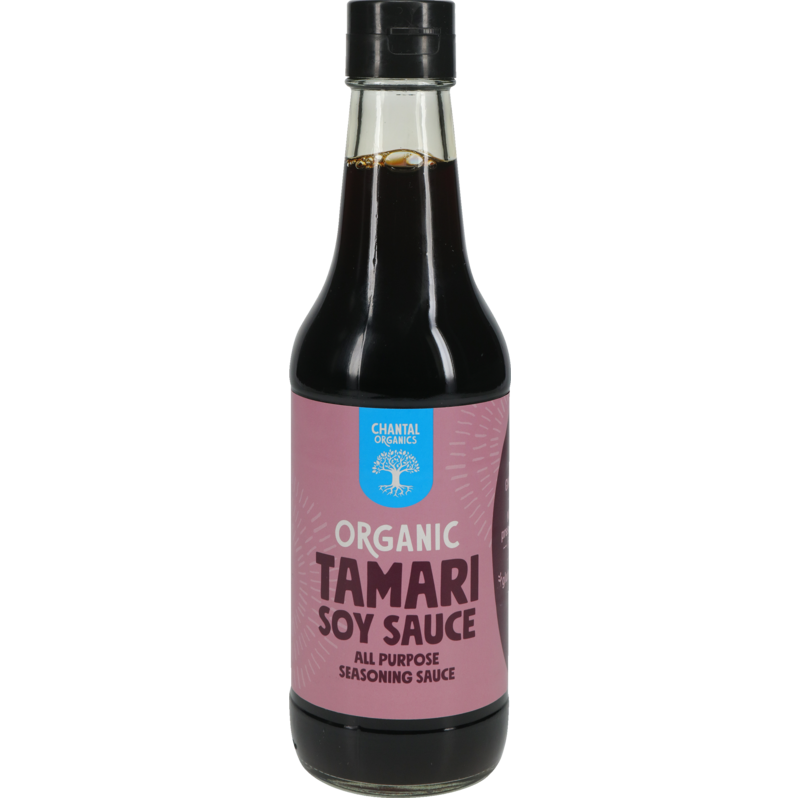 Other recipes you may like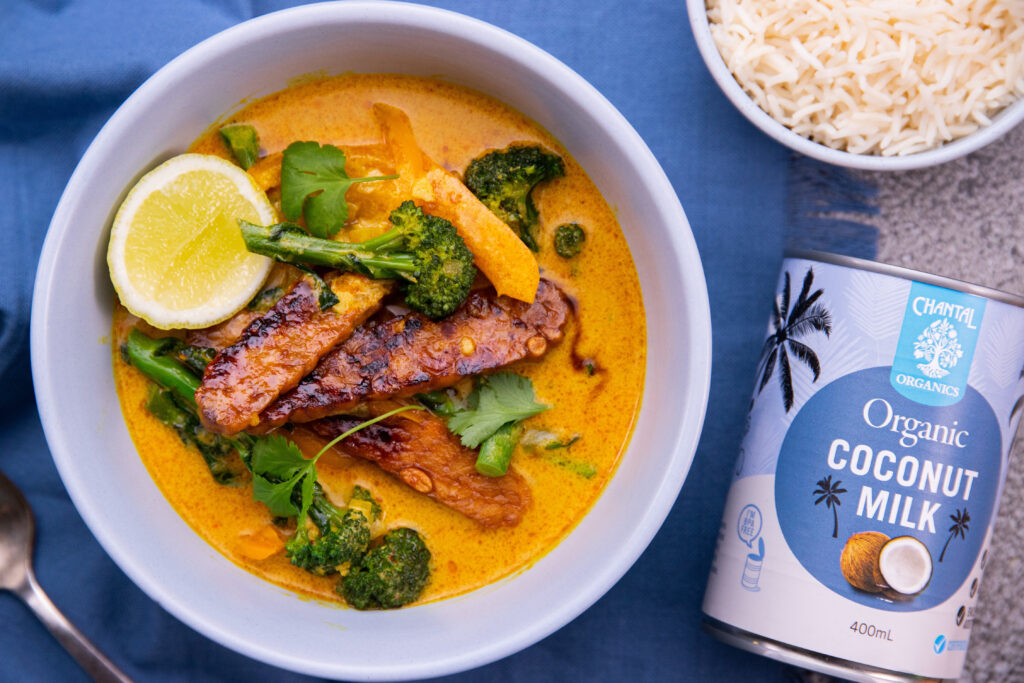 Tempeh Yellow Curry
​This tempeh coconut curry is another quick go-to if you're short on time but in need of a flavorsome and wholesome meal. The tempeh is nutty and fulling, an easy protein to keep in the fridge.
Thai Green Curry
​A beautiful balance of spicy, aromatic, sweet and savoury. Simple to prepare and oh so yum.
Green Chicken Curry
​A simple, warming and tasty chicken curry that's quick to put together – perfect for busy weeknights.