10 • minutes
2 • people
Easy
Tempeh Yellow Curry
​This tempeh coconut curry is another quick go-to if you're short on time but in need of a flavorsome and wholesome meal. The tempeh is nutty and fulling, an easy protein to keep in the fridge.
Ingredients
​1 block tempeh, cut in strips (we love Tonzu)

2 tbsp Chantal Organics Tamari Soy Sauce

1 tbsp rewarewa honey (we love Airborne Honey)

2 tbsp Chantal Organics Coconut Oil

½ onion, diced 1 tsp minced ginger (we love Lee Kum Kee)
1 tsp minced garlic (we love Lee Kum Kee)

1 can Chantal Organics Coconut Milk

1 tbsp yellow curry paste

1 cup vegetable stock (we love Kallo)
½ bag sweet stem broccoli, (we love The Fresh Grower)

1 orange capscium, sliced thinly

Serve with:

Handful of coriander (we love Superb Herb)
1 lime, cut in wedges microwave pouch of basmati rice (we love SunRice)
instructions
Step 1.

Heat 1 tablespoon of oil in a wok or heavy set pan. Fry the diced onion until translucent.

Step 2.

Add ginger and garlic and fry for another minute. Add the yellow curry paste, coconut milk and stock. Stir and bring to a boil.

Step 3.

Add the sweet stem broccoli and capsicum and simmer for a few minutes, until the broccoli is tender. Take off the heat.

Step 4.

Heat the other tablespoon of oil in a non-stick frying pan and fry tempeh until golden. Add the honey and soy sauce and fry for a further minute.

Step 5.

Heat the rice as per instructions.

Step 6.

Serve bowls of the coconut curry with tempeh and hot rice. Garnish with fresh coriander and lime wedges.
LOOKING FOR MORE RECIPE IDEAS?
Sign up for delicious recipes and sustainable living ideas (don't worry, we won't spam you and we never share your data!)
Chantal Organics Products used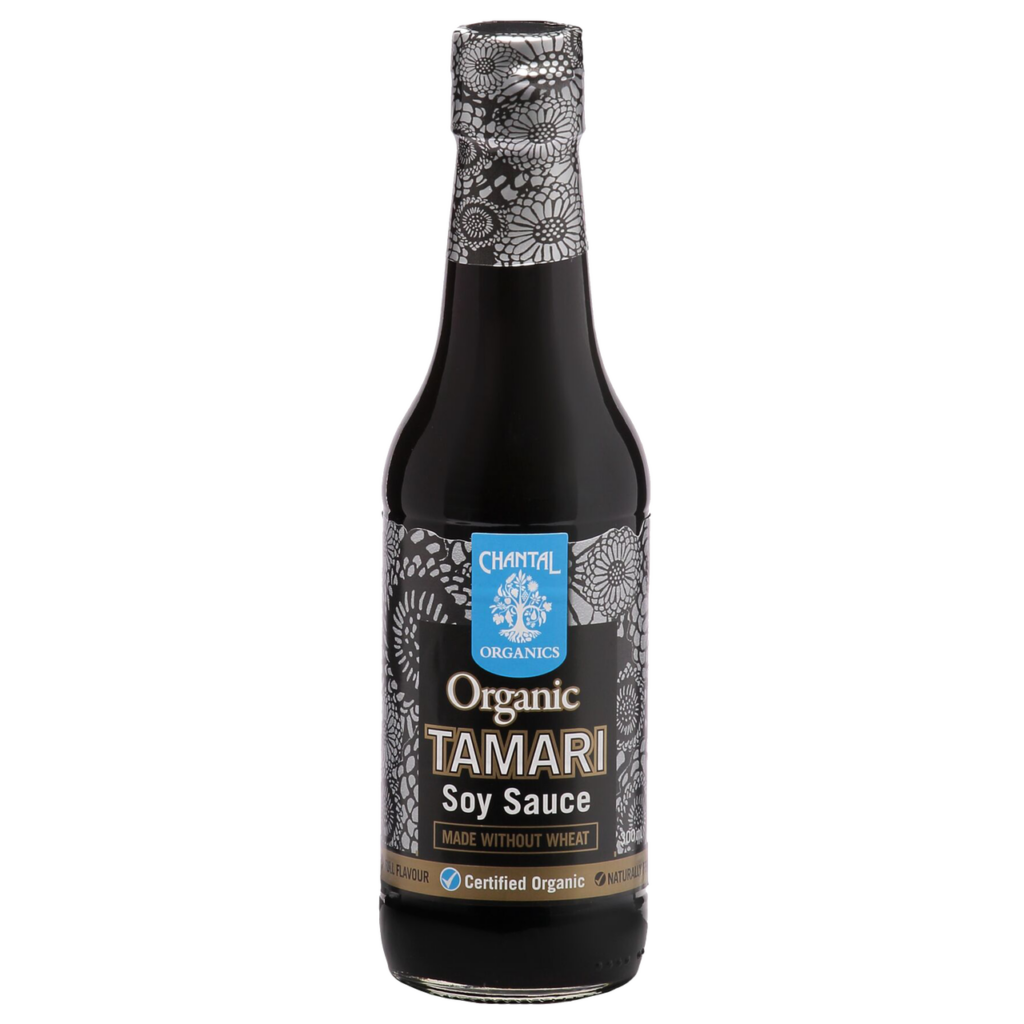 Coconut Oil Deodorised/Neutral
Other recipes you may like
Thai Green Curry
​A beautiful balance of spicy, aromatic, sweet and savoury. Simple to prepare and oh so yum.
Tempeh Gado Gado
We're totally in love with this tempeh gado gado. Gado gado is an Indonesian salad of lightly cooked vegetables, boiled egg and tofu/tempeh with peanut sauce. It's quick and healthy for a midweek dinner – though we'll happily eat it every day of the week! Serve with your prefered steamed veggies.
Green Chicken Curry
​A simple, warming and tasty chicken curry that's quick to put together – perfect for busy weeknights.