20 • minutes
4
Medium
Red Kidney Bean Coconut Curry
A plant based curry with the anti-inflammatory powers of turmeric, ginger and cinnamon.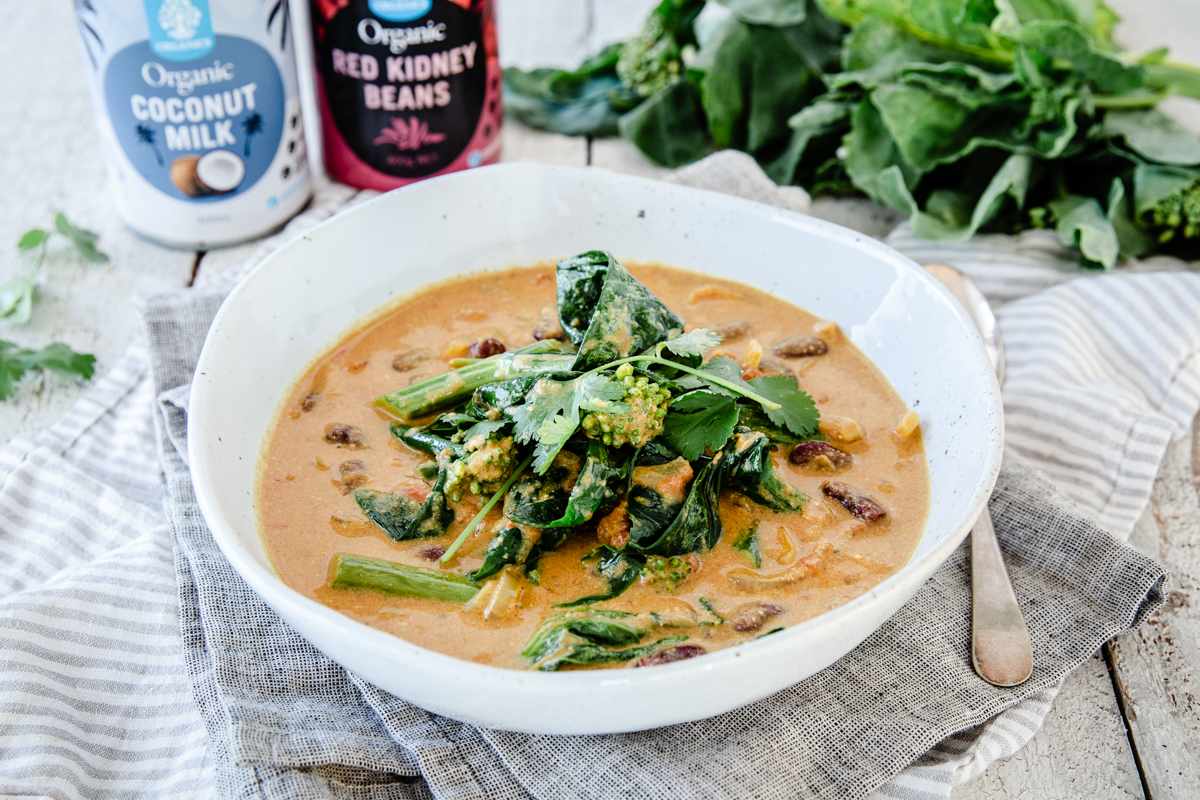 Ingredients
2 tsp Chantal Organics Coconut Oil

1 brown onion

2 cloves garlic

200g green beans

1 can Chantal Organics Chopped Tomatoes

2 tsp turmeric powder

2 tsp ginger powder

2 tsp ground cinnamon

1 tsp ground cumin

salt and pepper to season

1 can Chantal Organics Coconut Milk

1/2 cup Chantal Organics Crunchy Peanut Butter

1 tsp coconut sugar

1 cup water

1 can Chantal Organics Red Kidney Beans

1 bunch broccolini, kai lan (Chinese broccoli) or bok choy

1 handful of fresh coriander to garnish
instructions
Step 1.

Peel the onion and slice into thin strips. Peel and crush the garlic.

Step 2.

Heat the oil in a large heavy based fry pan and add the onion. Cook stirring occasionally for a few minutes then add the garlic.

Step 3.

Finely slice the chilli and add to the pan along with the can of tomatoes.

Step 4.

Add the spices, season with salt and pepper and stir well.

Step 5.

Add the coconut milk, peanut butter, sugar and water and mix well.

Step 6.

Wash the greens, trim the stems and cut into bite size pieces. Add to the curry and simmer for a couple of minutes.

Step 7.

Drain and rinse the kidney beans and add to the curry.

Step 8.

When the beans are heated through and the greens are al dente, the curry is ready.

Step 9.

Spoon into serving bowls and garnish with fresh coriander.
LOOKING FOR MORE RECIPE IDEAS?
Sign up for delicious recipes and sustainable living ideas (don't worry, we won't spam you and we never share your data!)
Chantal Organics Products used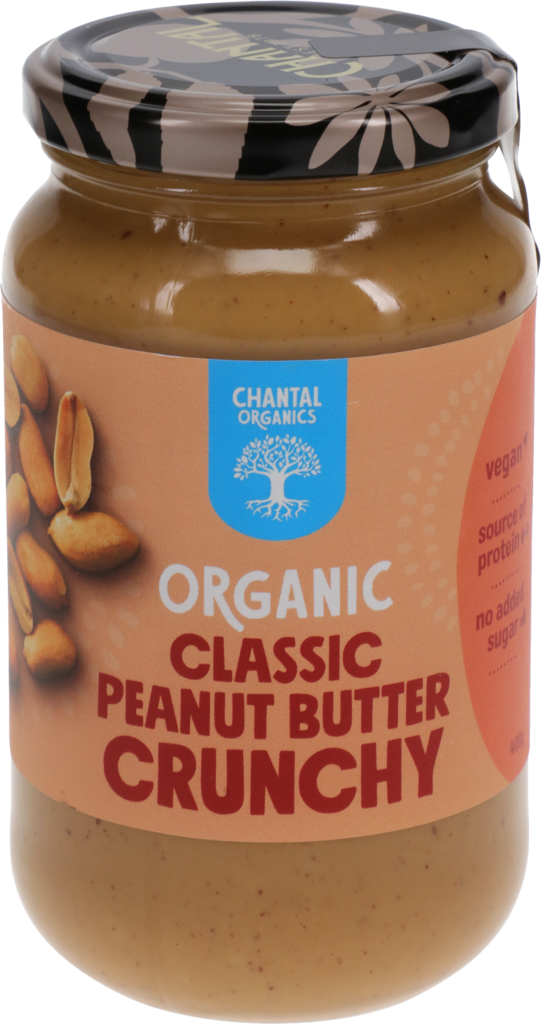 Classic Crunchy Peanut Butter
Other recipes you may like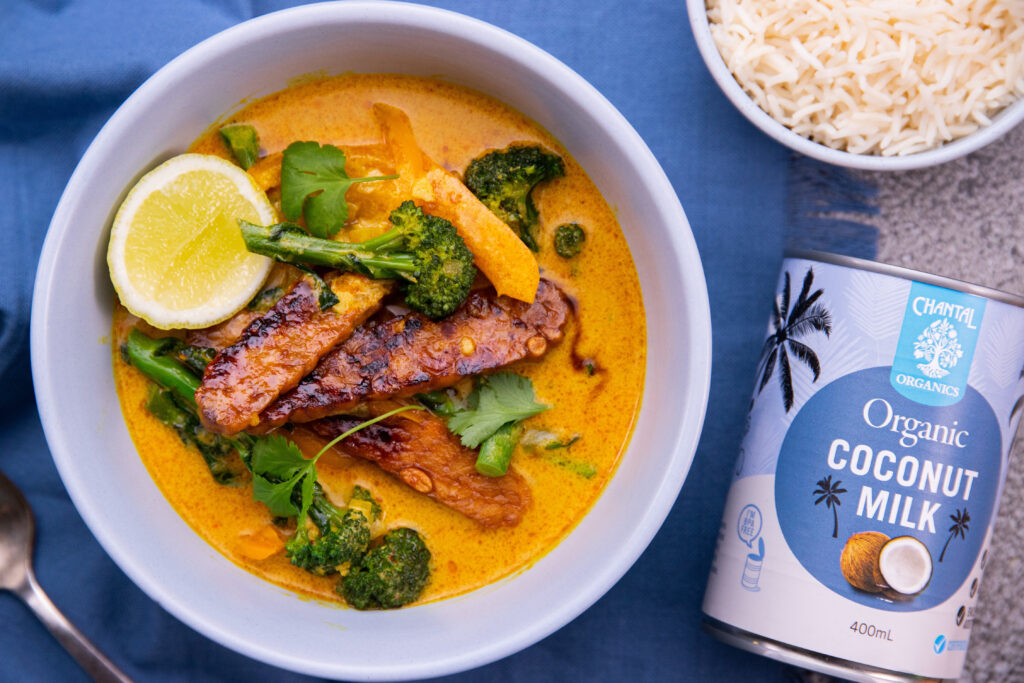 Tempeh Yellow Curry
​This tempeh coconut curry is another quick go-to if you're short on time but in need of a flavorsome and wholesome meal. The tempeh is nutty and fulling, an easy protein to keep in the fridge.
Thai Green Curry
​A beautiful balance of spicy, aromatic, sweet and savoury. Simple to prepare and oh so yum.
Tofu Coconut Curry
This is the perfect dish when you're short on time but after a healthy meal. From start to finish it will be ready in twenty minutes.