20 • minutes
2
Easy
Gado Gado
This dinner salad with a funky name Gado Gado is actually one of the National dishes of Indonesia. Soft boiled eggs, boiled potatoes, blanched & fresh vegetables and fried tofu are tossed in a hot & tasty peanut sauce dressing. Great for a casual dinner of lunch with friends. Enjoy!
Ingredients
For the Salad

1 pack of organic tofu - sliced (we love Bean Supreme)
2 eggs - soft boiled (we love Woodland)
A handful spinach leaves (we love The Fresh Grower)

1 carrot - julienned

A handful bean sprouts

A handful green beans, sliced

½ cucumber - sliced

6 potatoes - boiled and cubed (we love Wilcox)

For the peanut sauce

1 tsp Chantal Organics Classic Crunchy Peanut Butter

1 tsp soy sauce (we love Lee Kum Kee)
1 tsp honey (we love Airborne)

1 clove garlic - minced

1 red chilli - chopped finely

1 lime - juiced and zest grated

½ can Chantal Organics Coconut Milk
instructions
Step 1.

Deep fry the tofu in medium hot vegetable oil until golden and crispy.

Step 2.

In a bowl, mix together all of the peanut sauce ingredients

Step 3.

In a large bowl, combine spinach, potatoes, bean sprouts, carrot, green beans, cucumber and drizzle with peanut sauce and fold to combine. Arrange the tofu, boiled egg and some extra vegetables attractively on top. Serve with some more sauce.

Step 4.

Devour.
LOOKING FOR MORE RECIPE IDEAS?
Sign up for delicious recipes and sustainable living ideas (don't worry, we won't spam you and we never share your data!)
Chantal Organics Products used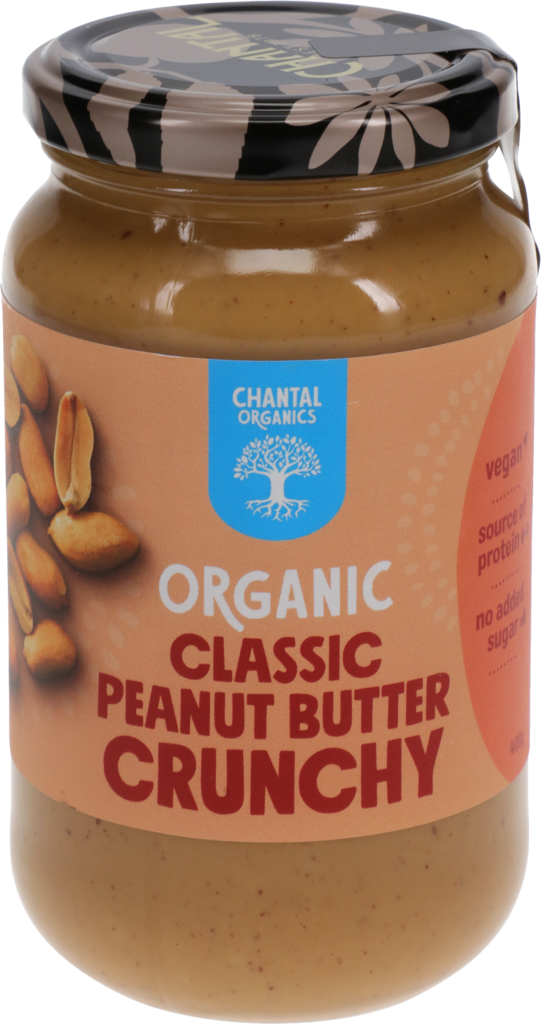 Classic Crunchy Peanut Butter
Other recipes you may like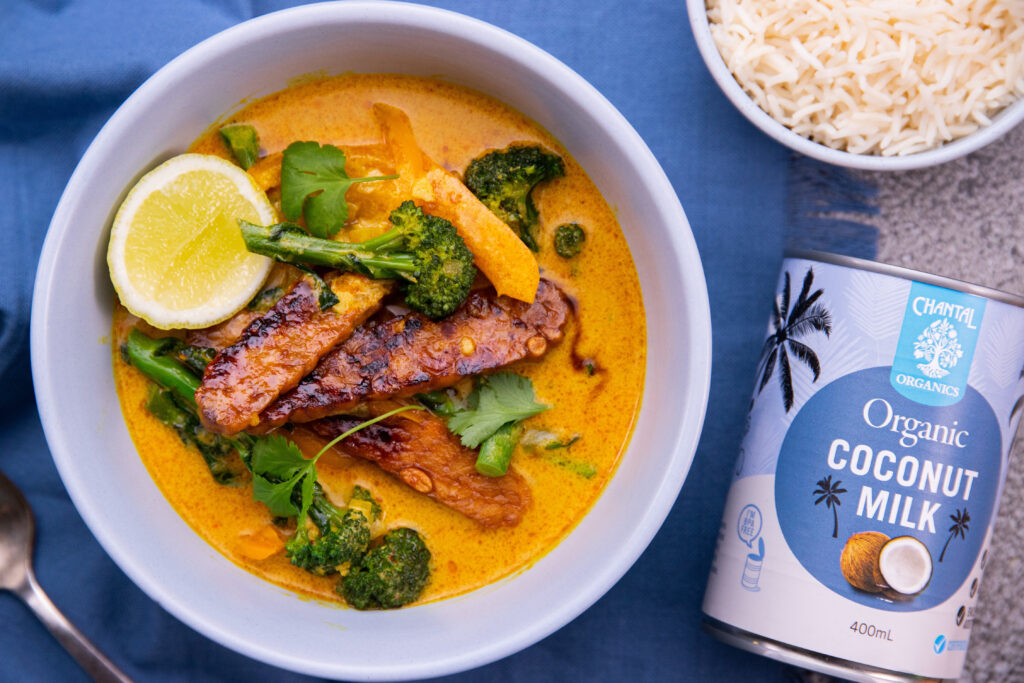 Tempeh Yellow Curry
​This tempeh coconut curry is another quick go-to if you're short on time but in need of a flavorsome and wholesome meal. The tempeh is nutty and fulling, an easy protein to keep in the fridge.
Tempeh Gado Gado
We're totally in love with this tempeh gado gado. Gado gado is an Indonesian salad of lightly cooked vegetables, boiled egg and tofu/tempeh with peanut sauce. It's quick and healthy for a midweek dinner – though we'll happily eat it every day of the week! Serve with your prefered steamed veggies.
Chicken & Prawn laksa
There are many variations of laksa in Malaysia, Singapore, Indonesia and Thailand. Laksa is basically a spicy noodle soup with meat or seafood. Chicken and Prawns are the perfect combination for this spicy fragrant dish.