30 • minutes
15 • truffles
Medium
Healthy Holiday Truffles
These tasty little truffles are packed with wholesome ingredients and dipped in pure delight. We used Loving Earth Dark Chocolate which complimented the sweetness of the fruit. Once dipped and rolled in coconut these truffles become moreish and beautiful, making them a perfect Christmas gift for the foodie on your list.
Ingredients
½ cup apricots

½ cup Chantal Organics Raisins

½ cup macadamia nuts

½ cup Chantal Organics Sunflower Seeds

Juice and zest of ½ an orange

1 tsp ground cinnamon

1 tsp vanilla extract

For the coating

2 chocolate bars (we love Loving Earth)

½ cup Chantal Organics Pumpkin Seeds, finely chopped

½ cup Chantal Organics Desiccated Coconut
instructions
Step 1.

Blitz the dried fruit, nuts and seeds in a blender into a chunky and sticky dough-like consistency. Add the orange, cinnamon and vanilla and pulse a few times to combine.

Step 2.

With wet hands, roll into small balls. Chill them in the fridge for 30 minutes to set.

Step 3.

Melt the dark chocolate over a double boiler or bowl of hot water.

Step 4.

Stick a wooden skewer into each truffle and then dip carefully into the chocolate.

Step 5.

Gently roll in crushed pumpkin seeds and desiccated coconut.

Step 6.

Place on a plate lined with baking paper. Put the truffles in the fridge for another half an hour or so to set.
LOOKING FOR MORE RECIPE IDEAS?
Sign up for delicious recipes and sustainable living ideas (don't worry, we won't spam you and we never share your data!)
Chantal Organics Products used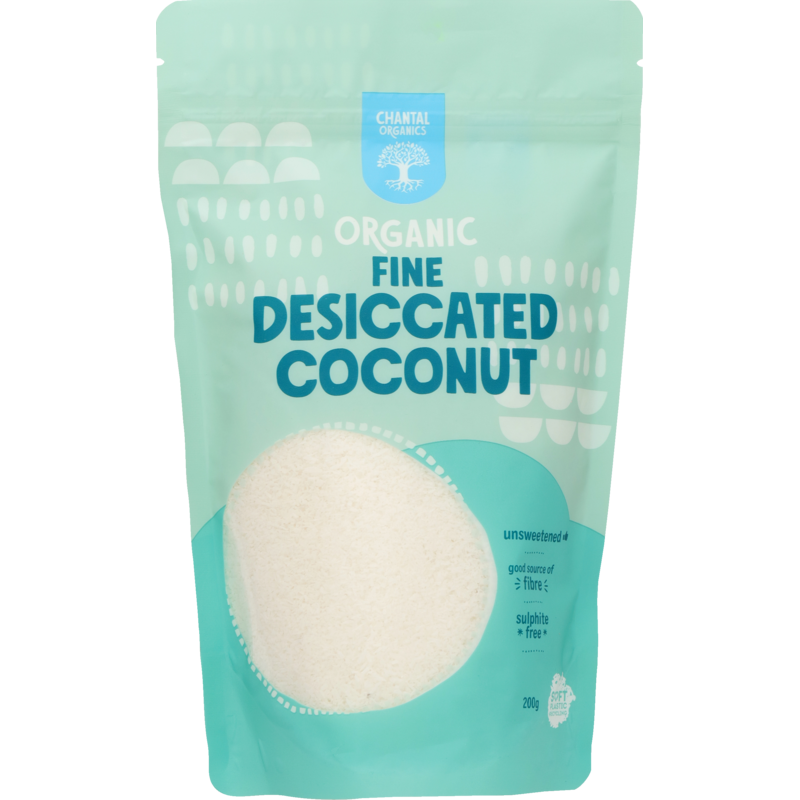 Other recipes you may like
Bliss Ball Easter Eggs
These cute little Easter Eggs are a superb choice for health minds' Easter treat. Bliss balls made from fruits and nuts are full of fibre, minerals and vitamins. Dairy free, gluten free and vegan friendly. Happy Easter!
Healthy Chocolate Raw Balls
We're all about raw treats, and these healthy balls of goodness are perfect for satisfying an afternoon sweet craving. Recipe courtesy of nutritionist Chloe Moir.
Popcorn Balls
These popcorn balls are quick to make and kids love to help too. They are great for lunch boxes and perfect for parties. Try using our black tahini – its slightly sweet and will add a fun and healthy twist of colour!