20 • minutes
10 • serves
Easy
Apricot and Cashew Energy Balls
An easy snack to prepare in advance. These are a great little energy boost for school lunch boxes or to keep on hand at the office.
Ingredients
1 cup Chantal Organics Roasted Almonds

1 cup roasted cashews

1 cup apricots

½ cup dates

2 tbsp Chantal Organics Coconut Oil

1 tsp vanilla extract

1/2 tsp Chantal Organics Sea Salt Fine

¼ cup Chantal Organics Desiccated Coconut
instructions
Step 1.

If your almonds and cashews are raw roast them in the oven at 170 degrees for 10 minutes or until golden. Watch them carefully that they do not burn.

Step 2.

Place the dates and apricots into a bowl and cover with boiling water. Leave to soften for 5 minutes then drain all the water out. This makes them easier to blend.

Step 3.

Place the roasted cashew and almonds in a blender or food processor and blend into fine crumbs. Pour this mixture into a large bowl.

Step 4.

Place the dates, apricots and coconut oil into the blender or food processor along with the vanilla extract and blend into a paste. Add this to the bowl along with the salt and mix well.

Step 5.

Pour the desiccated coconut into a medium sized bowl. Take a tablespoon of mixture roll it into a ball and coat it in the desiccated coconut.

Step 6.

Leave the balls in the freezer to set for an hour.
LOOKING FOR MORE RECIPE IDEAS?
Sign up for delicious recipes and sustainable living ideas (don't worry, we won't spam you and we never share your data!)
Chantal Organics Products used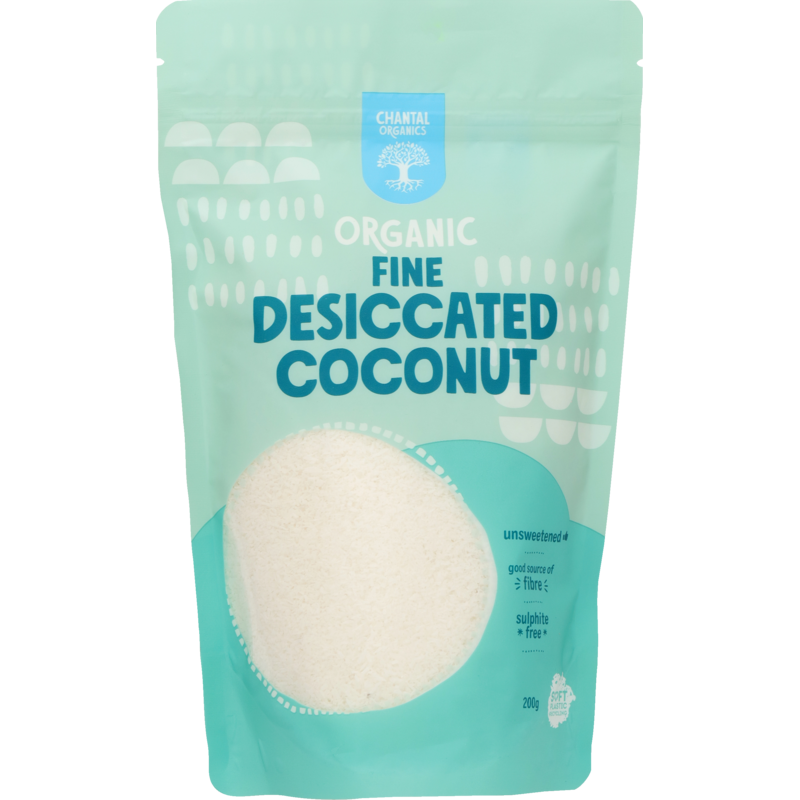 Other recipes you may like
Bliss Ball Easter Eggs
These cute little Easter Eggs are a superb choice for health minds' Easter treat. Bliss balls made from fruits and nuts are full of fibre, minerals and vitamins. Dairy free, gluten free and vegan friendly. Happy Easter!
Healthy Chocolate Bliss Balls
These delicious bliss balls are packed with nutrient dense nuts and seeds. Super simple to make, these raw, vegan treats are perfect for satisfying an afternoon sweet craving.
Healthy Holiday Truffles
These tasty little truffles are packed with wholesome ingredients and dipped in dark chocolate.  Once dipped and rolled in coconut these truffles become moreish and beautiful, making them a perfect Christmas gift.