30 • minutes
2-4 • people
Easy
Easy Lentil Curry
A great source of plant-based fibre and protein, lentils readily absorb sauces and seasonings, making them an ideal base for curries. Here's a flavourful recipe, that's quick and easy to put together. Feel free to use any vegetables you have on hand.
Ingredients
1 can Chantal Organics Lentils

1 onion, finely diced

1 tsp turmeric powder

1 small piece ginger, peeled and grated

1 tsp cumin seeds

1 tsp caraway seeds

½ tsp ground coriander seeds

2 garlic cloves, minced

1 cup Chantal Organics Tomatoes Chopped

2 cups water

1 carrot, chopped

Handful of green beans, chopped

1 can Chantal Organics Coconut Milk

2 tsp fresh lemon juice

Salt & Pepper to taste

1 cup brown or white rice
instructions
Step 1 .

Cook rice according to packet instructions.

Step 2.

While rice is cooking, heat the coconut oil in a medium pot, add the spices and fry for 2 minutes.

Step 3.

Add onion and cook for three minutes over low heat, stirring frequently, until translucent.

Step 4.

Add garlic and lentils then mix to combine and cook for a further two minutes, stirring frequently.

Step 5.

Add chopped tomatoes, water and vegetables, then bring to boil, reduce heat and simmer about 10 minutes.

Step 6.

Add coconut milk, lemon juice, and season to taste with salt and pepper. Heat through.

Serving Suggestions

Divide into bowls and serve on a bed of brown rice and top with a dollop of coconut yoghurt.
LOOKING FOR MORE RECIPE IDEAS?
Sign up for delicious recipes and sustainable living ideas (don't worry, we won't spam you and we never share your data!)
Chantal Organics Products used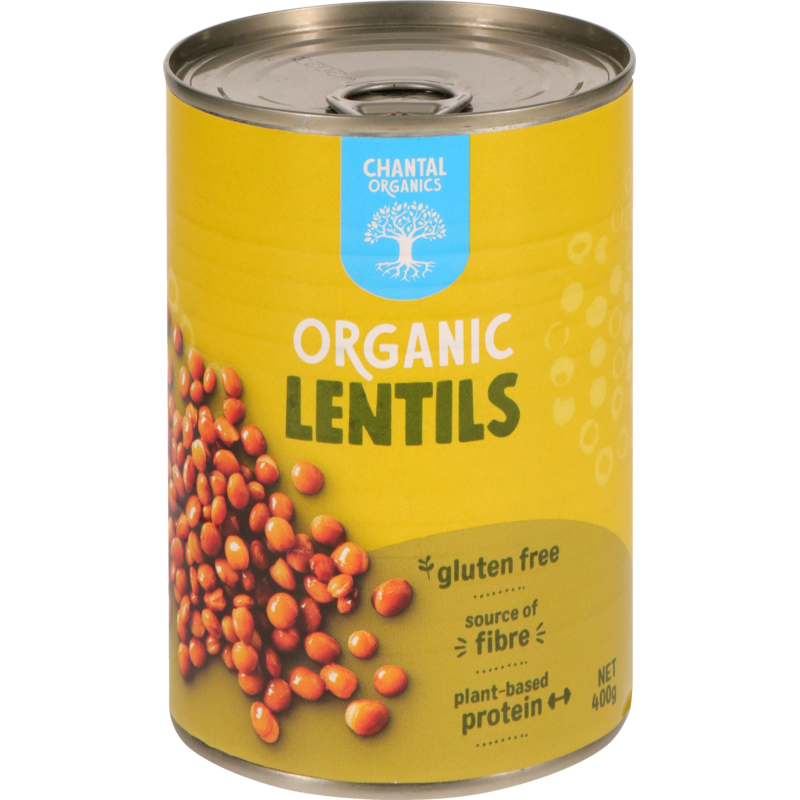 Other recipes you may like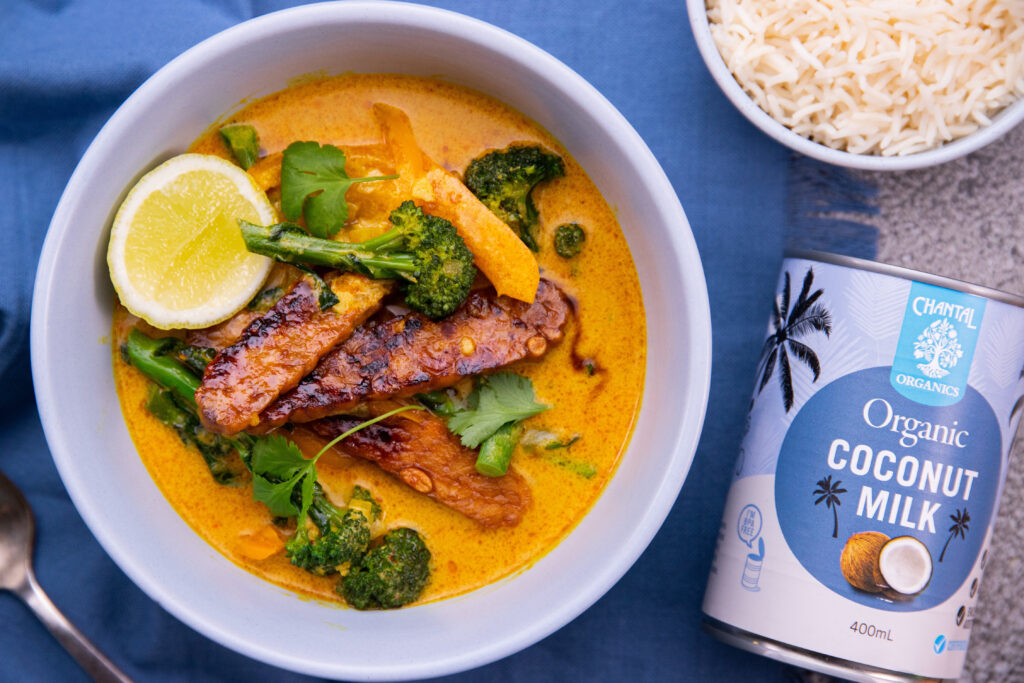 Tempeh Yellow Curry
​This tempeh coconut curry is another quick go-to if you're short on time but in need of a flavorsome and wholesome meal. The tempeh is nutty and fulling, an easy protein to keep in the fridge.
Tofu Coconut Curry
This is the perfect dish when you're short on time but after a healthy meal. From start to finish it will be ready in twenty minutes.