25 • minutes
2 • people
Not too hard!
Thick Banana, Honey & Ricotta Pancakes
​Try these thick banana and ricotta pancakes that are fluffy on the inside, crispy on the outside cooked with pure butter. Topped with more ricotta, raspberries and pistachio nuts drizzled with extra honey – simply irresistible!
Ingredients
1 ½ cups Chantal Organics White Flour

1 tsp Chantal Organics Baking Powder

2 bananas (we love Dole)

½ cup golden sugar

4 eggs - separated (we love Woodland)

1 cup buttermilk

200g ricotta (we love Perfect Italiano)

Extra ricotta for topping

1 punnet fresh raspberries

100g pistachios, chopped (we love Alison's Pantry)
4 tsp honey (we love Airborne Vipers Bugloss)
Butter for frying (we love Anchor)
We cooked these pancakes on a Le Creuset non-stick frying pan. It works very well.
instructions
Step 1.

To make the pancake batter, in a bowl, mash the banana with a fork. Add the egg yolks, sugar, buttermilk and ricotta. Mix well. Fold in the sifted flour and baking powder to combine.

Step 2.

Whisk the egg whites until stiff peaks form and fold through the banana mixture.

Step 3.

Over a medium heat, heat a large non-stick frying pan with a little butter. Once the butter has melted, cook 2 tablespoons of the mixture, in batches, for 2-3 minutes each side or until puffed and golden.

Step 4.

Stack 4-5 pancakes on each plate. Top with extra ricotta, raspberries, pistachios and a drizzle of honey.

Step 5.

Devour!
LOOKING FOR MORE RECIPE IDEAS?
Sign up for delicious recipes and sustainable living ideas (don't worry, we won't spam you and we never share your data!)
Chantal Organics Products used
Other recipes you may like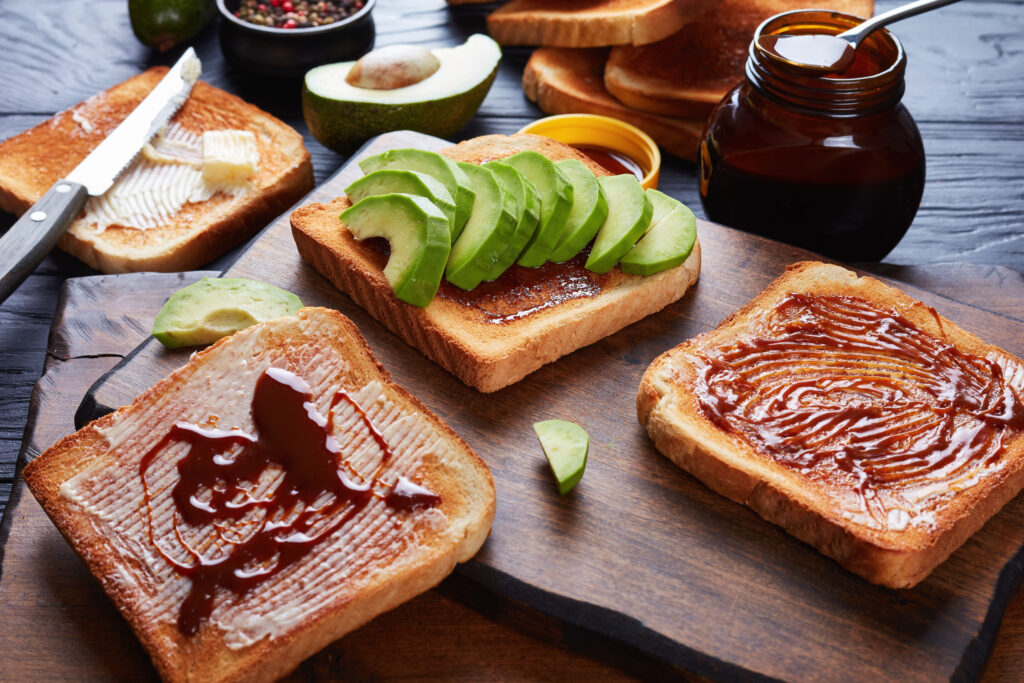 Homemade "Marmite-like" Savoury Spread
Love marmite? Try this modern, all-natural version; it's free from sugar, additives and artificial colours! Our delicious version features black tahini which is made from black sesame seeds. These dark, little seeds are loaded with anthocyanins, a flavonoid that gives the rich colour, provides powerful antioxidant activity, plus anti-inflammatory, anti-viral and anti-cancer benefits.
Chocolate Easter Waffles
This salty, sweet, honey and sesame creation is a unique show stopper, sure to inspire your dinner party guests!
Hemp Protein Pancakes
​These vegan pancakes are easy to make, give you a boost of plant-based protein and are delicious with a drizzle of apple syrup. Take leftovers to work with you and pop in the toaster for morning tea or even snack on them cold.