45 • minutes
18 • muffins
Pumpkin & Oat Muffins
​These muffins are wheat, refined sugar and dairy free. Here you can be creative – adding ju...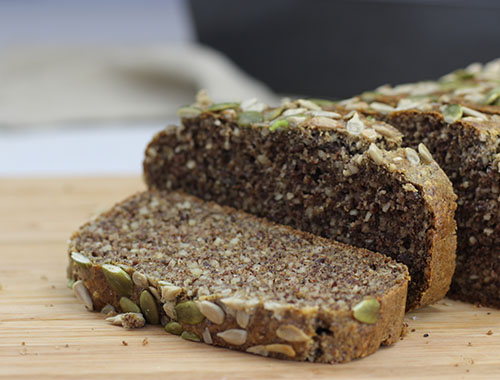 50 • minutes
1 • loaf
Paleo Grain Free Bread
​Who doesn't love a piece of warmly toasted bread smothered with nut butter or jam (or both!)? H...
10 • minutes
1 • person
Overnight Chia Oats
Looking for a quick and healthy solution to breakfast? This is it! In just 5 minutes you will have a...
20 • minutes
4 • serves
One Pot Big Breakfast
A one pot fry up filled with sage potatoes, sweet cherry tomatoes, crispy bacon & fried eggs ...
15 • minutes
2 • serves
No Bake Breakfast Granola Pizza
Try this cute granola pizza topped with tropical fruit and yoghurt for a summery Sunday family break...
10 • minutes
24 • bars
Milk Chocolate Granola Bars
These no bake milk chocolate granola bars are super speedy to make with just 5 ingredients. Awesome ...
60 • minutes
1 • loaf
Life Changing Loaf With Hemp Seeds
This recipe is inspired by My New Roots though we've made our own delicious changes. We've added...
1 • hour • + • overnight
4 • serves
How to Make Dairy Free Yoghurt at Home
Homemade dairy free yogurt is really easy to make. Enjoy with your favourite fruits or cereals for a...