November 14, 2023
Vegan Recipe Wrap Up
10 of our most popular vegan recipes, packed with plants and full of flavour
Choosing to add more plants to our diet is increasing in popularity, with some of the reasons including the health benefits, lower carbon footprint, and support for animal welfare.  
A plant-based diet focuses on foods that are obtained from plants, yet occasionally includes animal-derived foods like dairy and eggs. In contrast, a vegan lifestyle excludes animal products altogether, including their diet, what they wear and items they buy.  
Every November, World Vegan Month is celebrated worldwide as a time to shine a light on the vegan movement.
So that everyone can reap the benefits of eating more plants, we've put together a list of our most popular vegan recipes.
Plant-based snacks that have you saying WOW!
1. CARAMEL TAHINI SMOOTHIE
This is our most popular smoothie recipe. It's decadent, filling, and suitable for breakfast, morning tea, or post-workout. How is it possible to create a vegan caramel flavour you ask? The secret is in the tahini, date and coconut oil combo. This super thick smoothie will not disappoint!
2. PROTEIN, NUT & SEED CLUSTERS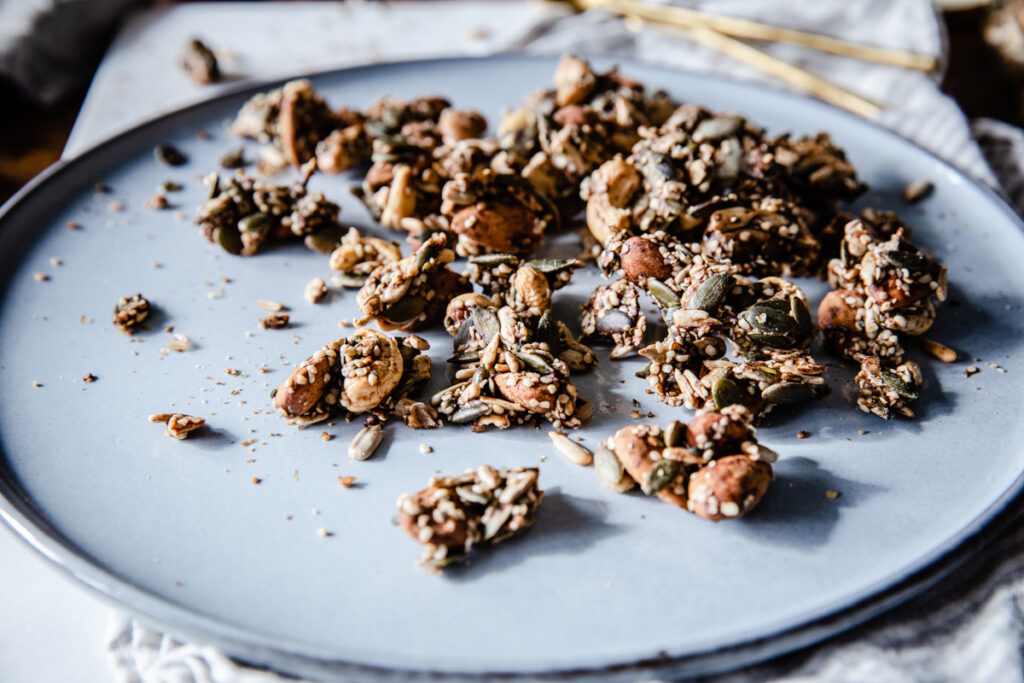 Looking for a protein-packed snack? You are going to fall in love with these moreish clusters. This recipe is easy to make and are versatile too. Eat for a healthy snack, or sprinkle on top of salads and soups. They are even glamourous enough for an entertaining platter.
3. PEANUT BUTTER & CINNAMON CARAMEL POPCORN
Another yummy caramel recipe. This time it uses peanut butter and brown rice syrup to create a vegan version of caramel.  One of our most popular recipes over the years, this caramel popcorn is a winner with kids and adults. Made with organic wholegrain popcorn, this recipe is dairy and gluten free too.
Light & Nutritious Meals to Put a Spring in Your Step
4. GREEN VEGGIE COCONUT SOUP
A bright and vibrant soup packed full of nutritious seasonal green vegetables and blended organic coconut milk. This is an ideal soup to sprinkle the above Nut & Seed Clusters on. A favourite in our office, you're going to love this tasty soup and how great you feel after eating it!
5. MISO CITRUS SUPER SLAW
Take your coleslaw to another level with this super slaw! Some say it's the dressing that makes a salad and that certainly is the case here. The miso, sesame oil and orange come together beautifully for this deliciously crisp, refreshing and vegan salad. 
6. WARM WAIPOROPORO POTATO SALAD WITH CRISPY LENTILS
This potato salad is tossed with a vinaigrette and topped with crispy lentils and fresh herbs, for the perfect summer side dish. It's made with the unique Waiporoporo potato, which is a traditional Maori variety that is full of flavour and well suited for salads. 
Vegan Swaps for Family Favourites
7. KUMARA AND BLACK BEAN VEGGIE BURGERS
Veggie burgers have come a long way since the 90's. And this veggie patty ranks as one of the best. A delightful mix of black beans, corn and kumara make this a delight! Top it off with trending quick pickled cucumbers, crunchy lettuce, fresh tomatoes, and avocado. Filled with pantry staples, it's an economical dinner too. 
8. TEMPEH TACOS
If you're not familiar with tempeh, this is just the recipe to ignite your love affair. Tempeh is made from fermented soybeans, and its firm texture makes it a great alternative to meat. In this taco, it's mixed with black beans and Mexican spices, to create a satisfying texture, and the delicious flavour of the classic Mexican dish. This week make it 'Vegan Taco Tuesday'!
Eating Vegan does not mean Skipping Dessert!
9. PEANUT BUTTER COCONUT CREAM PIE
This show-stopping dessert is gluten free, vegan, and amazing all at once.  You need a good food processor to get the consistency just right, but it's well worth the effort. No oven required, so it's perfect to make for summer parties. 
10. GOLDEN COCONUT MILK POPSICLES
These simple and delicious vegan popsicles are made with coconut milk and chai spices for a refreshing treat in the summer. These are very popular during over the holidays and throughout summer.
If you are interested in learning more about the vegan diet, head over to The Vegan Society website to get the latest news, join the conversation and get involved
To learn how to fulfil your nutritional requirements on a vegan diet, check out our blog Vegan Nutrition Guide.  
PRODUCTS MENTIONED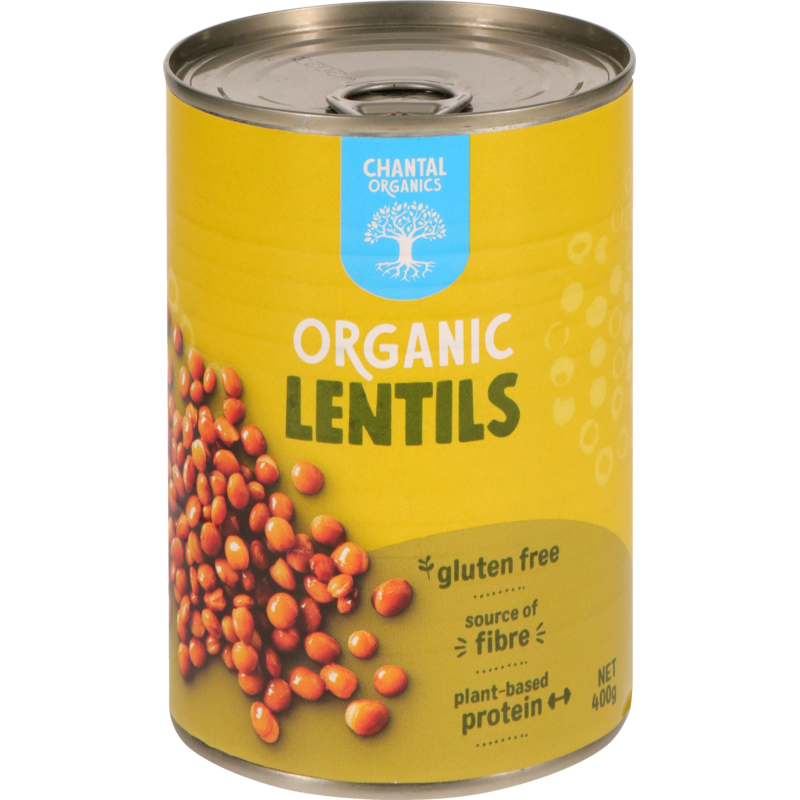 Classic Smooth Peanut Butter