20 • minutes
12 • balls
Easy
Chocolate Tahini Bites
These plant-based bites are easy to make and full of flavour. Using black tahini makes them unique and a good source of calcium too. Good enough to satisfy a sweet tooth, healthy enough to have two.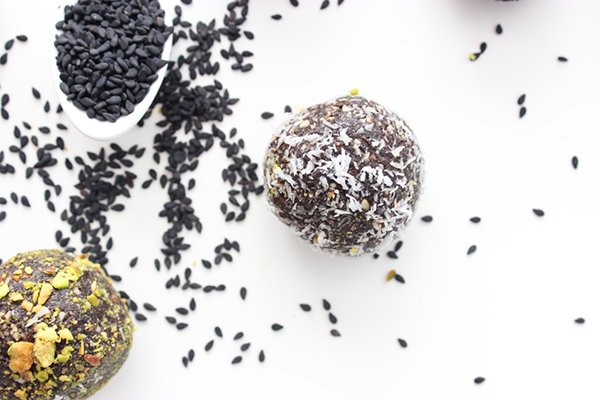 Ingredients
9 medjool dates

1/4 cup of Chantal Organics Black Tahini

2 tsp of Chantal Organics Rice Syrup

¼ cup of cacao powder

¼ tsp of vanilla paste or 1/2 Tbsp of vanilla essence

1 cup almonds

½ tsp sea salt

½ cup of pumpkin, sunflower or hemp seeds

Toppings

Crushed pistachios

Chantal Organics Desiccated Coconut

Black or white sesame seeds
instructions
Step 1.

Place all of the ingredients in your food processor and blitz until smooth, creamy and sticky. If it's not sticky enough to roll, you might need to add 1 tbsp of water at a time, until you met the desired texture. Roll into balls with your hands and then roll over your desired toppings.

Serving suggestions

Place in the fridge for one week.
LOOKING FOR MORE RECIPE IDEAS?
Sign up for delicious recipes and sustainable living ideas (don't worry, we won't spam you and we never share your data!)
Chantal Organics Products used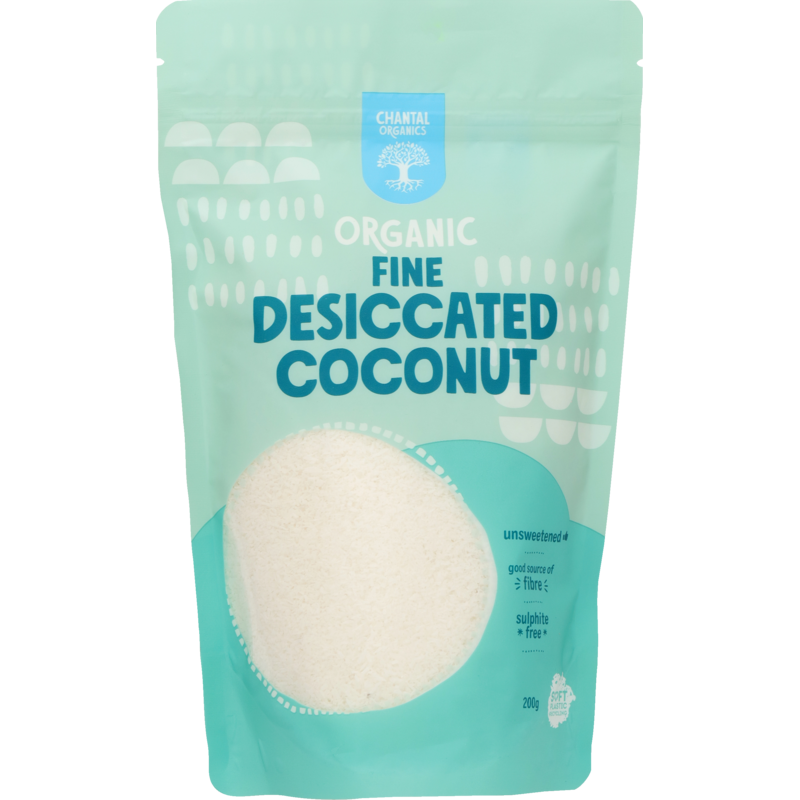 Other recipes you may like
Apricot and Cashew Energy Balls
An easy snack to prepare in advance. These are a great little energy boost for school lunch boxes or to keep on hand at the office.
Healthy Chocolate Bliss Balls
These delicious bliss balls are packed with nutrient dense nuts and seeds. Super simple to make, these raw, vegan treats are perfect for satisfying an afternoon sweet craving.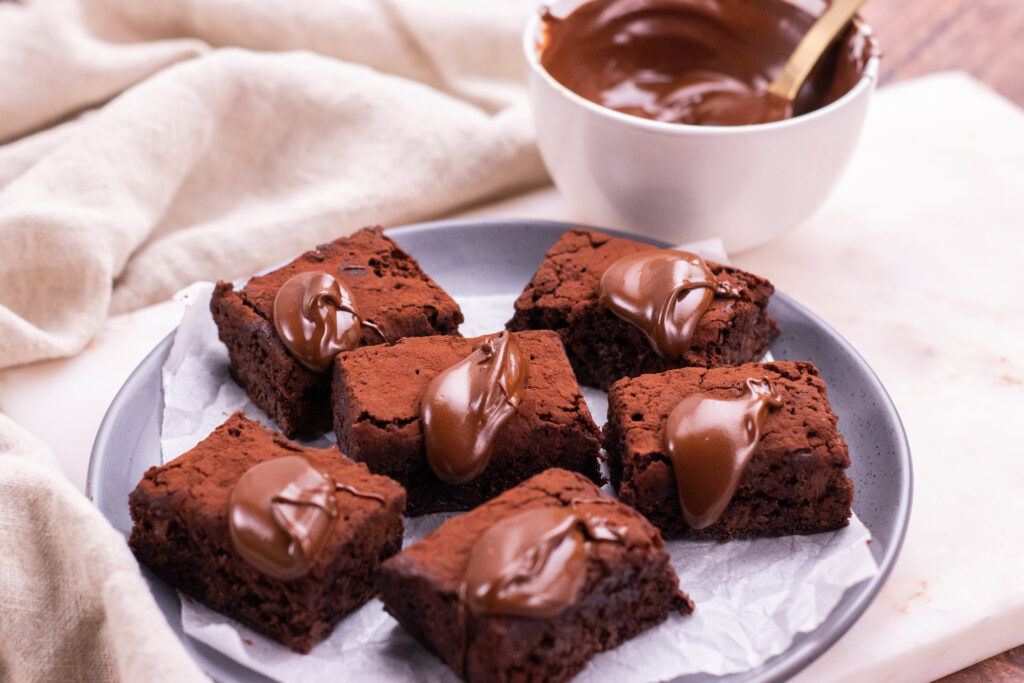 10 Minute Dark Chocolate Brownie
​This 10 minute dark chocolate brownie may just be the easiest and fastest chocolate brownie ever! Great for when you NEED a chocolate fix but you're low on time.