20 • minutes
5-6 • serves
Easy
Spicy Prawn & Tomato Spaghetti
We love the full flavours of this spicy prawn & tomato spaghetti. Perfect for a weekend meal with friends.
Ingredients
500g spaghetti (we love Diamond)
500g Sea Cuisine Raw Prawn Cutlets (we love United Fisheries)

300ml Chantal Organics Tomato Passata

½ cup Church Road Gwen Pinot Gris (we love Church Road)

3 Garlic Cloves, crushed

2 Red Chillies, thinly sliced

⅓ cup Capers

1 Lemon, zest and juice

1 Ttsp Olivado Organic Extra Virgin Olive Oil

⅓ cup parsley, roughly chopped (we love Superb Herb)
⅓ cup basil leaves (we love Superb Herb)
instructions
Step 1.

Cook spaghetti as per packet instructions.

Step 2.

In a frying pan heat oil over medium heat. Add prawns, garlic, chilli, capers, lemon zest and season with salt and pepper. Fry for 2-3 minutes until the prawns start to turn pink.

Step 3.

Add wine and lemon juice. Continue to cook until all the prawns are pink. Pour the passata and cook until heated through and the sauce is slightly reduced. Add the herbs.

Step 4.

Toss spaghetti with the sauce and serve into bowls. Top with extra herbs and devour.
LOOKING FOR MORE RECIPE IDEAS?
Sign up for delicious recipes and sustainable living ideas (don't worry, we won't spam you and we never share your data!)
Chantal Organics Products used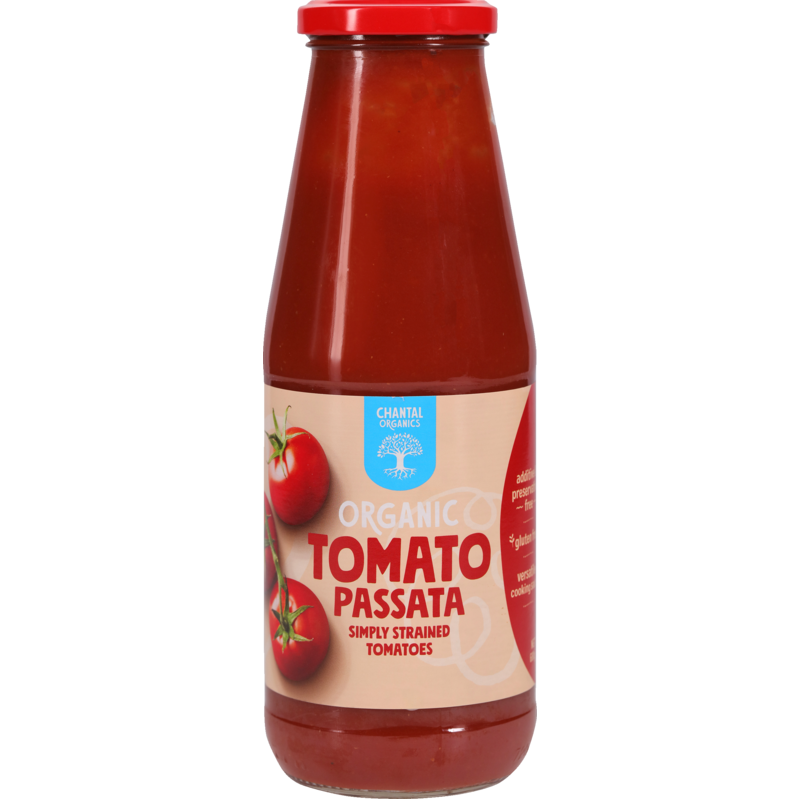 Other recipes you may like
Lentil Spaghetti Bolognese
The whole family will love this quick and easy vegetarian version of spaghetti bolognese. Even meat eaters will be impressed! This lentil spag bowl comes together in no time and is flavourful, hearty and protein and fiber rich.
Prawn, Lemongrass, Coconut & Chilli Fried Rice
​Don't let the simplicity of this recipe fool you – its absolutely delicious! It's the perfect dish for lunch with a friend or for a light summer meal.
Chicken & Prawn laksa
There are many variations of laksa in Malaysia, Singapore, Indonesia and Thailand. Laksa is basically a spicy noodle soup with meat or seafood. Chicken and Prawns are the perfect combination for this spicy fragrant dish.