30 • minutes
1 • serve
Not too hard!
Plant-based Buddha Bowl
This delicous buddha bowl combines spicy roasted chickpeas, garlic quinoa, and satay slaw. With a bit of prep work the night before this provides a few days of healthy lunches.
Ingredients
Chickpeas

1 can Chantal Organics Chickpeas 400g

1 tsp cumin powder

½ tsp sea salt

½ tsp coriander powder

½ tsp red chili powder

Quinoa

1/3 cup Chantal Organics Quinoa

1 tsp powdered garlic

½ tsp sea salt

1 cup water

½ cup kale

Slaw

½ cup shredded red cabbage

5 cherry tomatoes

¼ cup chopped cucumber

¼ cup beetroot

1 tbsp Chantal Organics Almond Butter

1.5 tsp Chantal Organics Tamari Sauce

¼ tsp fresh ginger

¼ tsp smoked paprika

Juice of half a lime

1 cup salad greens

¼ cup sprouts

½ cup chopped carrots
instructions
Step 1.

Drain and rinse the chickpeas. In a small bowl, combine chickpeas and spices. Stir well to coat the chickpeas. Place on a baking tray with parchment paper and bake for 20 minutes on 180C, or until golden brown and crispy.

Step 2.

Put 1 cup of water into a pot and bring to the boil. Rinse the quinoa and place into the pot with the garlic, salt, and coriander. Reduce the heat to a simmer for 10-15 minutes until the water is absorbed and the quinoa is fluffy.

Step 3.

Chop up the vegetables and set aside.

Step 4.

In a bowl mix together the almond butter, tamari, lime juice, ginger, and paprika. Add in 1-2 T of water until it reaches a silky consistency.

Step 5.

Add in the vegetables and mix so they are coated in the sauce.

Step 6.

Once the quinoa has absorbed all the water, tear up the baby kale and stir into the quinoa. Take off the heat.

Step 7.

Place salad greens into a bowl (or lunchbox to go). Assemble the quinoa, chickpeas, and salad on top. Add sprouts and chopped carrots for crunch.
LOOKING FOR MORE RECIPE IDEAS?
Sign up for delicious recipes and sustainable living ideas (don't worry, we won't spam you and we never share your data!)
Chantal Organics Products used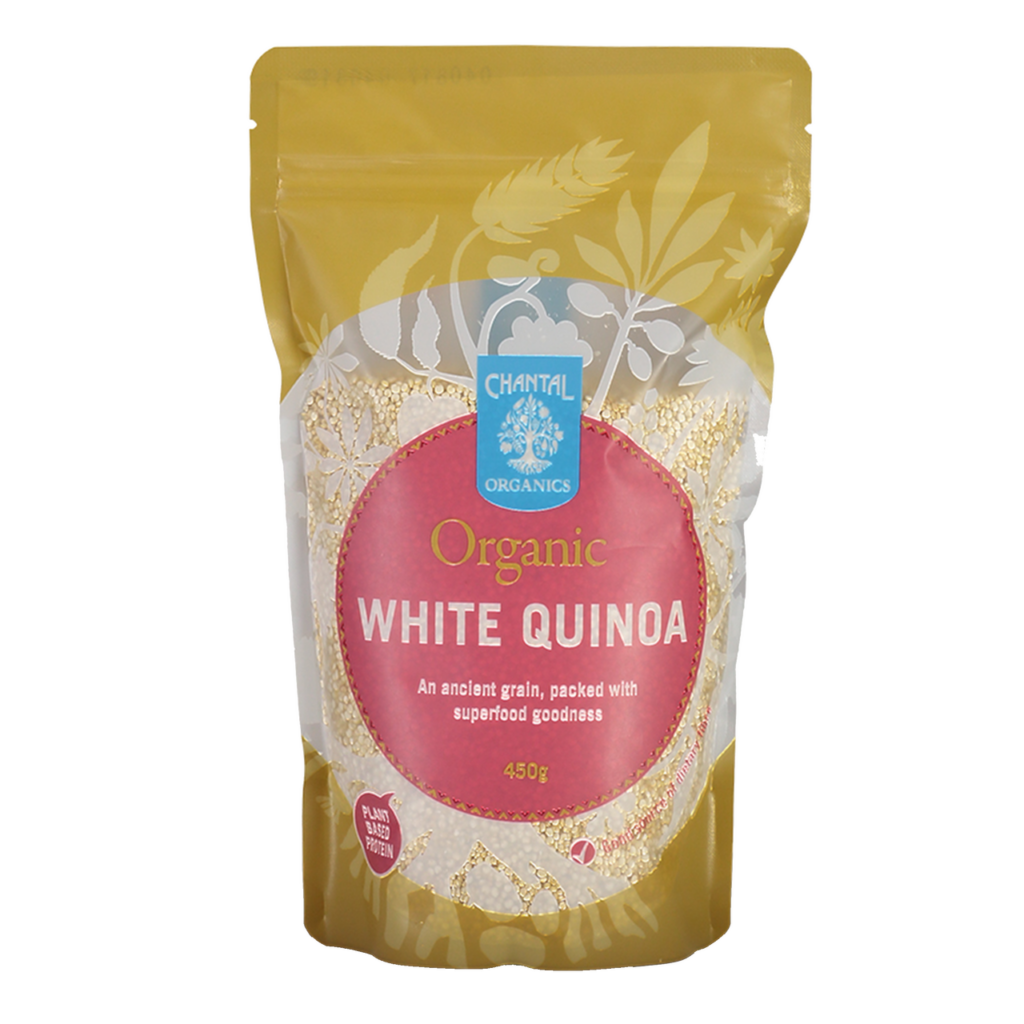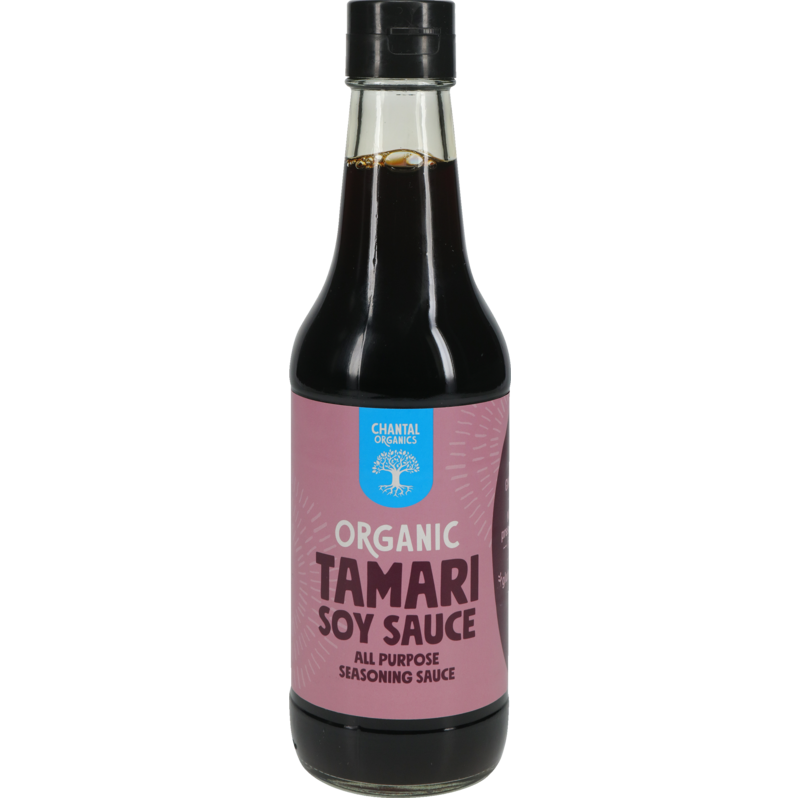 Other recipes you may like
Coconut Rice and Chicken Salad
The perfect dish for a casual summer family dinner or lunch. The light, fresh flavours of chicken, coconut, zesty lime and coriander is a match made in heaven.
Gluten Free Mexican Chicken Nourish Bowls
These gluten free Mexican chicken nourish bowls can be whipped up in half an hour. The flavours are punchy, crunchy and fresh! Best of all it's an uber healthy and wholesome meal.
Plant Based Burger Buddha Bowl with Thai Peanut Sauce
A Buddha bowl is a vegetarian meal, served in a single bowl. Our plant based burger and roasted veg & salad bowl is an absolute delight. You will love this easy mix Thai spiced peanut sauce. A must try, even for non vegetarians.