15 • minutes
4 • serves
Easy
Nut Roast Loaf
This festive nut roast is made with wholesome, nourishing ingredients and is both vegan and gluten free. It is delicious hot or cold, perfect for left overs. Plus it's simple to make and can be made ahead of time and frozen for up to 3 months or chilled for 3 days and reheated.
Ingredients
200g red lentils

1 onion, finely sliced

50g sun-dried tomatoes; oil reserved, drained and chopped

2 cloves garlic, crushed

50g apricots, chopped

200g mixed nuts, chopped

50g of mixed Chantal Organics Sunflower Seeds and Pumpkin Seeds

1 tsp Chantal Organics Whole Brown Linseed, ground

1 carrot, grated

1 tsp Chantal Organics Tamari Soy Sauce

1 tsp turmeric powder

Chantal Organics Sea Salt Fine and Black Pepper Corns to taste
instructions
Step 1.

Preheat the oven to 180°C.

Step 2.

Make a flax-egg by mixing 1 tbsp ground linseed and 3 Tbsp water together in a small bowl and set aside.

Step 3.

Cook the lentils in plenty of water for 15 minutes, then drain using a fine sieve.

Step 4.

While the lentils cook, heat a little of the sun-dried tomato oil in your largest frying pan and gently fry the onion for 5 minutes until softened.

Step 5.

Add the garlic, apricots, flax-egg, nuts, seeds and carrot. Stir well.

Step 6.

Add the cooked lentils, herbs, tamari, turmeric, salt and pepper and stir again.

Step 7.

Line a loaf tin (20cm x 10cm) with non-stick baking paper and spoon in the mixture, patting down well.

Step 8.

Bake for 50 minutes and allow to cool slightly before removing and cutting into thick slices.
LOOKING FOR MORE RECIPE IDEAS?
Sign up for delicious recipes and sustainable living ideas (don't worry, we won't spam you and we never share your data!)
Chantal Organics Products used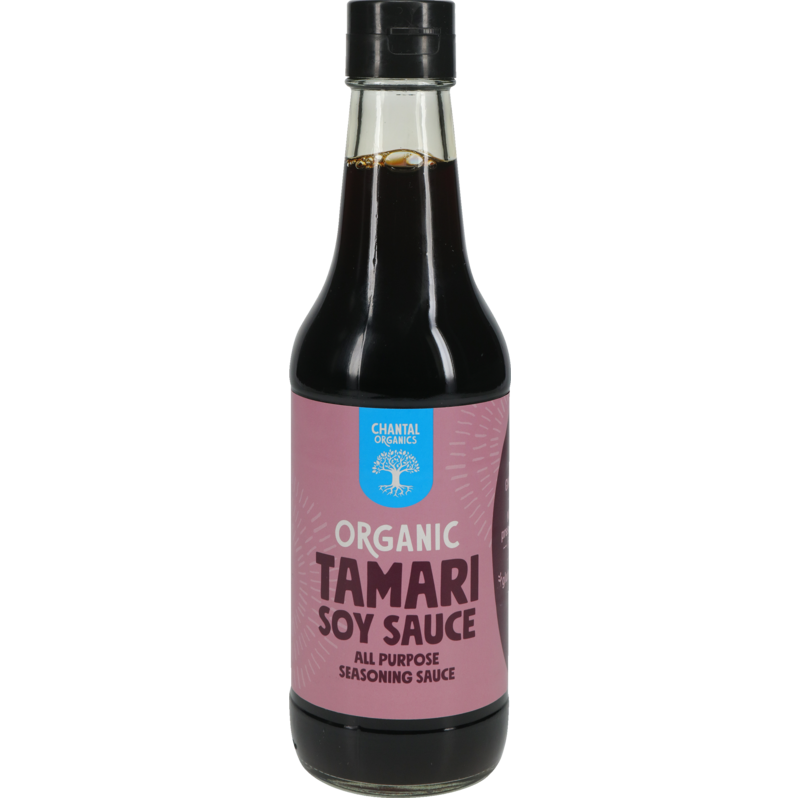 Other recipes you may like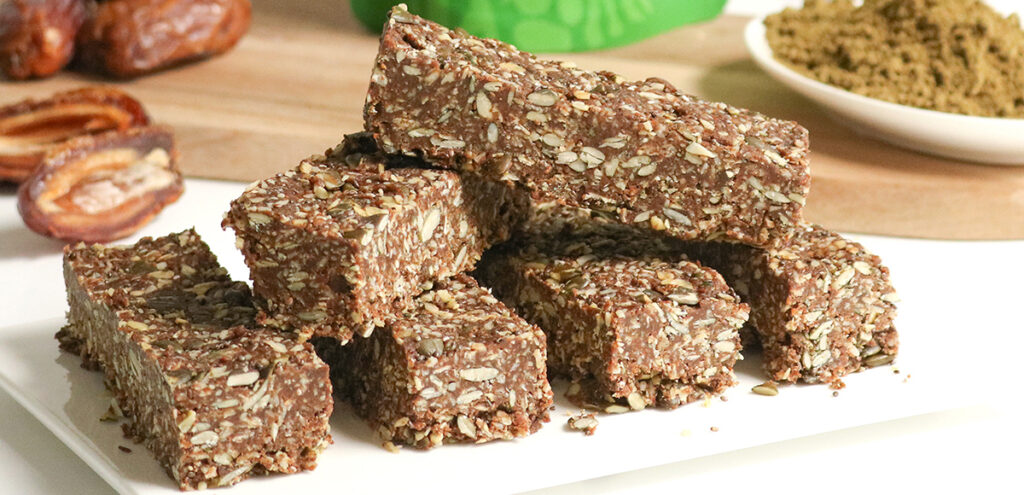 Vegan Seeded Superfood Protein Bars
These no-bake bars are packed with plant-based protein and omegas found in the superseed – hemp. Fresh dates give them a subtle and nourishing sweetness that is scrumptious and so satisfying. They are perfect for after a workout, in school lunchboxes, or even as breakfast on-the-go.
Coconut Banana Bread
We love this banana bread because it's so simple to make and it's yummy on its own or delightful with a topping such as our whole tahini or organic creamed honey. Plus, everyone loves banana bread!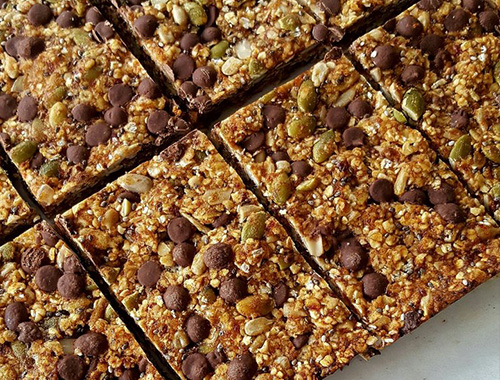 Seedy Chocolate Chip Muesli Bars
Loaded with good-for-you ingredients these seedy chocolate muesli bars are not only ridiculously delicious, they are loaded with fibre and healthy fats to give you lasting energy. Not only tasty, this recipe is seriously so easy – total win all around!