10 • minutes
4 • people
Easy
Fragrant Oriental Chicken & Corn Soup
After a comforting and delicious meal? Then look no further than this Fragrant Oriental chicken and corn soup. It's simple to prepare and ultra nourishing.
Ingredients
​1L chicken stock

2 chicken breasts (we love Waitoa)

1 tbsp Chantal Organics Toasted Sesame Oil

1 knob ginger, minced

2 cloves garlic, minced

1 420g can of creamed corn

2 tbsp corn flour

2 eggs (we love Woodland)

To Serve:

A dash of Chantal Organics Tamari Soy Sauce, to taste

2 spring onions, finely chopped

A handful coriander, chopped (we love Superb Herb)
Equipment: We used a Le Creuset signature cast iron round casserole dish
instructions
Step 1.

Bring chicken stock to a boil. Place chicken breasts in the stock and turn down to a gentle simmer. Cook for roughly 10-14 minutes depending on the size of the breasts.

Step 2.

Remove chicken, cool and shred. Reserve stock. Heat a pot to low heat, drizzle 1 tbsp of sesame oil, fry off ginger and garlic for 2 minutes until aromatic. Add stock and creamed corn. Add the shredded chicken and bring back to the boil.

Step 3.

Mix cornflour with a little cold water to form a thin paste. Pour into the soup whisking constantly.

Step 4.

Mix the eggs in a bowl with a little chicken soup from the pot then drizzle egg mixture into the pot very slowly.

Step 5.

Season with soy sauce and garnish with spring onions and coriander.
LOOKING FOR MORE RECIPE IDEAS?
Sign up for delicious recipes and sustainable living ideas (don't worry, we won't spam you and we never share your data!)
Chantal Organics Products used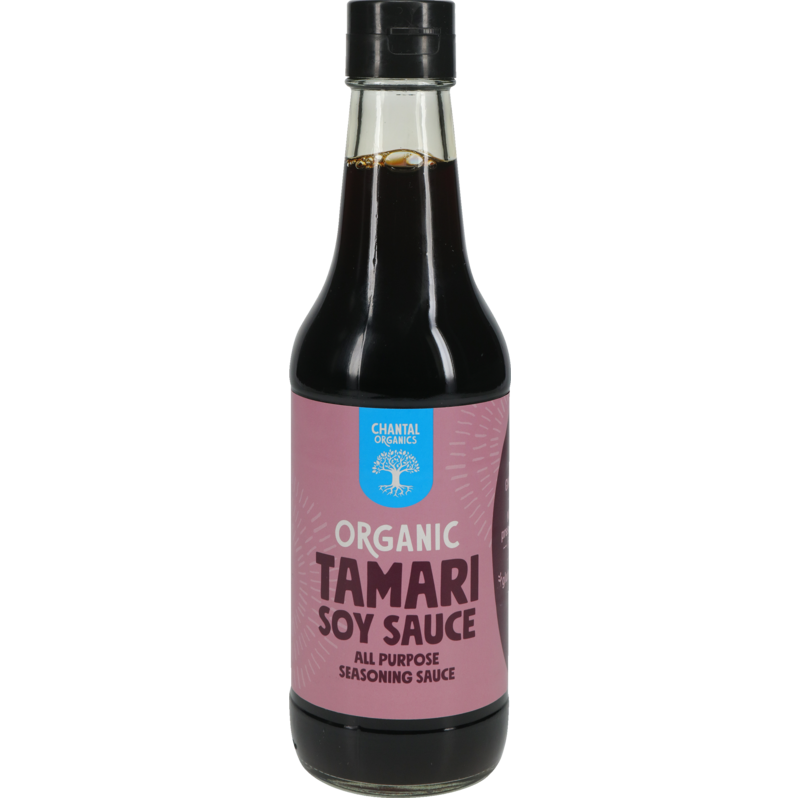 Other recipes you may like
Cheat Sushi
Does the idea of making sushi intimidate you? Then try our super fast and easy cheat Sushi. Homemade sushi can be fun to make and is much cheaper than store-bought, plus it's perfect for snacks and school lunches.
Pad Thai salad
A light, crunchy and deliciously fresh take on a classic favourite from the lovely Buffy-Ellen of Be Good Organics.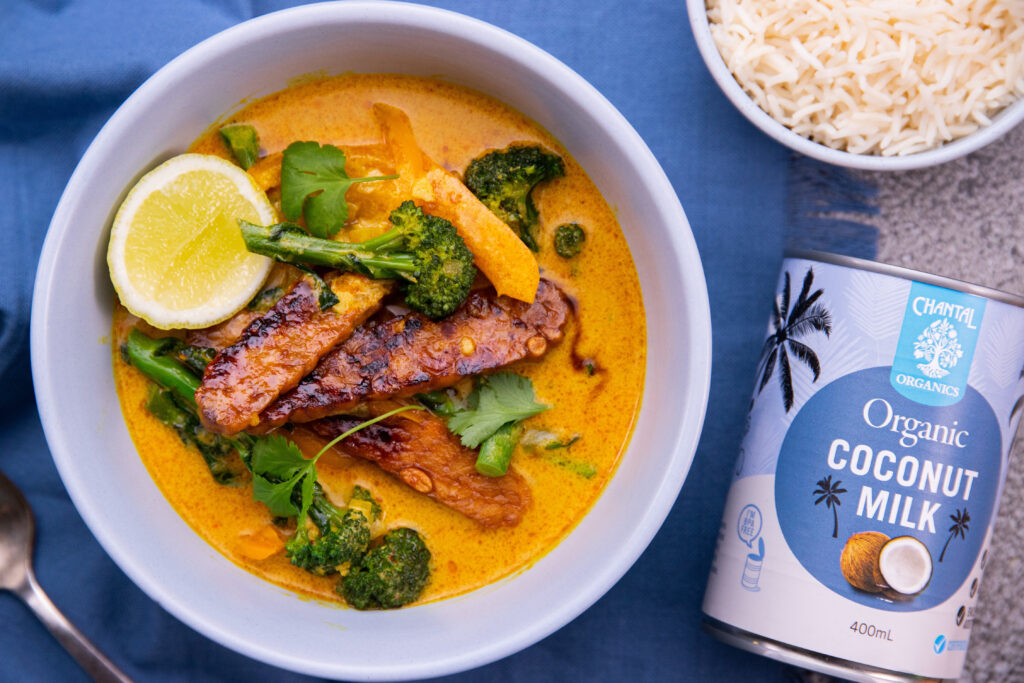 Tempeh Yellow Curry
​This tempeh coconut curry is another quick go-to if you're short on time but in need of a flavorsome and wholesome meal. The tempeh is nutty and fulling, an easy protein to keep in the fridge.