60 • minutes
4 • people
Not too hard!
All-in Vege Lasagne
This delicious lasagne recipe is perfectly crafted so you can use whatever veggies you have on hand. Although it takes some time to cook, the actual prep time is only 20 minutes all up. Plus – anything goes – use any vegetables you have in hand!
Ingredients
1 big bunch or 250g spinach, silverbeet or kale

150g lasagne sheets

1/2 cup grated vegan cheese

Vegetable Sauce

1 tbsp Chantal Organics Coconut Oil

1 onion, diced

2 cloves garlic, crushed/chopped

2 cups chopped veggies (whatever you have on hand)

1 1/2 cups Chantal Organics Passata

1/2 tsp sea salt

1/2 cup plant-based milk of choice

1 tsp Chantal Organics Rice Syrup

Tofu Ricotta

275g tofu

½ cup plant-based milk

1 cup fresh basil

2 cloves garlic

2 tbsp lemon juice (1 lemon)

1 tbsp white miso

1 tsp sea salt

1/2 tsp black pepper
instructions
Step 1.

Preheat the oven to 180°C (360°F), and grab a 30x30 cm or similar sized dish.

Step 2.

Make sauce: Heat coconut oil on medium, sauté onion for 1 minute, then add garlic and veggies for another few minutes until starting to soften. Add tomatoes, herbs and salt and simmer on low for 10 minutes until slightly reduced, then add milk and sweetener and turn off the heat.

Step 3.

Make ricotta: Blitz all ingredients together until smooth (while sauce is cooking).

Step 4.

Prep greens: Steam greens in a pan with a dash of water, stems first, then leaves at the end.

Step 5.

Assemble: add a little bit of sauce to cover the bottom of your dish, then 1/4 of lasagne sheets (layer 1), 1/2 your tofu ricotta, 1/2 of your greens and then 1/4 lasagne sheets (layer 2). Then add 1/2 your veggie sauce, 1/2 greens and 1/4 lasagne sheets again (layer 3. Finally, do 1/2 veggie sauce, 1/4 lasagne sheets (layer 4) and top with 1/2 ricotta and a hearty topping of vegan cheese.

Step 6.

Bake: covered for 30 minutes, uncovered for 10, or switch it up to grill for those last 10 to brown it faster. Be sure to let rest for 5-10 minutes before serving so it holds together when sliced. Will keep in the fridge for 5 days, or in the freezer for 2 months.
LOOKING FOR MORE RECIPE IDEAS?
Sign up for delicious recipes and sustainable living ideas (don't worry, we won't spam you and we never share your data!)
Chantal Organics Products used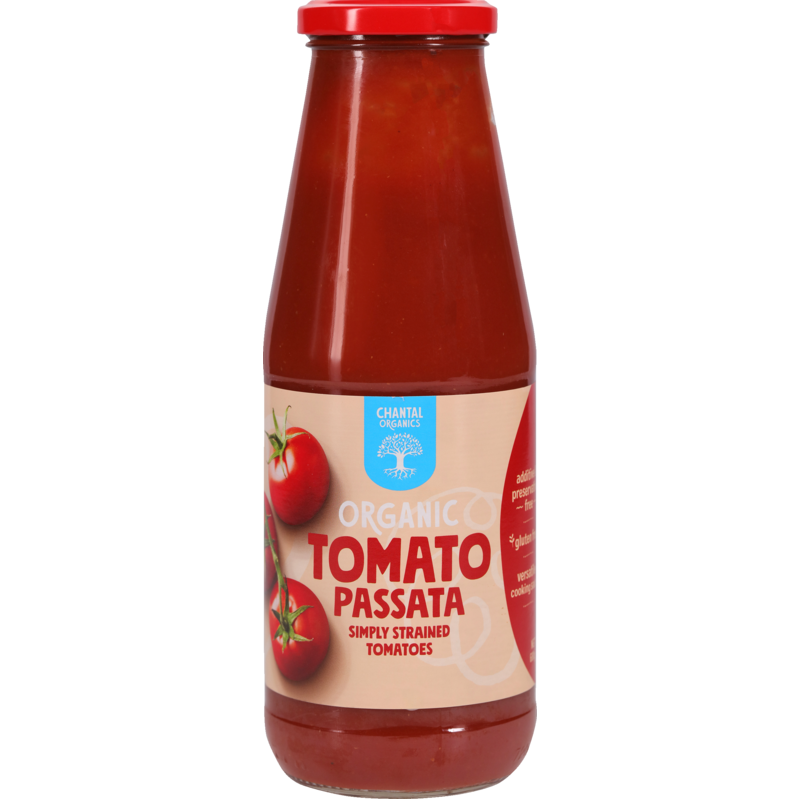 Other recipes you may like
Pork Sausage Lasagne Rollups
An interesting twist on the family favourite lasagne.  Kids will love these fun sausage lasagne Rollups. They might even become your family dinnertime regular. Must try!
Sweet Potato Beef Lasagne with Spinach
Our gluten free twist on a family classic uses sweet potatoes instead of lasagne sheets. With a healthy proportion of vegetables, this is sure to become a regular addition to your weekly dinner menu. Dinner with leftovers for lunch!
Buckwheat Pizza
A healthier alternative to traditional pizza, made with buckwheat flour, and topped with a middle eastern inspired mix of freshly made hummus and drizzled with our tasty black tahini.