20 • minutes
12 • muffins
Medium
Quinoa Salmon Muffins with Spinach
These gluten free muffins are a nutritious and filling breakfast, or lunchbox addition and using tinned salmon. Salmon is packed with omega-3 fatty acids and vitamin B12 in addition to selenium and choline. All of the above are linked to improving brain function, cognition, and neurological health.
Ingredients
1 cup Chantal Organics White Quinoa (uncooked)

2 Tbsp Chantal Organics Chia Seeds

210g tin salmon

1 Tbsp kale powder

1 Tbsp fresh dill (or 1 tsp dried)

2 tsp Chantal Naturals Baking Powder

200g feta cheese

8 eggs

freshly ground black pepper

2 large handfuls baby spinach leaves

2 Tbsp Chantal Organics Pumpkin Seeds
instructions
Step 1.

Cook the quinoa as per the instructions on the packet.

Step 2.

Wash the spinach leaves and roughly chop.

Step 3.

Wash and roughly chop the fresh dill (if using).

Step 4.

Place the cooked, fluffed up quinoa into a large mixing bowl along with the chia seeds, drained salmon, kale powder, dill and baking powder, and stir well. Crumble in the feta cheese and stir well to combine.

Step 5.

Whisk the eggs lightly in a separate bowl and add to the mix.

Step 6.

Season with freshly ground black pepper and mix well. Note: no need to add any extra salt as they're already salty from the feta and salmon.

Step 7.

Stir through the chopped spinach leaves and leave the mix to stand for 5 minutes or so, to allow the chia to absorb the liquid.

Step 8.

While you wait, preheat the oven to 180ºC fan bake and line a standard muffin pan with paper muffin cases.

Step 9.

Divide the mixture evenly between the 12 muffin cases, piling the mix up high as unlike regular muffins these don't rise. Bake in the centre of the oven for 25 to 30 minutes.

Step 10.

The muffins are ready when they look set and have started to turn golden around the edges.

Step 11.

Remove from the oven and allow to cool on a wire rack. Store the muffins in an airtight container in the fridge for up to 4 days. They also freeze well.
LOOKING FOR MORE RECIPE IDEAS?
Sign up for delicious recipes and sustainable living ideas (don't worry, we won't spam you and we never share your data!)
Chantal Organics Products used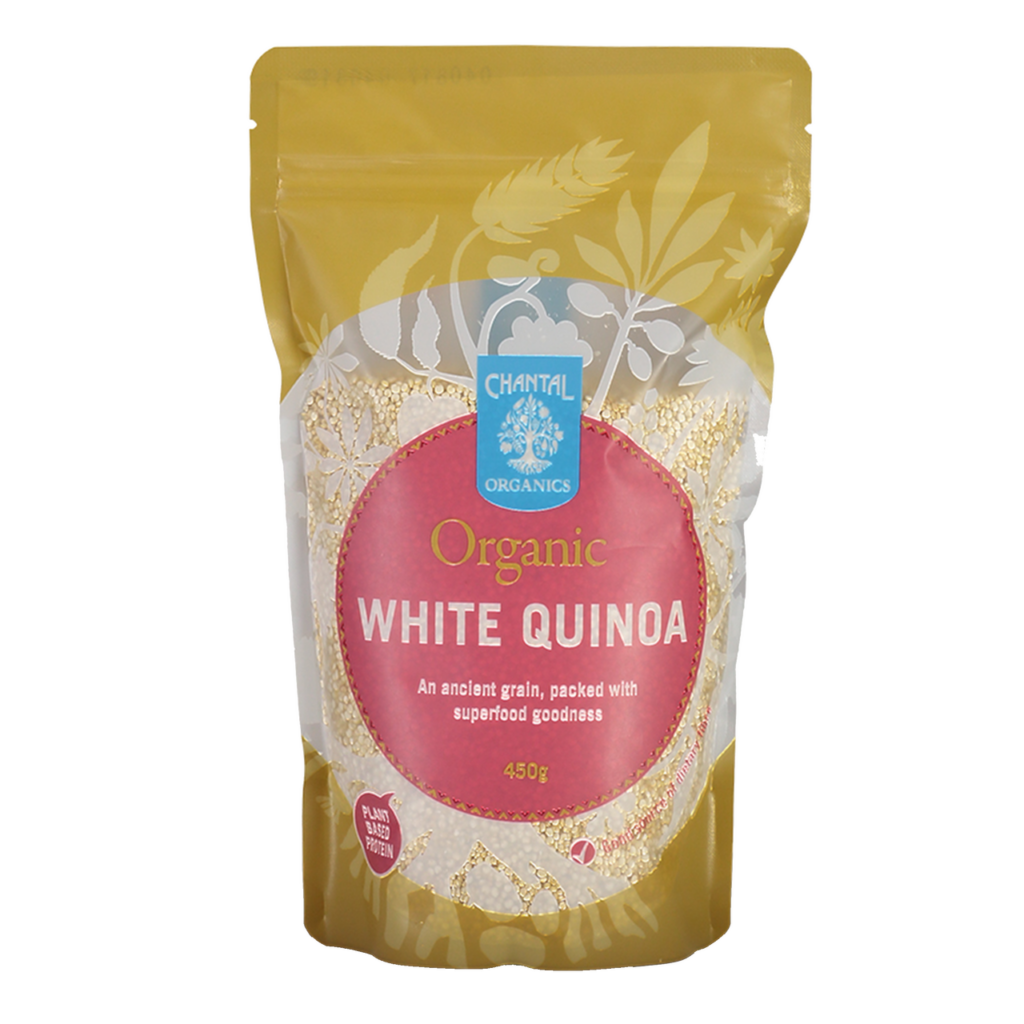 Other recipes you may like
Pumpkin & Oat Muffins
​These muffins are wheat, refined sugar and dairy free. Here you can be creative – adding just about anything to this base recipe. They're delicious served warm and spread with coconut oil and a drizzle of tahini. We can't get enough of these nutritious treats for morning and afternoon tea.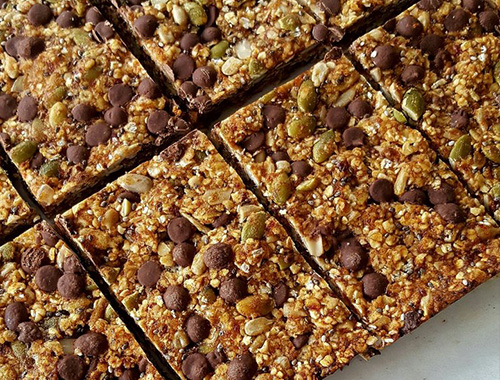 Seedy Chocolate Chip Muesli Bars
Loaded with good-for-you ingredients these seedy chocolate muesli bars are not only ridiculously delicious, they are loaded with fibre and healthy fats to give you lasting energy. Not only tasty, this recipe is seriously so easy – total win all around!
Quinoa Crusted Fritto Misto
Who doesn't love a giant platter of crunchy, deep fried seafood and greens. All of the flavours are trapped inside the crisp batter. In this recipe the white wine and quinoa is added to the batter for ultimate crispiness. A side of lemony dill aioli will keep you coming back for more