20 • minutes
4-6 • people
Average
Quinoa Crusted Fritto Misto
Who doesn't love a giant platter of crunchy, deep fried seafood and greens. All of the flavours are trapped inside the crisp batter. In this recipe the white wine and quinoa is added to the batter for ultimate crispiness. A side of lemony dill aioli will keep you coming back for more
Ingredients
1 squid tube, defrosted if frozen and cut into 1cm rings (we love Sea Cuisine)
8-12 large raw prawns + raw prawn cutlets, thawed if frozen, deveined (we love Sea Cuisine)
½ packet broccolini, halved lengthway (we love The Fresh Grower)
1 Fennel, stalk removed and cut into wedges (we love The Fresh Grower)

1 red onion, cut into thin wedges

For the batter

1 1/2 cups Chantal Organics White Flour

½ cup Chantal Organics White Rice Flour

½ cup Chantal Organics Quinoa

1 tsp smoked paprika

½ tsp sea salt

½ cup dry white wine (we love Ara Wine)

1 cup cold water

Vegetable oil for deep frying

For the aioli

1 cup mayonnaise

1 clove garlic, minced Juice of

1 lemon ½ cup chopped dill (we love Superb Herb) plus some extra for garnish

Lemon wedges to serve
instructions
Step 1.

In a large mixing bowl, mix together the flour, rice flour, quinoa, paprika, baking powder and salt. In a jug, mix the wine and water then whisk into the dry ingredients until just combined. Do not over mix.

Step 2.

Heat the oil for deep frying to hot (180°C). When oil is hot, dip handfuls of vegetable into batter, letting excess drip off and slide into the hot oil. Fry for 2- 3 minutes, turning a few times, until golden. Transfer on to a kitchen paper lined plate. Fry vegetables and seafood in batches

Step 3.

Meanwhile combine the Aioli ingredients together and place in a serving bowl.

Step 4.

Transfer fritto misto to a platter with the bowl of Aioli, garnish with some extra dill. Serve warm with plenty of lemon wedges and napkins.

Step 5.

Tip: Fry the vegetables first, then seafood. Pat dry the seafood with kitchen paper and dust with some extra rice flour before dipping into the batter will lessen oil splashes when frying.
LOOKING FOR MORE RECIPE IDEAS?
Sign up for delicious recipes and sustainable living ideas (don't worry, we won't spam you and we never share your data!)
Chantal Organics Products used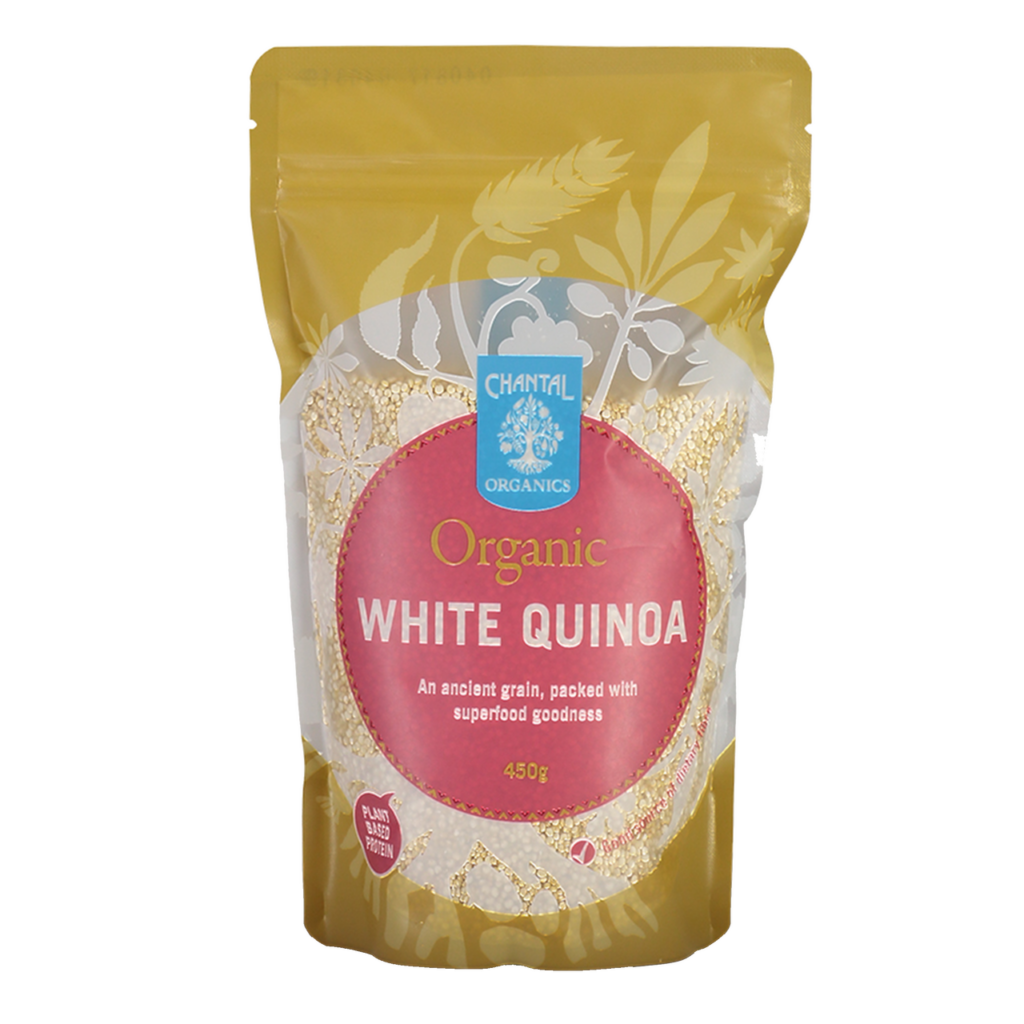 Other recipes you may like
Shiitake Gyoza with Stir-fried Pak Choy
​Gyoza is a Japanese style dumpling. These shiitake gyozas are succulent and juicy, packed full of shiitake mushroom umami. Serve with some fresh stir fried pak choy.
Simple Pita Chips
​These freshly homemade pita chips will take your Chips & Dip platter to the next level. Super simple & quick to make. Flavoured with garlic, thyme and fragrant extra virgin olive oil, these are simply delicious.
Xmas Sausage Roll Wreath
​This Christmas Sausage Roll wreath will become the centerpiece of your Xmas party. These sausage rolls are so simple and quick to make and even easier to tear apart and gobble up!