10 • minutes
12 • cookies
Coconut Flour Chocolate Chip Cookies
Coconut flour is naturally gluten free and full of fibre. Baking with it is different from using reg...
40 • minutes
10 • serves
Christmas Gingerbread
Christmas is just around the corner, and to celebrate, we has created a delightfully spiced gingerbr...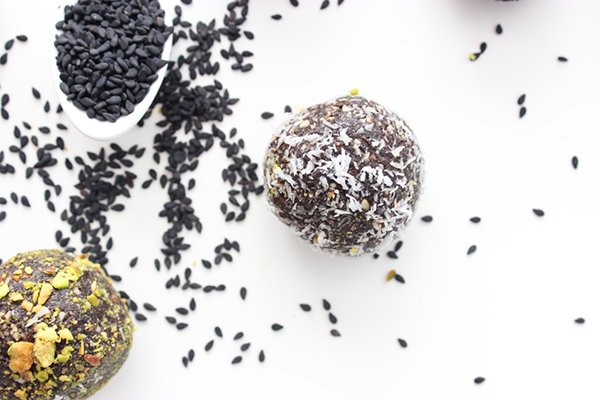 20 • minutes
12 • balls
Chocolate Tahini Bites
These plant-based bites are easy to make and full of flavour. Using black tahini makes them unique a...
20 • minutes
12 • squares
Chocolate Rice Krispies
...
30 • minutes
6 • serves
Chocolate Raspberry Nut Butter Cups
A guilt-free treat filled with moreish nut butter and deliciously sweet chia jam....
30 • minutes
30 • cups
Chocolate PB & J Love Cups
Looking to make a treat for someone special?  These little love cups are just the ticket – ri...
20 • minutes
15 • slices
Chocolate Fudge Slice
A deliciously indulgent, yet whole food take on a classic sweet treat....
5 • minutes
4 • Waffles
Chocolate Easter Waffles
This salty, sweet, honey and sesame creation is a unique show stopper, sure to inspire your dinner p...