30 • minutes
4 • serves
Marble Bundt Cake with Hazelnuts
This indulgent bundt cake is the perfect after dinner treat, and best of all – it's vegan!...
30 • minutes
18 • slices
Salted Caramel and Hazelnut Slice
You can use 85% dark chocolate in replace of the homemade cacao chocolate if that's easier for you...
30 • minutes
1 • x • 20cm • cast • iron • skillet
Peanut Butter Swirl Skillet Brownie
A rich, fudgy dark chocolate brownie made in a skillet with a swirl of Chantal Organics Classic Smoo...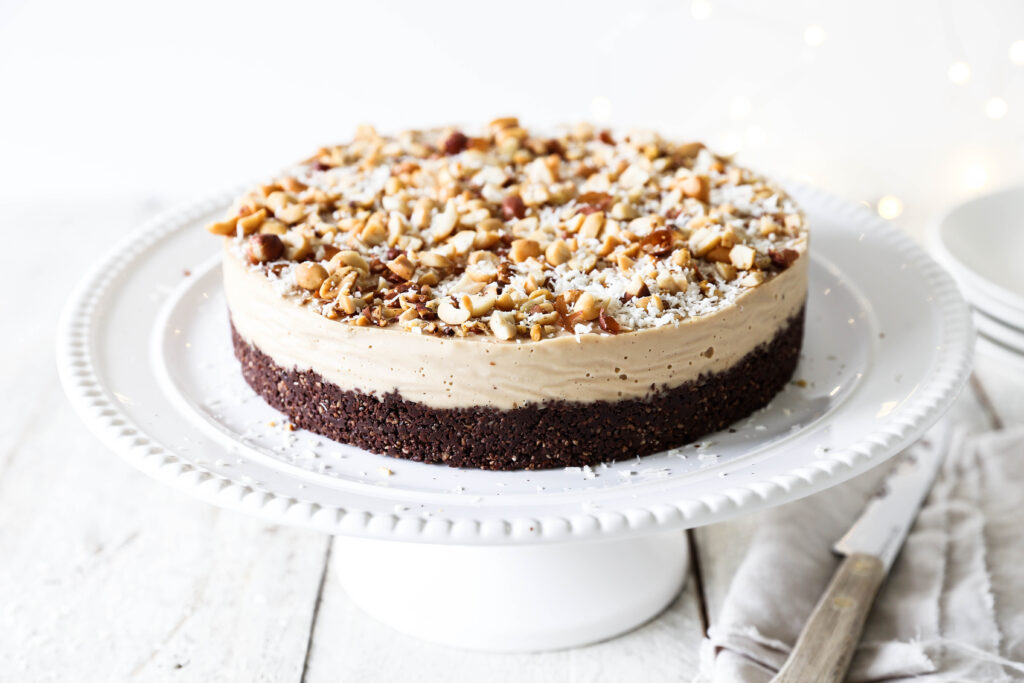 30 • minutes
8 • inches • round
Peanut Butter Coconut Cream Pie
This impressive make-ahead dessert is both gluten and dairy free and would be a great one to serve u...
10 • minutes
12 • biscuits
Anzac Biscuits
Our own healthier version of a traditional favourite. Packed with wholefood ingredients, these are p...
30 • minutes
15 • truffles
Healthy Holiday Truffles
These tasty little truffles are packed with wholesome ingredients and dipped in pure delight. We use...
1 • hour
1 • x • 20cm • round • cake
Orange and Lemon Cake
A beautifully moist but light citrus cake with a hint of nutty flavor. The macadamia oil makes the c...
60 • minutes
8-10 • slices
Honey & Cinnamon Spiced Almond Butter Cake
A lightly spiced honey cake with a beautiful soft texture, boosted with the goodness of Chantal Orga...