45 • minutes
6 • to • 12
Salted Caramel Peanut Butter Cups
These raw peanut butter caramel cups are a healthier take on a snickers bar! A "nougat" biscuit ...
30 • minutes
18 • slices
Salted Caramel and Hazelnut Slice
You can use 85% dark chocolate in replace of the homemade cacao chocolate if that's easier for you...
30 • minutes
1 • tray
Raw Peanut Butter Chocolate Brownies
This raw peanut butter chocolate brownie slice feels incredibly indulgent but is in fact raw, gluten...
15 • minutes
8-10 • balls
Popcorn Balls
These popcorn balls are quick to make and kids love to help too. They are great for lunch boxes and ...
30 • minutes
1 • x • 20cm • cast • iron • skillet
Peanut Butter Swirl Skillet Brownie
A rich, fudgy dark chocolate brownie made in a skillet with a swirl of Chantal Organics Classic Smoo...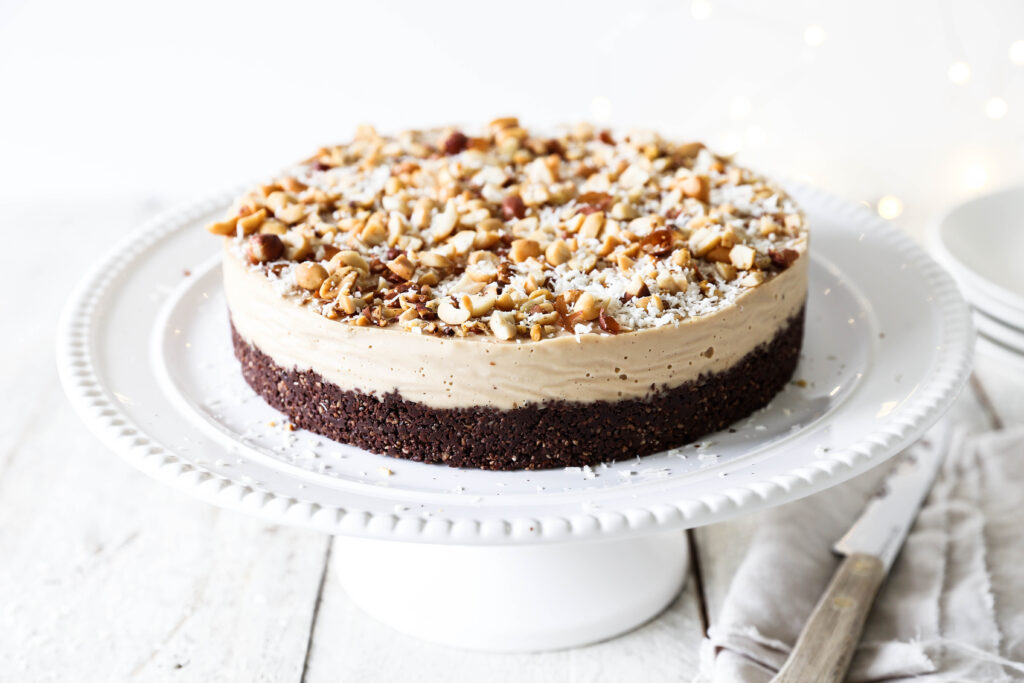 30 • minutes
8 • inches • round
Peanut Butter Coconut Cream Pie
This impressive make-ahead dessert is both gluten and dairy free and would be a great one to serve u...
1 • hour
1 • x • 20cm • round • cake
Orange and Lemon Cake
A beautifully moist but light citrus cake with a hint of nutty flavor. The macadamia oil makes the c...
10 • minutes
4 • serves
No Churn Avocado Ice Cream
This avocado ice cream will have you going back for seconds (and thirds!) but that's completely fi...