20 • minutes
10 • serves
Apricot and Cashew Energy Balls
An easy snack to prepare in advance. These are a great little energy boost for school lunch boxes or...
30 • minutes
10 • slices
Banana & peanut butter ice cream
Made with frozen bananas, this naturally sweet, creamy peanut butter dessert is just amazing! It's...
20 • minutes
15 • slices
Chocolate Fudge Slice
A deliciously indulgent, yet whole food take on a classic sweet treat....
45 • minutes
6 • to • 12
Salted Caramel Nut Butter Cups
These raw peanut butter caramel cups are a healthier take on a snickers bar! A "nougat" biscuit ...
40 • minutes • + • chilling
20 • cookies
Hazelnut Linzer Cookies
These festive linzer cookies are made with Chantal Organics Fudgy Hazelnut Spread which gives them a...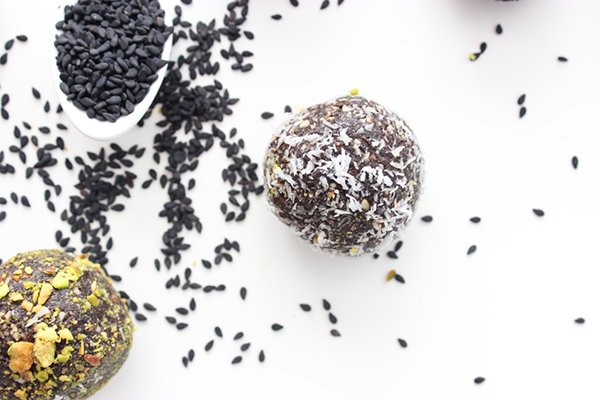 20 • minutes
12 • balls
Chocolate Tahini Bites
These plant-based bites are easy to make and full of flavour. Using black tahini makes them unique a...
30 • minutes
10 • slices
Fried sweet plantains
As the plantains ripen, they turn yellow and black spots start to appear, just like the bananas you ...
30 • minutes
30 • cups
Chocolate PB & J Love Cups
Looking to make a treat for someone special?  These little love cups are just the ticket – ri...