120 • minutes
10 • serves
Aquafaba Mini Pavlovas with Apricot Caramel Sauce
These magical vegan meringues are made from legume (dried beans and peas) cooking water. This is oft...
3 • hours • & • 40 • minutes
1 • cake
Raw Avocado & Lime Cheesecake
This raw avocado and lime cheesecake is not only divine – it's healthy! Perfect for your gluten ...
15 • minutes
4 • serves
Fried Bao Bun Ice Cream Sandwich
Vanilla bean ice cream sandwiched with Peanut Butter and banana in a crispy fried hot bao bun. The s...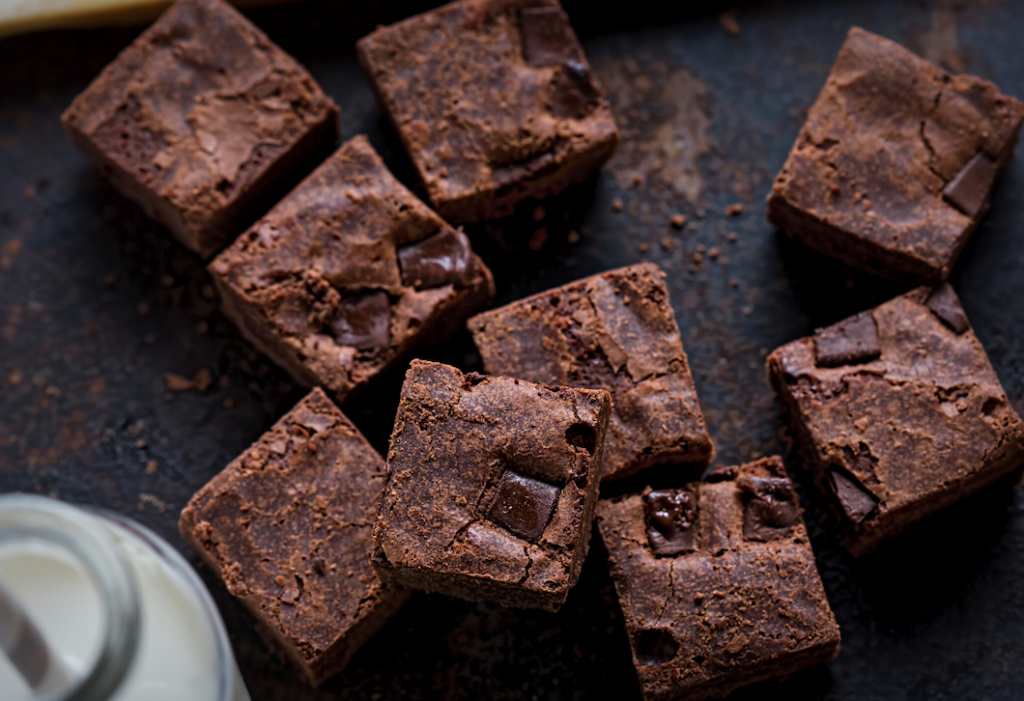 15 • minutes
10
The Best Chocolate Chickpea Brownie
This is the best one you will ever try. They have a rich, chocolatey flavour and a perfect soft and ...
30 • minutes
4 • serves
Marble Bundt Cake with Hazelnuts
This indulgent bundt cake is the perfect after dinner treat, and best of all – it's vegan!...
30 • minutes
18 • slices
Salted Caramel and Hazelnut Slice
You can use 85% dark chocolate in replace of the homemade cacao chocolate if that's easier for you...
30 • minutes
12 • buns
Black Tahini Cinnamon Rolls
Rolls of soft, fluffy, sweet bun dough, layered with an exotic mix of black tahini and cinnamon and ...
30 • minutes
1 • x • 20cm • cast • iron • skillet
Peanut Butter Swirl Skillet Brownie
A rich, fudgy dark chocolate brownie made in a skillet with a swirl of Chantal Organics Classic Smoo...