30 • minutes
1 • x • 20cm • cast • iron • skillet
Peanut Butter Swirl Skillet Brownie
A rich, fudgy dark chocolate brownie made in a skillet with a swirl of Chantal Organics Classic Smoo...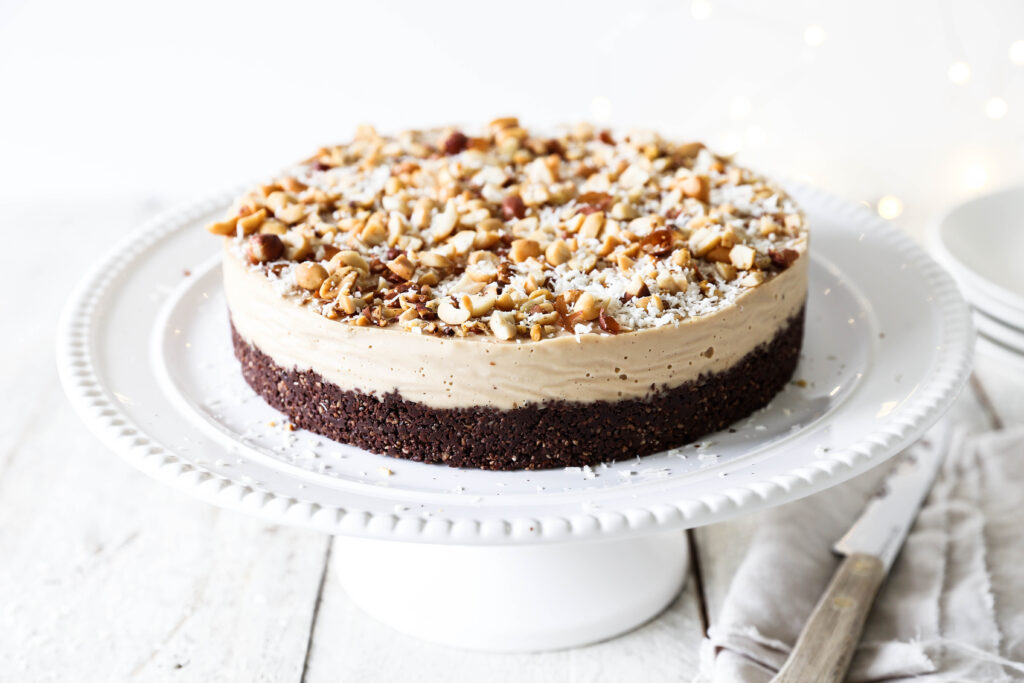 30 • minutes
8 • inches • round
Peanut Butter Coconut Cream Pie
This impressive make-ahead dessert is both gluten and dairy free and would be a great one to serve u...
10 • minutes
12 • biscuits
Anzac Biscuits
Recipe by Gemma McLeod...
30 • minutes
15 • truffles
Healthy Holiday Truffles
These tasty little truffles are packed with wholesome ingredients and dipped in pure delight. We use...
1 • hour
1 • x • 20cm • round • cake
Orange and Lemon Cake
A beautifully moist but light citrus cake with a hint of nutty flavor. The macadamia oil makes the c...
60 • minutes
8-10 • slices
Honey & Cinnamon Spiced Almond Butter Cake
A lightly spiced honey cake with a beautiful soft texture, boosted with the goodness of Chantal Orga...
45 • minutes
10 • serves
Basil Summer Strawberry Cake
This summer cake has just the right amount of sweetness to compliment the creamy frosting, summer st...
20 • minutes
10 • serves
Apricot and Cashew Energy Balls
An easy snack to prepare in advance. These are a great little energy boost for school lunch boxes or...