20 • minutes
15 • slices
Chocolate Fudge Slice
A deliciously indulgent, yet whole food take on a classic sweet treat....
45 • minutes
6 • to • 12
Salted Caramel Peanut Butter Cups
These raw peanut butter caramel cups are a healthier take on a snickers bar! A "nougat" biscuit ...
40 • minutes • + • chilling
20 • cookies
Hazelnut Linzer Cookies
These festive linzer cookies are made with Chantal Organics Fudgy Hazelnut Spread which gives them a...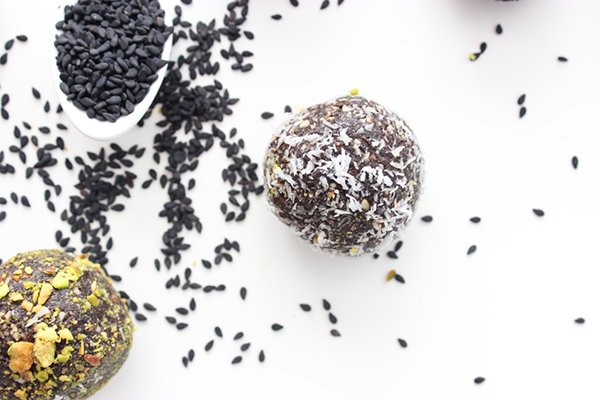 20 • minutes
12 • balls
Chocolate Tahini Bites
These plant-based bites are easy to make and full of flavour. Using black tahini makes them unique a...
30 • minutes
30 • cups
Chocolate PB & J Love Cups
Looking to make a treat for someone special?  These little love cups are just the ticket – ri...
20 • minutes
12 • mini • cakes
Chocolate & Beetroot Mini Cakes
Beetroot and chocolate is a killer combo! The beets not only add a moist, dense texture to the cakes...
1 • hour
10 • serves
Fruit Mince Pies
A buttery-style pastry with a sticky, sweet and Christmas spiced filling – who doesn't love a fr...
10 • minutes
4 • serves
No Churn Avocado Ice Cream
This avocado ice cream will have you going back for seconds (and thirds!) but that's completely fi...