5 • minutes
2 • serves
Honey And Harissa Crumpets
Gourmet crumpets for the adults in the house. Rock your taste buds with this sweet and spicy combina...
60 • minutes
1 • loaf
Coconut Banana Bread
We love this banana bread because it's so simple to make and it's yummy on its own or delightful...
30 • minutes
4 • serves
Spelt and Buckwheat Vegetable Quiche
This light and tasty quiche is packed with flavour and veggies. Serve with a salad for dinner, perfe...
10 • minutes
2-4 • people
Casablanca Couscous salad
A tasty Moroccan themed salad recipe that pairs well with koftas, chicken, or falafel. It's fast a...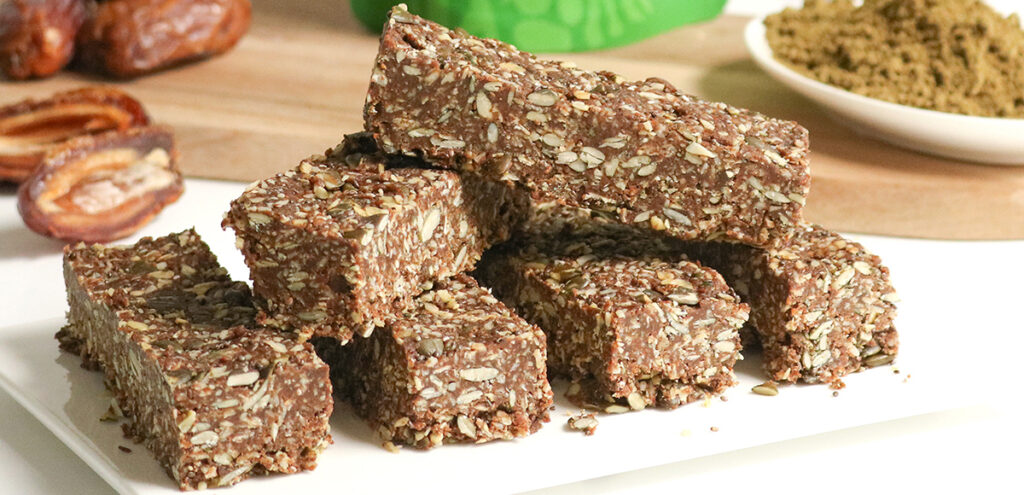 30 • minutes
15 • bars
Vegan Seeded Superfood Protein Bars
These no-bake bars are packed with plant-based protein and omegas found in the superseed – hem...